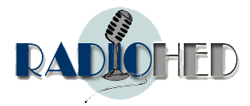 by Jeffrey Hedquist
The people we try to reach with our messages don't need more information. They're already drowning in information. They need to be touched, moved, heard and inspired. Information doesn't sell; it's just more… information.
Bypass your audience's intellect. Go for their heart. But to connect, the message has to come from your heart, or your client's heart. It's an inside job.
Filling a commercial with the information a client has given us is the easy way out, and it's ineffective. Just as your clients are lured by the promise of new media technology, we are often tempted to use new technology, new bells & whistles, a new creative technique or format. That's all fine, but without a great idea, without a compelling story, without heart-to-heart communication, it's just more new technology delivering an empty message.
Make an emotional connection between the product, service or company and that over-communicated person you want to reach.
Can you do this for a company selling something as mundane as concrete pavers? Sure. Go beyond "concrete pavers on sale for $4.99." What you're really selling may be a romantic winding path through the garden, a patio area in the backyard for an epic barbeque, or a solid path to the front door that will be easy to shovel in winter. So, you're not selling that "thing," you're selling a special experience – and that's what's available now for a lower price.
Every poem, drawing, painting, song, movie, book video that touches us comes from the heart of the artist.
As commercial crafters, we're all striving for the same thing – how to do work that's beyond the mediocre. How, in the crush of all the messages we must create daily can we rise above the ordinary, to get results for advertisers who have trusted us with their money?
Every commercial assignment is a challenge to make that heart connection. Start by asking yourself this question:
"Where, in all the information I've been given by my client is the seed of emotional connection with their audience?"
Find it, bring it to life in a story and you'll have a better chance of connecting.
I'd love to hear how you do.
♦
If you've asked yourself the above question about a client and no answer is forthcoming, email me. This email address is being protected from spambots. You need JavaScript enabled to view it.. I'd love to help.
© 2015 Hedquist Productions, Inc.