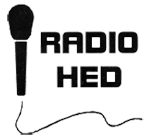 By Jeffrey Hedquist
As creators in the most powerful communications medium, we sometimes dig ourselves too deep into the radio commercial niche. After a while, our commercials start sounding like…commercials. Developing skills in other kinds of writing can add breadth to your radio.
Expand your writing horizons. The time you spend honing your craft should be fun and profitable. Here are some possible writing avenues to explore:
Poetry – you'll develop more colorful, non-linear, metaphorical, ways of expression.
Screenwriting — A radio commercial is a mini screenplay, so learn the techniques that make writing for the big screen work and apply them to writing for the Really Big Screen…the human imagination.
Storytelling — some of the best commercials are stories. Got kids? Don't read 'em a story tonight, make one up and follow it with new episodes from time to time. They won't hesitate to let you know when you're succeeding or falling on your face.
Comedy — the most challenging writing to do well. Study with the masters.
Improvisation — one of the best ways to train for brainstorming and lateral thinking…best training for radio writers
Songwriting — even if you think you don't have musical talent, practice writing to a tune, then give the lyrics you've written to a songwriter and/or musician (without saying what song you used) and have them put music to it.
Audio theatre — explore the resources of the National Audio Theatre Festival.
Your learning can be in the form of workshops, classes, seminars, books, audio or video, online courses or informal groups. Check out the resources available in your area or go online to your favorite search engine and search by topic.
Each of these different writing disciplines will stretch your abilities and contribute to making you a better radio commercial creator.
♦
© 2002 Hedquist Productions, Inc.