Page 1 of 5
Jeff Thomas, Production Director, Virgin Radio, London, England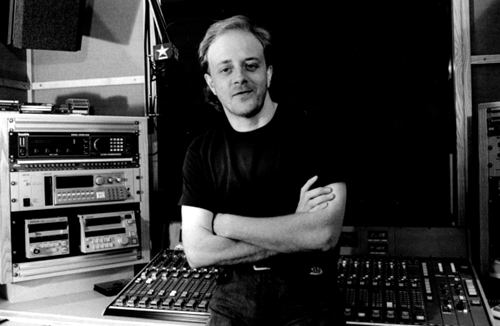 A few months ago, we checked in with Steve Martin at BBC Radio Scotland and got a perspective of "public" radio in the U.K.. This month we visit with the Production Director at one of the U.K.'s hottest commercial stations. Though it is a commercial station, very few spots get cut at Virgin Radio because of its national presence. As a result, the promos and IDs get all the attention of Jeff Thomas, a gentleman who recently moved from his homeland of Australia to take on this creative challenge far away from home. Jeff spares nothing when it comes to imaging Virgin Radio in a most unique way, and this is evident in the sample of his work featured on this month's Cassette. Crank the monitors and fasten your seat belts before listening!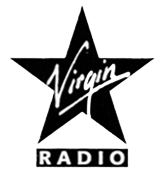 R.A.P.: Give us a rundown of your resume.
Jeff: I probably had a weird start inasmuch as I had a bit of a radio upbringing. My father was in radio which meant I was in and out of fourteen schools as he darted across the countryside of Australia. That didn't deter me. I still didn't get the message or the warning. At about the age of fifteen, after a short stint in a program called Work Experience in Australia, I got a job as a dubbing boy--I'm not sure what you call it in the States--which is basically just transferring commercials as they come in off tape and putting them onto cartridge. This was in Perth, Western Australia.
About six months later, the Production Manager of the station told the Sales Manager of the station what he thought about him, and the Production Manager was then escorted to the door. So, I was left, with six months' experience, making everything from promos to commercials and carting it all, which was good experience because I really didn't know what I was doing. But I had to get everything done by the end of the day, and there was nobody around who could show me anything regarding production. I did that for about eighteen months, and then they eventually got somebody to come in to be Production Manager. So, I went back into a secondary role. I stayed at that station for about five and a half years and eventually decided I wanted to tackle new things. So I moved over to another city in Australia, Melbourne. I was there for about two years and, after that, moved on to Triple M in Sydney, which was probably the best thing that happened to me at the time. I started there making commercials, and after about eighteen months was given the Production Manager's position. The Triple M network grew within Australia and eventually went from one station to two and then up to five. After about eight years there, I moved over to Virgin in London in February of this year.
R.A.P.: What made you decide to leave Triple M and Australia?
Jeff: I think it was a combined thing really. It happens after eight years at any one place, I guess; I was starting to do things within set formats rather than come up with new ideas. You know, I'd get a weekend promo or whatever, and I'd sort of put it into the format I was used to. Also, to be honest, growing up in Australia, there's this sort of vibe that Australia is such a long way away from the rest of the world. So, some of my reasoning was to travel and see the rest of the world. I saw it as a two-pronged challenge, to come to a much bigger city and also to see a bit of the world at the same time.