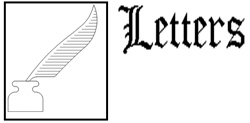 [On this month's Cassette] is a haunted house promo, with a big thanks to Rick Robinson of WEGR for supplying the Monster Mash bed in last month's R.A.P. Cassette [Oct. '92]. I always get great ideas from Radio And Production, but this was of special help and really made the GM, PD, and the J.C.'s happy campers! Thanks again, Rick and R.A.P.!
P.S. My PD wants me to post a "casting call" for a new sweeper voice for our "lite" FM. If you could mention this...have them send tapes in care of me to the following address: Kelo-Land Radio Group, 500 S. Phillips, Sioux Falls, SD 57102. Thanks.
Andy Capp, Creative Director
KELO-AM/FM, Sioux Falls, SD
---
I've been meaning to stick my two cents in about the production you put on the monthly Cassette, and many of the articles you print. While radio is and always will be "theatre of the mind," not every Production Director has the talent to assemble hilarious, wild and crazy commercials and promos with a thousand character voices, nor is it their style of production. Especially since it is my forte, I truly think there is something to be said for "straight ahead" spots/promos that are very well produced and deliver the message effectively. While much of the production I hear on other stations is terrific, I think that they may not necessarily be as effective as some "straight ahead" spots. I will never be recognized as a "production god" like Joel Moss or Bumper Morgan, but after twelve and a half years here at K-95.5FM, I have the respect of my co-workers and management, and that's important in any job. So let's hear it for the "straight ahead" Production Directors of the world!
Karl Gruber, Production Director
WHOK-FM/WLOH-AM, Lancaster, OH
♦