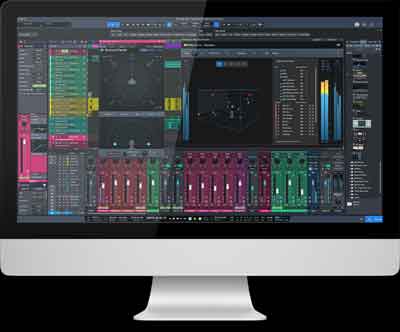 PreSonus Studio One continues to push the boundaries of innovation and creativity, as exemplified in the recent launch of its latest iteration, Studio One 6.5, the award-winning music production software complete with groundbreaking Dolby Atmos® immersive audio. This latest update is a milestone for the best selling DAW and features industry-leading innovations in workflow, mixing, and note editing enhancements.
One of its standout new features includes the introduction of DAWproject, a new file format for project files that allows for easy exchanges between different programs developed by PreSonus Studio One and Bitwig Studi. It is supported in Bitwig Studio 5.0.9 and Studio One 6.5.
DAWproject is an all-new open source format to share sessions across different applications. Starting with PreSonus Studio One and Bitwig Studio, DAWproject will be provided as a universal import/export file format allowing creators to take a project created in one DAW and open in another — including all session information, markers, and automation. No more complex and time consuming procedures for moving files manually, converting formats, and exporting or importing — DAWproject files include all the most important information in a DAW-agnostic format. This includes audio and note data, tracks and events, plug-ins and instruments, as well as markers, controllers, and automation.
Check out a demo of the seamless file exchange here.
DAWproject is supported in Bitwig Studio 5.0.9 and PreSonus Studio One 6.5 or higher.
For more info on PreSonus Studio One 6.5, click here.