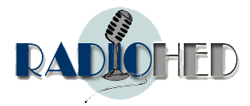 by Jeffrey Hedquist
What does your client want to do? Sell stuff. What do their customers want? To have their problems solved. What do you want? To create a campaign that accomplishes what your client wants.
So if your campaign helps convince potential customers that the advertiser will solve their specific problems, and the advertiser does just that for customers, the circle is complete.
Here's an easy way to generate content for the commercials in the campaign:
1. Ask the owner and as many of the advertiser's staff members as you can, "What are the 3 questions you are asked every day?" or, "What are the 3 problems customers ask you to solve every day?"
2. Compile a master list of questions.
3. Prioritize them in the order of most asked, or most important.
4. Answer the questions. Use the answers in the radio campaign.
To the owners and staff, some of the most asked questions may seem too basic to be useful, but to their intended audience, they might be surprisingly relevant. I'm continually amazed with how effective this technique is.
You may end up with commercials about…
• how clean the restrooms are
• how to find the store from various points in the area
• the pricing policy
• your client's secret recipe
• the surprising hours they're open
• how to solve a problem without using the client's services (really)
• how to get the most from a product or service
• how to be a savvy shopper for what the client sells
Remember, this is the stuff that's already on potential customers' minds, so your commercial will get traction (I love bringing physics into this).
You could create a Q & A format, tell a story about each question, dramatize each with dialogue, or make each spot a "how to solve this" piece. There are lots of ways to turn the content into effective messages.
The content can also be used in your client's ads, emails, tweets, blog posts, web site FAQs, YouTube videos, podcasts, teleseminars, webinars, live presentations, or apps. By showing your client how to expand the use of this content you and your team become a better marketing resource for him or her.
What's your favorite spot creation technique? Click here This email address is being protected from spambots. You need JavaScript enabled to view it. to comment.
♦
© 1997-2015 Hedquist Productions, Inc. All rights reserved.