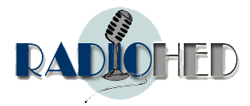 By Jeffrey Hedquist
As you search for viable formats to use for your commercial stories, don't ignore ones with which you and your audience are familiar.
News reports:
"Residents of a small Nebraska town are getting more than they bargained for today as they visited Hjalmer's Superette. Proprietor Hjalmer Chellberg is at the door, handing out coupons for a free tank of gas at his new pumps, just outside…"
"In the news today, reports of a bank with a new promotional gift – the gift of time. First National Bank has added 3 extra tellers and 2 loan officers just when you're most likely to do your banking 11-2 daily. This could save you precious minutes when you're the most time-crunched…"
Newsguy:We interrupt for this special report... Something strange is going on at Red Food. People are walking in with packages and leaving without them. Here's Reporter Pat Jenkins outside a Red Food...
SFX:Traffic
Pat:Well, Peter, the reports are true.
Newsguy:Notice anything unusual?
SFX:Trucks driving away
Pat:Yes. UPS trucks are leaving Red Food…
Traffic reports:
SFX: traffic 'copter
"Looks like traffic is finally clearing up on the Bayview Bridge. The pattern has smoothed out despite all the vehicles heading to Electronics warehouse for their Once a Year Sale…"
Sports commentary/Play By Play:
The advertiser doesn't have to be sports oriented – and the spot might work better if it's not, because of the element of surprise. If you don't remember my article on Sportscaster Improv, ask and I'll send it to you.
Weather reports:
Lots of possibilities - winter clothes, summer clothes, barbeques, umbrellas, rainwear, camping gear, sporting goods, tires…
Some advertisers will want their commercials to run only when the temperature reaches a certain low or high, or when it rains, snows, or only during sunny weather. Have commercials ready for each change.
Business reports:
"Today's tip to increase the net return in your business: outsource some tasks to free you up for activities that will make you more money. Molly, Your Virtual Assistant will analyze your business for free to show you ways to…"
Health updates:
"Instead of treating your allergy symptoms with over-the-counter drugs, the latest research indicates that acupuncture may be a simple way to alleviate your suffering. Acme Acupuncture has a 4-step treatment plan…"
Fishing, camping, home repair shows, Farm reports – each offer templates for you to build stories for your clients that will educate prospects, build trust, position your clients as the experts.
♦
© 1997-2013 Hedquist Productions, Inc. All rights reserved.