TECHNOLOGY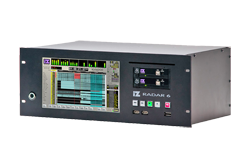 ► iZ Technology Corporation, manufacturer of music and audio products, has launched the RADAR 6 hard disk multi-track recording and playback system, updated with new features and improved speed, storage technology, editing, audio performance and user interface and built with world-class converters, Adrenaline DR technology, dual digital/analog power supplies, near-zero jitter, and near-zero latency up to 192kHz. Thanks to RADAR 6's new storage architecture, recording and moving files is fast and easy. You can record 24 tracks at 192 kHz to a 64 or 128 GB SD card and plug it directly into your laptop for use with your favorite DAW. Record and/or copy and deliver tracks in seconds on a USB 3.0 thumb drive. Or record directly to RADAR's high-speed solid-state drives for maximum performance. Features include: Direct SATA recording for over 2 times faster cueing editing and data transfers, nearly 40% shorter and 14 lbs lighter than RADAR V, full front panel controls with tactile transport keys and a comprehensive high resolution multi-page touch screen supporting industry standard wide screen resolutions, comprehensive editing from the front panel touch screen as well as a virtual meter bridge, touch-screen macro keys, multiple mark in/out markers for batch exports and audio CD creation from a single project, control room ready with super quiet low speed power supply fan and all solid-state storage drives, and a lower retail price than RADAR V. Available in 8, 16, or 24 channel configurations, 4 multi-channel digital I/Os, and a wide variety of backup and recording drive options. Pricing starts at under $8,600 USD.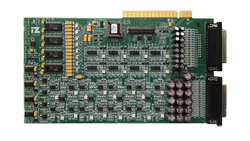 Also from iZ, the next generation of converters, the Classic 96 and the Ultra Nyquist, 8 Channel Analogue I/O cards. These are the most pristine and euphonic converters iZ has ever produced. iZ's Classic 96 Analogue I/O card is optimized to bring clear, transparent sound to studio and live recording applications. The Classic 96 analogue I/O cards boast the same warmth, bottom end, and performance characteristics as the historic Classic analogue I/O cards, but with the sample rate range extended to 96 kHz. Also available now are the follow on to the Nyquist (96 kHz) and S-Nyquist (192 kHz) analogue I/O cards: the Ultra Nyquist Analogue I/O cards. With lower noise and distortion, the Ultra Nyquist analogue I/O cards combine the best attributes of both the Nyquist and the S-Nyquist into one unified design. Characterized by rich, warm tones, with incredible presence and crystal clear highs, the Ultra Nyquist converters preserve audio integrity by providing the highest high-fidelity conversion possible on any recording. Pricing and Availability: Each 8 channel I/O card: Classic 96: $1,295.00, Ultra Nyquist: $1,995.00. Available now at www.iZcorp.com.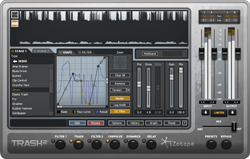 ► iZotope, Inc. announced Trash 2, a new distortion and audio mangling toolbox. Fully overhauled from Trash 1, Trash 2 adds a wealth of new features including twenty new distortion algorithms, fresh filter modules, fifty new impulse responses, multi-band waveshaping, 64-bit support and much more. Also from iZotope, Insight, a metering suite for post production and broadcast applications. More than just a traditional metering plugin, Insight provides the valuable visual feedback imperative to the mixing and mastering stages of any audio project. In addition, Insight offers peace of mind and added security to audio engineers seeking compliance with BS.1770 loudness standards, as specified by regulations like the CALM Act. Insight provides a full suite of audio analysis and metering tools, perfect for visualizing changes made during mixing and mastering, troubleshooting problematic mixes, and ensuring compliance with broadcast loudness standards. Fully customizable and scalable, Insight allows you to visually monitor all relevant information from your stereo or surround mix in a convenient floating window. With level meters, loudness meters, a spectrogram, spectrum analyzer, vectorscope, surround scope, and a loudness history graph, Insight allows you to keep an eye as well as an ear on your mix at all times. www.iZotope.com.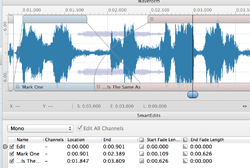 ► Audiofile Engineering, creators of professional audio software for Mac OS X and iOS, announce Triumph, the long awaited sequel to their popular Wave Editor audio editing application. Available as an app for Mac OS X, Audiofile has redefined audio editing with Triumph as an "audio designer", sporting a newly redesigned interface and a host of new features and functionality. Triumph is more than just a new version of Wave Editor, which is also the reason for the new name. Fans of Audiofile Engineering's Wave Editor will be delighted in seeing the new single window and full screen support, experiencing the completely rewritten audio system and the significantly improved arrangement & mastering features, all fully 64-bit. Triumph features a unique and patented method for editing audio: Layers. It's similar to image editing in technique, but is specifically tailored for audio. The Layers method is a way to create combinations of sounds. It saves time by keeping everything live and editable until the final product and results in less guesswork and more speed. The new FHX™ effect in Triumph solves a number of the issues often associated with listening to music on headphones. FHX creates a more spacious, natural sound stage over headphones — enabling an exceptional listening experience. Audiofile Engineering has teamed up with iZotope and now includes iZotope Restore & Restoration as well as the advanced iZotope MBIT+ and 64-bit SRC options for disc burning in Triumph. Key new features include: Redesigned Meters, Auto Save & Versions, Full Apple Script Support, Effects Groups, Effects Automation, Support for Retina displays and more. Pricing and Availability: Triumph requires Mac OS 10.7.0 or higher (10.7.5 recommended). It is available via Audiofile Engineering's online store for $79.99. www.audiofile-engineering.com.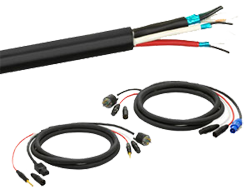 ► Gepco International, an industry brand in professional audio and video interconnect products, announced the expansion of its line of Gepco® Brand RunONE™ Powered Cables to include a version specifically for touring and production use. RunONE™ Powered Cables combine audio and power, along with optional data, under a single durable, yet flexible jacket. With multiple uses for corporations, DJs, lighting rigs and tours, RunONE allows the user to pull a single cable in place of multiple cables, providing a portable and neat solution that saves time and hassle. Each RunONE cable combines one channel of power with two, eight or 12 channels of 110 Ohm balanced audio for line level, mic level or digital AES audio signals and can be used with self-powered speakers or in DMX lighting control. Additional configurations of RunONE include two channels of Category 5e cable that can be used for data drops in remote power and audio applications. Snakes with optional data can also be used for digital audio transmission while sending power to Front of House (FOH) for remote locations. Shielding around the power channels eliminates power noise from interrupting the audio/data signal, ensuring high-quality performance. The new Touring Line was designed with larger-gauge power conductors and an overall shield. The 12 AWG power conductors of the Touring Line provide a lower voltage drop for long distance runs, while the overall shield reduces outside noise often encountered during those longer runs. Terminated with industry-standard connectors, RunONE cables offer the option of Edison, IEC and Neutrik® powerCON® connectors for the power channel; 3-pin XLR, 5-pin XLR (for DMX lighting), TRS and Neutrik® convertCON® connectors for audio channels; and RJ45 and Neutrik® etherCON® connectors for optional data channels. RunONE cables are available in pre-defined and custom configurations. www.gepco.com. ►
PRODUCTION LIBRARIES
► From music library Beds and Beats, comes a new radio specific subscription service aimed at the global radio imaging market. www.promobeds.com specifically caters for imaging producers who need high quality promo beds, imaging music, jock talk over beds, contest feature beds and more. Launching initially as a CHR / Hot AC service, with AC/Lite, Urban, Rock, News Talk, Sport and more to launch through 2013. Tracks from the library have already been heard on BBC Radio 1, Triple M Sydney and Z100 New York. Z100 recently became the first subscriber to promo beds CHR. Dave Foxx of Z100/Clear Channel New York Said of www.promobeds.com "the music is fantastic, there really is a greater share of the good stuff, the website is amazing it looks and feels first rate". Dave Bethell, Creative Director of beds and beats and Promobeds.com said "It's an exciting time launching this new service and to already have some of the industry's finest on board endorsing and using the music. This is a completely different concept to beds and beats, promo beds is a subscription based service, and unlike beds and beats which releases entire albums, promobeds will add music each Monday morning, some of which caters to topical themes such as Christmas, Valentines, Contests, Production elements and more." Promobeds introduces something stemmed mix out elements, including drums and instruments so producers can insert into their sessions and remix the music, the most crucial part is retaining the standards set with beds and beats. Promobeds is available for market exclusive subscription, in the UK it is represented by Beds and Beats directly, worldwide it's represented by TMStudios/Dial Global. www.bedsandbeats.com, www.promobeds.com.
► Distinct Broadcasting, the newest player in the imaging sound design scene is proud to announce the launch of their 2 latest libraries: Impact v3 & Raw Elements. Distinct Broadcasting libraries are designed to provide maximum impact while utilizing sounds that are totally "distinct" from other imaging libraries available. Just $9.99 per library, drop our sounds into your production and sound awesome immediately! For samples and demos www.distinctbroadcasting.com. ►
THE MIX
► Louisiana's Delta Media Corporation began the new year with a new way to handle continuity. Their four television stations and three radio stations have officially replaced their old production orders with a paperless system by adopting vCreative PPO to manage continuity/production workflow. Delta is the first company to sign with vCreative for specific use in television. Additional television clients are in the works for PPO. vCreative President Jinny Laderer sees a bright future for vCreative PPO in television. "The continuity process for TV production is very similar to that of radio," she explains, "so we are excited to be able to offer our cloud-based workflow system to TV stations." Currently, close to 2,000 radio stations use the vCreative PPO system. www.vcreativeinc.com.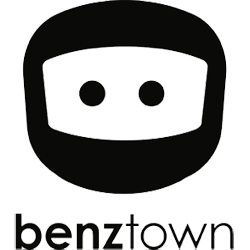 ► Benztown announced that four U.S. major market stations have signed on as Benztown station partners in creating innovative radio imaging through its 20 production libraries, custom imaging services, and premium voiceover products and services. Joining the Benztown affiliate roster are: KBFF-FM, Portland, OR (Alpha Broadcasting); WBUZ-FM, Nashville, TN (The Cromwell Group); XHRM-FM, San Diego, CA (Local Media San Diego); WMXJ-FM, Miami, FL (Lincoln Financial Media). Sam Zniber (Program Director, WMXJ-FM/Miami) said, "Benztown is instrumental in the transformation of Magic 102.7 in Miami. The entire Magic team is enjoying Benztown's passion for great radio." The additions build on the momentum that Benztown has driven since the company came on the U.S. radio scene in 2009, led by L.A. programming veteran, Dave "Chachi" Denes, Benztown President. Established in 2004 in Stuttgart, Germany, by CEO Andreas Sannemann and Oliver Klenk, two of Europe's hottest programming and production talents, Benztown now has over 1,200 affiliations on six different continents. www.benztown.com.
► New York Festivals® International Radio Programs & Promos Awards announced its official Call for Entries. Established in 1982, the competition honors work in radio broadcasting, with entries from radio stations, networks, and independent producers from around the globe. New Categories launched this year: Best Legal Reporting; Current Affairs; Social Issues; Best Interview; Best Performance by an Actor/Actress; Best Sports Format; Student Drama; Entertainment Program Promo; and additional satellite and online categories for Drama, Comedy, and Religious Programs. The deadline for entering the 2013 International Radio Programs & Promos Awards competition is March 18th, 2013. www.internationalawardsgroup.com. ▲