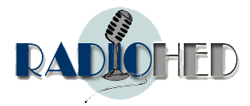 By Jeffrey Hedquist
If you agree that good (attention-capturing, result-getting, renewal engendering) commercials have the qualities of a good story, then why not borrow a spark of creativity from master storytellers – novelists?
Here's a quick start trick that will give your commercial story a little push. Open a novel and read the first sentence. Relate it to the client for whom you're creating a commercial.
Paraphrase that sentence, rewrite it, turn it around, let it inspire a sentence going in the opposite direction, it doesn't matter. It's a catalyst, an inspiration, a jolt to get you off the line, out of the box, and into the imagination of your audience. It will help prevent you from falling into the cliché vortex.
Aristotle, Greek critic, philosopher, physicist, zoologist and early advertising guy (384 - 322 BC) said, "Well begun is half done." It really applies in this case.
Exercise – try adapting one opening sentence to several clients. Use it for the one for which it works best.
You can also scan through the novel to see if the opening sentences from subsequent chapters will inspire you.
Don't have to have all the great novels on your bookshelf? No problem, just do an Internet search for "novel opening lines" and you'll find more than you need.
"In our family, there was no clear line between religion and fly-fishing," A River Runs Through It by Norman Maclean
"It was the day my grandmother exploded." The Crow Road by Iain M. Banks
"Once upon a time, there was a woman who discovered she had turned into the wrong person." Back When We Were Grownups by Anne Tyler
"You better not never tell nobody but God." The Color Purple by Alice Walker
"I write this sitting in the kitchen sink." I Capture the Castle by Dodie Smith
"High, high above the North Pole, on the first day of 1969, two professors of English Literature approached each other at a combined velocity of 1200 miles per hour." Changing Places by David Lodge
"I had this story from one who had no business to tell it to me, or to any other." Tarzan of the Apes by Edgar Rice Burroughs
Do the same search for story or movie opening lines and you'll find even more inspiration.
Remember, you can also be inspired by bad writing…
Here are some excerpts from past winners of The Bulwer-Lytton Fiction Contest:
"Then it occurred to Bob that cows will eat you given the chance..."
"It hurt the way your tongue hurts after you accidentally staple it to the wall."
"His past nagged him, like a fish bone stuck in his throat."
Try this Open A Book exercise. Send me your commercial results in written or MP3 form. I'd love to hear how this works for you and your clients. I'll send you a gift for participating by the end of this month.
♦
© 1997-2008 Hedquist Productions, Inc. All rights reserved.