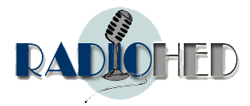 By Jeffrey Hedquist
If your commercials sound like commercials, listeners will probably ignore them. Here are some of the ruts we fall into, making our commercials sound like commercials:
1. We get it backwards. We start with the client's name before we've given the listener a reason to remember it. Or we initiate the call to action before there's a reason to respond.
"Downtown Credit Union presents…" "At Crestline Jewelers, we don't just save you money…" "Save this Saturday the 25th!" "One night only!" Jack Frost Dodge/Chrysler/Jeep/Toyota/Isuzu/Hyundai/ Desoto/Studebaker, Pleasantville's Number One dealer is changing all the rules…" "Stop everything and write down this number!"
Remedy: Give the audience a reason to respond, and then give them a way to respond.
2. We use clichés, and speak in "commercialese" instead of having a one to one conversation with the listener.
Remedy: Scan for clichés and explain each in language people use.
Maybe your client does have a "friendly knowledgeable sales staff." Is there a more effective way to make that point? Tell a story about how a customer's problem was solved, about how the specialized training they've received will benefit the customer, or about the powerful guarantee the store offers to make sure the customer is completely satisfied.
3. We tack unrelated entertainment onto a spot, hoping to get the listener's attention. Spots that start with a joke, followed by a pitch disappoint the listener. Unrelated humor doesn't sell.
Be wary of stories where the name of another advertiser can be substituted. Attempts at humor that make fun of members of the target audience can be painful results-killing mistakes.
Remedy: Weave the entertainment and marketing together. Make the heroes of your story audience members who are empowered by the advertiser. If you poke fun, make the target someone your audience would poke fun at.
4. We "announce" commercials and subject the audience to bad acting.
Remedy: Direct your talent to talk with your audience, not at them. Engage their imaginations. Don't write beyond the capabilities of your available talent. Increase your talent pool.
5. We start jingles with the client's name.
Remedy: Create original music that's a song, not a slogan. At least save the client identification for later in the music.
6. We create spots that are predictable – If you create a commercial that follows these patterns or a myriad of others, it'll sound like a commercial and won't do as well as it would have if it didn't, but it will if it doesn't, so don't.
Remedy: Radio has the ability to "sneak up" on listeners and engage their interest.
• Do the unexpected. Tell your audience something about themselves that they knew, but they didn't know that you knew, or cared about. Surprise them.
• Start your stories in the middle. Throw away the first paragraph.
• Use unexpected spokespersons or characters to tell your stories.
• Use a variety of story forms –– non-commercial like ways to tell stories to get results for your clients:
• Create your commercial as if you were just recommending the advertiser to a friend.
♦
© 1997-2006 Hedquist Productions, Inc. All rights reserved.