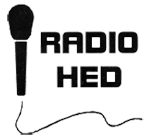 By Jeffrey Hedquist
These 3 simple script formatting hints look too simple to have any effect, but they'll help save you time, money and face.
And I learned them from our print-oriented colleagues. Amazing.
1. Anything written in upper and lower case type is easier to read than all caps. Lots of studies have proven this, yet many radio scripts ARE STILL WRITTEN IN ALL CAPS, no doubt in an effort to make them more readable, when in fact, it makes them less so.
2. A serif typeface (containing those little hooks on the ends of the letters), like Times is easier to read than a sans-serif one like Helvetica.
3. White space is useful. Double space your sentences. Leave wide margins. Give your voice talent room to make notes, draw arrows, underline, doodle, write in copy changes—anything that will give them a clear road map through the script.
Why should a voice actor struggle, even a little, with your copy? Make it easy for them so you both can concentrate on making the delivery natural, compelling, and interesting.
I never thought these little things would make a difference, but my experience writing, directing, and reading thousands of spots and narrations has made me a convert.
Make it easy for the actors to understand and get a sense of the copy. You'll save time, money, and more of the actor's energy can go into interpreting the meaning instead of trying to make sense of the words.
♦
© 1999 Hedquist Productions, Inc.