EQUIPMENT NEWS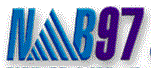 As more and more Production Directors now get to pick their own workstations, it is becoming more advantageous to the station to send their Production Directors to the NAB show, at least for one day, to check out everything that's available, with "knowledgeable and friendly" representatives there to answer your every question and offer demos.
Drawing what seemed to be the largest crowds in the DAW arena was ORBAN. The company unveiled Audicy, the follow-up to the popular DSE-7000FX. Audicy retains practically all the features of the DSE and adds a bunch more. New features include 24-track/10-channel operation which provides 24 individual tracks with the ability to play up to ten of them at once. The new hardware controller panel is much improved with speed and ease of use as primary objectives. Separate rotary knobs are provided for user-assignable control of submix sends, aux outputs, pan, and effects parameters. Not only do you get a 2 gig internal drive standard, but the popular 1 gigabyte Jaz drive can also be used for storage, providing portability and unlimited storage capabilities. Audicy accommodates SMPTE time code functions with an optional card ($1,950) for complete support of audio-for-video production. The price tag remains the same as the DSE's, $19,950 for a complete system. Look for a Test Drive soon. Also on display was Orban's new AirTime on-air digital delivery system. The system offers four hardware interfaces for adapting operation to the work habits of different personnel including "computerphobic" on-air staff. The Sound Cube cart machine emulator mimics familiar analog cart decks and fits in the same rack space. The Sound Slate gives on-air staff instant access to sound libraries with up to 99 scenes available for push-button recall. The Sound Screen interface uses touch-screen technology, and traditional keyboard/mouse workstations are available for production, program entry and traffic management tasks. AirTime is built around QNX, a true real-time, multi-user and multi-tasking computer operating system running on a Pentium/PCI computer. (510) 351-3500, fax 510/351-0500, www.orban.com.
PACIFIC RESEARCH & ENGINEERING unveiled Integrity, their new digital on-air console. This futuristic looking console features a pure digital signal path with a parallel analog subsystem for fail-safe operation. A flat computer screen replaces conventional metering and provides access to the console's extensive features including computer control of board configurations with set/save/recall functions. The 16-channel console offers on-board EQ and DSP voice processing, 2 dedicated mic inputs, 4 mic/line analog inputs, 10 stereo digital inputs (switchable to analog), 2 program busses, and more. Each of the 16 channels has a 10-character LED channel ID. Together with the configuration save/recall functions, the console can store any number of setups for various shows, automatically switching inputs and renaming the channel IDs. PR&E's new affordable AirWave analog on-air console and new QuikBilt studio furniture were also on display. Getting much less attention but a lot more interesting than studio furniture was a little black box sitting off to the side of PR&E's booth. About the size of a cart machine, the box was labeled "SoundFire by PR&E." The box is a prototype of something brand new and on the horizon. The only literature being handed out was a small slip of paper that simply said "This new IEEE 1394 or FireWire compliant audio engine provides professional audio broadcasters the capability for controlling multiple streams of digital audio from a Microsoft Windows NT server workstation." Keep your eyes and ears open. FireWire is a new standard for communication between computer peripherals. It is going to replace standard serial and parallel cables between your computer devices, and to the audio world, the future looks simply amazing. Check out the 1394 Trade Association's Web site for more info on FireWire at www.firewire.org, or Adaptec's Web site at www.adaptec.com. Adaptec has a big hand in the future of FireWire or IEEE 1394. And keep an eye on PR&E; it appears they will be on the leading edge of this technology when it hits. 619/438-3911, www.pre.com.
360 SYSTEMS new Shortcut was on display and it was announced that the unit will now interface with the Gentner TS612 Multi-Line On-Air Telephone System for automatic activation of the Shortcut's recording functions from the TS612. Test Drive comin'! Also new from 360 is the DigiCart/II Plus. The new model features storage on both internal and removable disks. Along with two internal drives, you can also use the popular Iomega Zip disks. Existing DigiCart/II models can be upgraded to the Plus model. 818/991-0360, fax 818/991-1360, www.360systems.com.
SOUNDSCAPE DIGITAL TECHNOLOGY was showing off the new Version 2.0 Software for their SSHDR1 workstation. The new 32-bit software requires the addition of the SSAC-1 Accelerator Card, which means that existing units can be upgraded. The new SSHDR1-Plus basically offers the new software and Accelerator Card as standard. The new card and software multiply the processing power of the system and offer an additional eight channels of I/O in the Tascam Digital Interface format (TDIF) for a total of ten inputs and 12 outputs. The optional SS8I/O is a rack-mount unit that connects to the TDIF connector to provide D/A and A/D conversion with eight inputs and eight outputs on balanced XLR connectors. The new software itself looked pretty awesome and offers high-powered digital multitrack recording/editing in a user-friendly environment that certainly warrants checking out. So, we've added this to our Test Drive list also! 805/658-7375, fax 805/658-6395, www.soundscape-digital.com.
SONIC SOLUTIONS unveiled their new Sonic OnAir family of Mac-based digital audio workstations and servers designed for broadcast production. The family of systems includes RecordCentral, designed for recording "intake." RecordCentral can record up to four independent stereo feeds simultaneously on a single workstation, with timecode. Journalist Editor is geared for editing voice tracks and production of newscasts. Broadcast Producer is the multitrack workstation featuring 144 virtual tracks, real-time crossfades, 24-bit mixing, background recording, copy/paste editing, drag-and-drop sound placement, real-time EQ, real-time sample rate conversion and more. This is a scaled-down version of the popular SonicStudio. PlayServer is the on-air device which plays back EDLs in manual, live-assist, or fully automated modes with up to four stereo outputs. 415/893-8023, fax 415/893-8008, www. sonic.com.
The SPECTRAL booth was hoppin' with new software for their celebrated Producer and Express workstations. Both systems operate on Spectral's Prisma card for Windows PCs. Express Version 1.5 is designed for simple spot production, news and feature editing, and voice editing. Express is a scaled down version of Producer. Producer Version 2.5 offers additional screens or "panels" for more complex production. Both software packages are designed to run under Windows 95 and Windows NT. Both upgrades feature improvements to editing operations and are more efficient at handling larger amounts of storage media and more complex projects. 206/487-2931, fax 206/487-3431, www. spectralinc.com.
ALESIS was making waves with their new Meridian 20-bit ADAT Type II-format multitrack recorder. This is a high-end ADAT with built-in SMPTE/EBU time code synchronization. You get eight tracks of 20-bit linear digital audio utilizing high-resolution oversampling A/D and D/A converters that boast a dynamic range higher than any currently implemented into modular digital multitrack recorders. 16-bit recording/playback is selectable. Inputs and outputs for time code, MIDI, word clock, and video reference in and thru jacks are all built into the back panel where you'll also find XLR and ELCO-type multipin I/O at +4 dBu. Each track offers individual input select switches for monitoring source or tape. A new Remote Control/Autolocator and Remote Meter Display will be available late this summer. 800/525-3747.
FOSTEX introduced the D-160 at NAB. The new 16-track recording/editing system features a removable 2.55 GB hard disk, 16 dedicated channels of audio plus eight "virtual tracks," S/PDIF and ADAT digital I/O, cut and paste editing, 44.1 or 48kHz sampling, vari-speed and more. Prices start at $3,995. Also new is the D-90 8-track hard disk multitrack recorder. The successor to the D-80 features analog I/O, S/PDIF and ADAT I/O, a removable 2.55 GB hard drive and more. 310/921-1112, fax 310/802-1964, www.fostex.com.
SYMETRIX presented the 628 Digital Voice Processor. This new box ($1,199) is an upgraded digital version of the 528E Voice
Processor. You get a mic preamp, 20-bit A/D converter, de-esser, expander/gate, compressor/limiter, and parametric EQ and the ability to store up to 117 custom presets. There are dual analog
and digital outputs. 206/787-3222, fax 206/787-3211, www.symetrixaudio .com.
DENON showed their new DN-M1050R MiniDisc Recorder and DN-C680 CD Player. Both decks are designed with the pro in mind. They are rack mountable and feature XLR I/O, large FL displays, jog/shuttle wheels, Auto Cue modes, pitch controls, Instant Start and more. 201/575-7810, www.denon.com.
There's always lots of neat stuff to see at the NAB, and you just gotta get your GM and PD to let you go!
SFX/MUSIC LIBRARY NEWS
Several production library companies were on hand with their latest offerings.
NETWORK MUSIC's booth looked more like a very cool lounge/den/library with some very comfortable furniture that was a welcome sight for many weary convention goers. There's no question that Network has a huge production music library. Well, they've taken all the :59, :29, and short tag edit versions of all their music and crammed the broadcast length edits onto 52 CDs packed with over 4,000 cuts. It's their new ShortTrax collection, and you don't have to get them all. Lease plans start as low as $16 a month! (See insertion in this issue.) 619/451-6400, fax 619/451-6409, www.networkmusic.com.
OGM PRODUCTION MUSIC was on hand with new releases to the OGM library. OGM-25 features the big band sound of the '40s, and OGM-26 contrasts that era with a collection of contemporary themes. OGM 27 will take care of you classical music needs, and OGM Professional 5 - Show/Family/Drama takes a colorful collection from the "Archives." And now you can locate music the easy way with the new OGM TuneFinder System which features sound bites from all the OGM CDs in an easy-to-use search program. Search OGM cuts on CD-ROM or on the Internet. (See ad on page 9 for more info.) 213/461-2701, fax 213/461-1543, www.ogmmusic.com.
TM CENTURY introduced their new imaging library, Imagio. The library is dedicated to production of promos, IDs and other imaging elements and is offered on a barter basis with two CDs delivered quarterly. (See ad on page 7 for more info.) 972/406-6800, www.tmcentury .com.
FIRSTCOM MUSIC unveiled the OneMusic library which features LiquidTrax. LiquidTrax lets you take advantage of today's digital workstations by separating several of the tracks from the mix of a piece of music. You basically get the ability to remix production music to your taste. Furthermore, if you're a musician, you can actually re-perform lead tracks, percussion tracks, and more using different instruments of your choice. It's the tweak-a-holics dream. 888/OneMusic, 800/858-8880.
New releases from CHATEAU BRAZIL/AV DELI include XRules v3.0, 7 CDs of beds and workparts; ChX (Oblivion), 2 CDs of CHR imaging beds and effects; and ProPac v1.0, a 7 CD set of beds and workparts. (RAP Members can check out the demo in this month's issue!)
KILLER TRACKS PRODUCTION MUSIC was taking up lots of space with their growing collection of music. The NJJ (Not Just Jingles) collection is 35 CDs strong, 43 CDs in the BMG library, Atmosphere offers nearly 90 CDs, the Killer Tracks library has grown to 93 CDs, there's 4 CDs in the Chronic Trax collection, and Killer Latino is 4 CDs strong. 213/957-4455, fax 213/957-4470, www.killertracks.com.
MOKAL MUSIC of Portland, OR brought a nice collection of buy-out CDs to the show. Priced at $75 each, their library consists of seven CDs with a variety of themes with three more CDs slated for release this year. 503.236-5558, fax 503/236-6291, www. mokalmusic.com.
WHO DID THAT MUSIC LIBRARY? made the Vegas show with three new CDs to their library bringing the total to 21 CDs. Mindbenders is another new release and is a 6 CD package containing a collection of "sweepers, stingers and image effects." 310/442-1440, fax 310/442-1448.
THE MIX
Congrats to Brian Lee who recently sold Advantage Productions, Inc., Ft. Myers, FL to his partner Steve Floethe. Brian has founded a new company, Sky Audio Productions, Inc., also in Ft. Myers, where Brian will focus his talents on commercial production voice-overs, music, jingle production, and video sound design work. Brian says, "I still do sweepers, too!" Good luck Brian. 941/495-8300.
♦