MUSIC/SFX LIBRARIES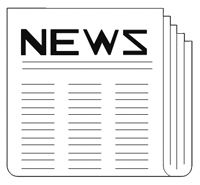 BROWN BAG PRODUCTIONS announces the release of their new production library called Eclipse. The library features the popular Brown Bag sound in 420 cuts which include 107 logos, 270 sounds, and 43 long beds on one CD. (303) 756-9949.
PROSONUS, a major supplier of high quality samples to the music industry, invades the radio industry with 3 new CD's: 1) The Studio Reference Disc contains 70 minutes of audio test tones and references that turn your CD player into a test generator. 2) DJ Disc 1 contains 359 samples of percussion instruments; everything from cymbals, gongs and snares, to tambourines, tympanis and tubular bells. 3) DJ Disc 2 is filled with 191 sounds from exotic drums and jet effects to various odd human voice samples and a grand piano. $69.95 per disc is hard to beat! (800) 999-6191.
FIRSTCOM releases Maximum Impact. The 15 disc library features a "Brainspeak" disc that boasts the ability to increase message retention by using subliminal sounds in the music. We'll look at that new twist in production music a little closer next month. (214) 934-2222.
Warm Lane Music announces the release of a CD with 40 sixty second beds targeted to the urban format. At $79, this could be another big bargain on CD. (312) 928-2029.
CAPITOL PRODUCTION MUSIC adds 2 new CD's to The Optional Line library; releases the One Stop Broadcast Series library of 15 CD's taken from the larger library, The Professional; and tells us to look out for The Power Line, a new package coming this fall. (213) 461-2701.
PROMUSIC, INC. is now licensing the recordings contained in the Emil Ascher and Red Bus music libraries. Any backlog of uses of these libraries should also be cleared through PROMUSIC. If you're not familiar with PROMUSIC, they are exclusive agents for the Parry, Cavendish, Boosey & Hawkes, Intermede, MCT, Focus, and Coloursound Music Libraries, 90 CD's of music. Personally customized packages are available. (305) 776-2070.
EQUIPMENT NEWS
TASCAM unveiled their MSR-24 at the NAMM show last month. This 1 inch 24-track recorder will be available next month with a list price of under $15,000. Also at the TASCAM booth were the 644 and 688 Midistudios. The 644 is a 16 input mixer with a 4-track high bias cassette recorder. The 688 is a 20 input, 8 group mixer with an 8-track high bias cassette recorder. Both cassette units are built in, and both Midistudios are MIDI controllable and port¬able. Each unit will list for $375 per track. Also, if you have the Tascam DA-50 R-DAT recorder, a replacement chip is now avail¬able to give you a 44.1kHz sampling rate. (213) 388-5200.
THE MIX
Jay Albright of LET'S TALK, INC. announces the merging of their broadcast consulting operations with BURKHART, DOUGLAS & ASSOC. effective July 1st.
Craig Chambers leaves the Production Director's slot at KRBE-FM in Houston and crosses the street to assume same title at classic hit station, KZFX-FM. Larry Whitt takes over as Production Director at KRBE.
Howard W. Sams & Co. have a new book to add to their library. The Sound Recording Handbook is being marketed as "a reference on recording studio technology for introductory and intermediate level audio engineers, students, technicians, and audiophiles." Topics include microphones, delay, reverb, EQ, tape and heads, noise reduction, and consoles. The regular price is $49.95...ouch! (800) 428-SAMS.
♦