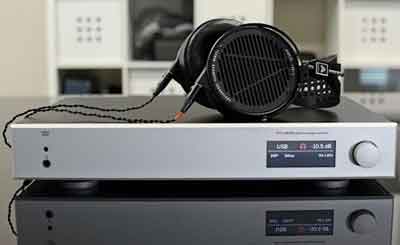 Audeze announced that Audeze headphone target frequency curves are now included in a recent firmware update on Weiss's rave-reviewed DAC 502 DAC+headphone amplifier making it the perfect combination for mastering engineers and producers.
This new update means that when working on a track that was recorded with one Audeze headset, but now being worked on with another Audeze headset, it can be heard exactly as that track was originally recorded - regardless of the Audeze headset used. The powerful DSP system in the Weiss 502 also includes many additional features like Room Equalization, De-essing, Vinyl emulation, Crosstalk cancellation, Loudness control, Cross-feed, ROON ready, and many others. In case you missed it, Weiss received a 2021 Technical Grammy Award!
The 502's impeccable build quality and fidelity when combined with Audeze headphones, makes it the perfect mastering engineer's and/or producer's solution. This new firmware also works on the Weiss DAC501, DSP501, and DSP502 models.
For more information on Audeze visit the website at www.audeze.com.