Arrakis Systems announces APEX Connect, a powerful and yet easy to use Windows program that automatically downloads audio files.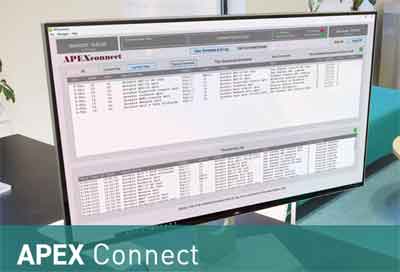 APEX Connect is perfect for downloading News, Weather, Traffic, Sports, program segments, and any other radio specific program. Inexpensive, powerful, and yet easy to use, APEX Connect is ideal for saving your station both time and money.
Compatible: While optimized for Arrakis' Newwave, Xtreme, and APEX radio automation systems, APEX Connect works well with any on air radio automation system that ingests audio files into their library directory. APEX Connect supports all commonly used download formats: http, https, ftp, ftp/s, and sftp.
Flexible schedule with Wildcards: The one week schedule can download events as often as you need, daily, hourly, and specific days and times. Wildcards can be used in the filenames to support dated filenames.
Reliable: APEX Connect can email you when a download fails or you lose and regain internet.
For your convenience, APEX Connect even has Upload managers built in for manually uploading files to the web.
Test Drive today: APEX Connect runs fully unlocked for up to 14 days before it requires factory authorization. So it is easy to test and see if it meets your needs. The software even comes prescheduled with actual audio files to download from the Arrakis website for test and training.
Sale priced for a limited time for $200. Learn more at www.arrakis-systems.com.