AnalyticOwl, a leader in broadcast advertising attribution and analytics solutions, announces a partnership with vCreative which allows stations to automatically surface creative audio files directly from vCreative vPPO into the AnalyticOwl attribution platform. This unique capability matches individual creative elements to detailed campaign analysis information, creating a certain knowledge of consumer response to specific audio ads.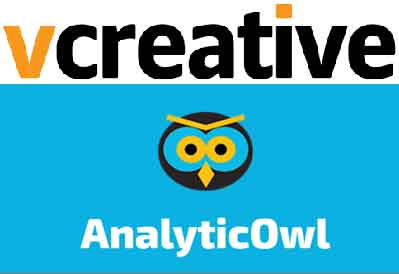 "We are pleased to announce this partnership with vCreative and thrilled that radio sellers can now access the actual creative audio files on-demand during a client presentation. Playing the actual ad allows radio sellers to have stronger, more pointed conversations about how and why a certain creative is driving greater response" said David Ballinger, Founder of AnalyticOwl.
"Understanding the specific creative messages that drive consumer response is critical for the growth of our industry. With this integration, vCreative extends the production workflow further into the sales process, connecting the final creative to key advertiser results." said Susie Hedrick, President and COO of vCreative.
The service is offered free of charge to joint clients of both AnalyticOwl and vCreative.
About AnalyticOwl
AnalyticOwl is the leader in analytics and attribution for the broadcast industry, focusing on audience response to determine what motivates consumers to respond to advertising. AnalyticOwl operates in hundreds of markets for thousands of advertisers and processes billions of broadcast analytics for media companies, advertisers and ad agencies to measure and optimize advertising effectiveness. AnalyticOwl is a cloud-based platform providing simple, easy-to-understand advertising attribution, analytics and actionable insights, from web lift to foot traffic, live read endorsements to podcasts and exposure to conversion. For more information about AnalyticOwl and its services, visit www.analyticowl.com.
About vCreative
vCreative is the nation's leading provider of media workflow solutions with more than 6,000 station clients. Its cloud-based technology enables customers to thrive by eliminating errors and streamlining complex processes. It provides software solutions to radio, TV, network and digital media companies. vCreative helps to expand creative and promotional revenue by giving valuable time back to its users. vCreative clients include: Entercom, Univision Radio & TV, Townsquare, Cumulus Media, Urban One, and many others. www.vcreativeinc.com.