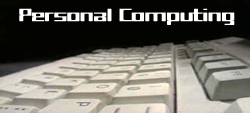 By Reid Goldsborough
It has been said that the best things in life are free. You don't have to pay for a walk in the park, public libraries, and hugs. Maybe best of all is that we get a free year-long ride around the Sun.
But is it true that you can't beat free? With digital technology, the answer is complicated. Some free things are good, but sometimes you have to pay to get good enough.
It can pay to open up your wallet for the full version when the free version is missing features you need, and it can pay to punch in your credit card number for a pay program when the only available free programs aren't what you want. But not always. Some free programs are high quality.
Free programs may be supported by ads. With others the developer asks for a donation if you find the program useful. Some free programs are distributed by big companies to provide alternatives to software that's considered to have a monopolistic effect on the marketplace. Still others are put out by individuals simply because they feel that doing so is cool.
Here are some of the best free programs and services available today.
Programs and Apps
LibreOffice (www.libreoffice.org) and G Suite (gsuite.google.com) are free office suites plus other programs, centering on a word processor, spreadsheet program, and presentation program. LibreOffice has more advanced features, while G Suite has better portability and collaboration. Both are Microsoft Office compatible but not 100 percent, sometimes coming up short with more complex formatting.
Microsoft offers a free stripped-down online version of Office, Office Online (www.office.com), provided you're a registered user of another Microsoft service.
Google Chrome (www.google.com/chrome) is the best alternate browser on the market, better than the default browser that comes with your PC, Mac, or smartphone. It's fast and feature laden.
VLC Media Player (www.videolan.org) plays DVDs, streaming movies and music, and podcasts on your computer when the software preinstalled on it can't, and even if it can it sometimes plays it better.
AVG AntiVirus Free (www.avg.com) is an excellent antivirus program, better than the free tools that came with your computer for blocking and more convenient than any time-limited tools that you have to pay for after a certain period.
Malwarebytes Anti-Malware Free (www.malwarebytes.com) is the anti-malware program to go to if you have a stubborn problem that other programs can't fix. You can't use it to schedule scans, so it doesn't take the place of your regular antivirus program. Malwarebytes Anti-Malware Free and AVG AntiVirus Free work well together.
LastPass (www.lastpass.com) is the best password management program out there. If you're tired of forgetting your passwords for individual sites, and you realize that using the same password for every site or writing passwords down on pieces of paper is stupid, all you need to remember is one password for LastPass and it remembers the rest.
Web Services
Mint (www.mint.com) offers a suite of personal finance tools. You can track your spending, tie into your bank account, get alerted when you have suspicious activity or a low balance, track your investments, and get your credit score.
Trello (www.trello.com) is a project manager, letting you manage your workflow. Its visual boards display information about different projects, first broken down into lists for particular tasks then broken down further into individual cards.
Paint.net (paint-net.en.softonic.com) is a service requiring an Internet connection that lets you edit photos. You can correct color, lightness and darkness, and contrast as well as resize, flip or rotate, sharpen, crop, and impart special effects. It's not as powerful as Photoshop, but it's more powerful than any tool that came with your PC or smartphone.
Spotify (www.spotify.com) is a music streaming service that costs $10 per month for all the songs you want or zero dollars per month if you don't mind listening to commercials. It has more than 20 million songs in its library.
Video Streaming Services
Crackle (www.crackle.com) is an ad-supported streaming service from Sony that offers both movies and TV shows. It doesn't compare in depth to pay services such as Netflix, but more than one hundred movies are available at any given time as well as some original content.
Hoopla Digital (www.hoopladigital.com) is available through local libraries with a library card -- check to see if your library has partnered with it. Among other things Hoopla lets you to check out movies. You have 72 hours to watch a movie, with individual libraries determining how many movies you can check out per month.
♦
Reid Goldsborough is a syndicated columnist and author of the book Straight Talk About the Information Superhighway. He can be reached at This email address is being protected from spambots. You need JavaScript enabled to view it. or www.reidgold.com.