Steinberg releases Nuendo 8 with an array of dedicated tools and capabilities for movie/television audio post-production facilities and video game sound designers and composers.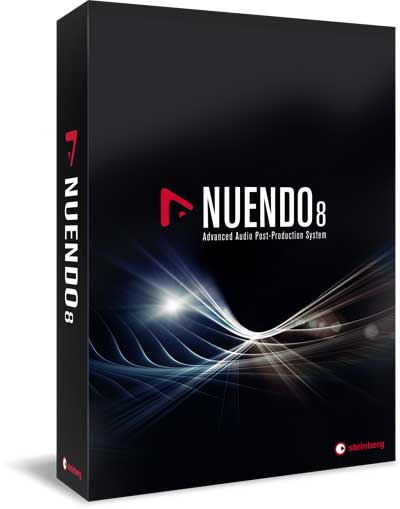 The highly anticipated eighth iteration of Nuendo is finally available. Steinberg Media Technologies GmbH today released its advanced audio post-production system after first announcing Nuendo 8 at the Game Developer Conference in San Francisco earlier this year.
The latest version of Nuendo 8 contains many exciting new tools and capabilities alongside its powerful feature set. First and foremost is Game Audio Connect 2 that transfers entire music compositions from Nuendo to the Wwise middleware while including audio and MIDI tracks along with cycle and cue markers. Direct Offline Processing together with its Live!Rendering technology lets users apply frequently required processes in an offline plug-in chain and render offline processes in real time, while Renamer automatically assigns new names to events. The Sound Randomizer plug-in creates different variations of a sound instantaneously, adjusting its pitch, timbre, impact and timing. The newly introduced Sampler Track allows users to drag and drop audio samples from the MediaBay into it in order to easily play and manipulate the samples. Also new to the table is the virtual-analog Retrologue 2 synthesizer, the second version of a VST instrument pertaining to the included set of features that was previously available as the NEK (short for Nuendo Expansion Kit). Other highlights are the User Profile Manager, HALion Sonic SE 3, the newly developed video engine, ADR enhancements, new effects processors, such as the eight-band fully parametric Frequency EQ, a fine selection of sounds taken from the 2017 Hybrid Library by Pro Sound Effects and much more.
Visit www.steinberg.net/nuendo for details on Nuendo services and solutions.
For a detailed introduction to Nuendo 8, Steinberg is inviting Nuendo professionals to join the workshops to be hosted these upcoming months in many parts of the world. Refer to www.steinberg.net/nuendo8worldtour for the current schedule on Nuendo 8 workshops worldwide.
Availability and pricing
The Nuendo 8 full retail version is available from resellers and through the Steinberg Online Shop. The suggested retail price for Nuendo 8 is $2,100.00, including shipping.
Various downloadable updates are exclusively available through the Steinberg Online Shop.
Customers who have activated Nuendo 7 or previous versions since May 10, 2017, are eligible for a free, downloadable Grace Period update to the latest version.
New features of Nuendo 8
Game Audio Connect 2 for transferring whole music compositions from Nuendo as music segments into Wwise
Direct Offline Processing for applying the most often used offline processes as a chain for one or multiple selected clips, including LIVE!Rendering
Sound Randomizer for creating different variations of a sound in seconds just by tweaking four parameters
Renamer for automatic renaming of events within a Nuendo project
Sampler track for easy creation of sample-based instruments from audio files
MixConsole History for undoing/redoing tracked down changes made in the MixConsole
New effects and updated plug-ins including Frequency EQ, HALion Sonic SE 3, Retrologue 2, AutoPan, Maximizer and more
User Profile Manager to store and recall program settings and preferences easily
ADR improvements including automatic speech alignment and remote ADR support (available within a future maintenance update)
Enhanced workflow and performance including a new video engine, Plug-in Sentinel, the Lower Zone, dedicated punch points, side-chaining for VST 3 instruments and over 10 other improvements
Visit www.steinberg.net for further details.