Dynaudio PRO's latest addition to the LYD studio monitor range, LYD 48, is now shipping. The LYD 48 features a 3-way speaker design, coupling an 8" and a 4" woofer with a 1" tweeter, making them well suited for nearfield as well as midfield monitor applications.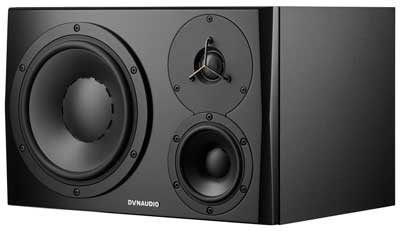 "We are very excited to be adding a bigger brother to the LYD range," says Michael Rohde Böwadt, SVP Product Management at Dynaudio. "This new 3-way monitor shares many of the same benefits as the original LYD range, including significant low-volume precision, but obviously, the new 3-way is even more powerful."
Each of the woofers and the tweeter are powered by a dedicated state-of-the-art Class D amplifier, delivering 80W / 50W / 50W of power and a 96kHz/24bit signal path. Also, like the other LYD monitors, the new 3-way version features Bass Extension, allowing for a choice between the default setting or pushing towards maximum bass or maximum volume. Changes will affect the low-end response, but importantly the linear frequency response remains intact.
LYD 48 is designed, manufactured and tested at Dynaudio's facilities in Denmark and will be available in black or white cabinet finishes. More at www.dynaudio.com.