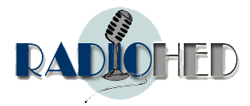 By Jeffrey Hedquist
A fellow broadcaster writes with a client challenge that you may have experienced.
"They expect me to name each article being sold, the price, the hours, the location, the owner's name… AGHHHHHHHHH!!!"
Of course they do. They assume it's a print ad. Your client is interested in the details of their business and forgets that the public doesn't share that interest.
But listeners want to have their problems solved, to feel better, to be happier. All those items can help achieve those goals, but you need to tell a story about the listener.
Example:
Music: dramatic, building (under)
This is the hot dipped galvanized screw that holds down the end of one of the 114 planks in Ralph Johnson's deck. After hundreds of barbeques, dozens of kids' parties, a few raucous family reunions and 48 seasons of weather, it's still holding firm. That's because the experienced guys at Luckman Hardware knew which of the 53 kinds of screws they carry would be the best choice. Luckman's – all the stuff you'll need, from folks who know how to use it.
In some cases, you can turn a list into a story.
V1: Is your kid a future Olympic athlete, or an intramural goof around? This is the stuff they'll need.
V2: Wilson basketball $xx.xx. Adidas track shoes $xx.xx. Under Armour T-shirt $xx.xx. (list continues under)
V1: Their sports may change, but there's one place to get the gear they'll need to be their best – Jack's Sports Emporium, and when it's time to get that…
V2: (in the clear) Rawlings catcher's mitt $xx.xx. (List continues under)
V1: …Jack's will have it. In their size, etc.
Start the commercial with a provocative or relatable opening audio headline.
Use the list of items and prices your client insists on including in the background and bring specific items to the foreground as you tell a story. End with a callback to the opening of the commercial.
Your client will be happy, future customers will be served and you'll get better results.
♦
Want help with a client challenge? Email me This email address is being protected from spambots. You need JavaScript enabled to view it.. I'll be happy to help.
© 1997–2016 Hedquist Productions, Inc. All rights reserved.