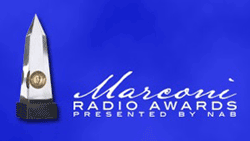 ► The National Association of Broadcasters (NAB) announced the finalists for the 2015 NAB Marconi Radio Awards, honoring radio stations and on-air personalities for excellence in broadcasting. The winners will be announced October 1 at the NAB Marconi Radio Awards Dinner & Show, sponsored by HD Radio and held during the 2015 Radio Show in Atlanta. Among the finalists are: MAJOR MARKET PERSONALITY OF THE YEAR: Carter Alan, WZLX-FM Boston, MA; Eric & Kathy, WTMX-FM Chicago, IL; Felger & Massarotti, WBZ-FM Boston, MA; Hal Jay, WBAP-AM Dallas, TX; and Jenn Ryan & Bill Tafrow, WBEB-FM Philadelphia, PA. MAJOR MARKET STATION OF THE YEAR: KHKS-FM Dallas, TX; KIIS-FM Los Angeles, CA; KLTY-FM Dallas, TX; WQHT-FM New York, NY; and WTOP-FM Washington, DC. See all the finalists at www.radioshowweb.com.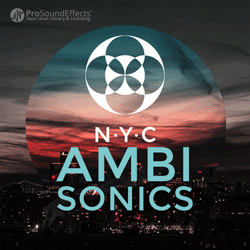 ► Pro Sound Effects announced its newest library, NYC Ambisonics, is now available. NYC Ambisonics is a 35GB sound effects library that comes with software from TSL Products that allows a sound editor to point "virtual microphones" in any direction and with a variety of polar patterns for greater control and creativity. "NYC Ambisonics represents our ongoing commitment to next-generation technology," says Douglas Price, CEO of Pro Sound Effects. "We continually strive to make the sound effects workflow faster, easier, and above all, more creative for working professionals." Produced and recorded in 24-bit/96kHz high-resolution by Pro Sound Effects, NYC Ambisonics was recorded throughout New York City, including Brooklyn, Queens, and Manhattan. Using a 4-capsule SoundField microphone to capture the ambiences from all angles, the Ambisonics format allows sound editors and mixers to manipulate the sound effects in real time with software to create virtually endless perspectives within a scene. The Ambisonics recordings can be decoded to mono, stereo, 5.1, 7.1 and beyond. Features include: 53 pristine Ambisonic recordings with average recording length over 8 minutes; SurroundZone2 software: Gives editor full control over "virtual microphone" position and polar patterns. Available in 32-bit and 64-bit AAX, VST, and AU; Wide range of NYC ambiences: Including streets, parks, & subways; 100% royalty-free license with 1-user and multi-user options. $119 for a 1 user license. www.prosoundeffects.com.
► NextRadio and College Broadcasters, Inc. (CBI) have teamed up in search of the best-of-the-best in radio spot advertisements. College students nationwide can create and submit a sixty second radio spot promoting NextRadio. Entrants will get valuable experience creating a spot and the winner will get incredible exposure for themselves and the spot they created. To learn more about the contest and to submit your radio spot, visit www.nextradioapp.com/collegecontest. NextRadio is the smartphone app that allows listeners to see and hear local FM radio. NextRadio is a radio industry initiative supported by the National Association of Broadcasters, Radio Advertising Bureau, and most of the radio industry's major owners and operators. The contest is designed to offer college students an opportunity to conceive, create, and submit a commercial radio spot and compete within a real world context. "Currently, 50,000-70,000 radio spots run each month supporting the NAB National Awareness Campaign, which launched in February. This is a huge opportunity for students to have their radio spot played nationally among thousands of broadcast stations and heard by millions. We will get the opportunity to showcase rising talent for the radio industry," said Paul Brenner, President NextRadio. The contest is running from August 17 - September 18, 2015. Winners will be announced on September 28, 2015. The first place winner will have their sixty second radio spot included in flight four of the NAB National Awareness Campaign, starting October 1, 2015. In addition to having their radio spot played on-air across the country, the winner will win one (1) National Student Electronic Media Convention (NSEMC) registration in Minneapolis, MN from October 22-24, 2015, a two (2) night hotel stay at Hyatt Regency from October 22-23, 2015, airfare travel to NSEMC (up to $500 value), and recognition during NSEMC. Students need to submit their radio spot through the submission process at www.nextradioapp.com/collegecontest. To learn more about NSEMC visit www.askcbi.org/minneapolis.

► Atomica Music Library new releases include Sound Design, New Orleans Jazz, Songs of Faith (vocals), Creepy Drama, Seattle Grunge (vocals), Crime Tracks, Modern Hip Hop (vocal) and more, bringing the library to over 500 albums, all produced and created in the last 4 years or less. www.atomicamusiclibrary.com.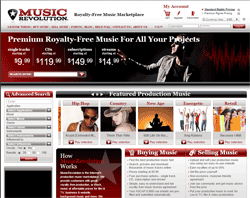 ► MusicRevolution.com, an online marketplace for royalty-free music, announced that its production music library now has more than 40,000 tracks of royalty-free music. MusicRevolution's royalty-free music library covers every genre and style of music, including: On Hold, Fun, New Age, Rock, Comedy, Corporate, Drama, Energetic, Orchestral/Classical, Christmas/Holiday, Acoustic Guitar, Hip Hop, Retail, Sentimental, Advertising, Electronica, Country, Jazz, Piano and Vocals. MusicRevolution.com offers four purchase options for customers: single tracks, CDs, subscriptions and their Internet music stream for background music in retail stores and other commercial settings. www.musicrevolution.com.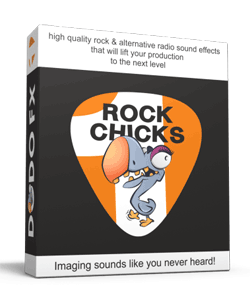 ► Dodo fx announces a new Rock and Alternative radio imaging sound effects package, Dodo fx Rock Chicks. The package includes Smoking Simone, Beastie Bridgett, Dirty Diana and over 150 other Rock Chicks. Dodo fx Rock Chicks come in Part 1, 2 and 3 or… Get the Full Pack, all 3 parts for the special introductory price of $99. www.dodofx.com.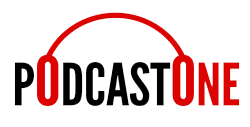 ► PodcastOne, the nation's largest advertiser-supported podcast network, and iconic broadcast company Hubbard Radio, have reached an equity agreement in which Hubbard Radio acquires 30% of the on-demand digital-audio leader, it was announced by PodcastOne Chairman and CEO Norm Pattiz, and Hubbard Radio Chair and CEO Ginny Morris. The agreement maintains PodcastOne and parent company Courtside Entertainment Group's independent control of all operations, as the network continues to expand its collection of more than 200 top-rated programs, delivering more than 400 million monthly impressions for advertisers. The network features many of America's most popular podcasts, including Adam Carolla, Shaquille O'Neal, Steve Austin, Dan Patrick, Chris Jericho, Penn Jillette, Nicole "Snooki" Polizzi, Shawn and Larry King, Laura Ingraham, Dr. Drew, TheCHIVE, the newly launched Mark Schlereth podcast, plus WNYC's Radiolab, Freakonomics and many more. Hubbard Broadcasting operates radio stations and television stations across America, as well as satellite and cable network ReelzChannel, F&F Productions and the Hubbard Radio Network. www.podcastone.com. ►