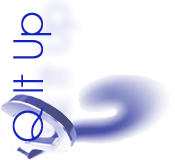 Q It Up: What music libraries do you use for commercial production? What format(s) do you produce commercials for? Which library is your number one "go to" library? What do you like most about the services or libraries you use? How easy is it to find the music you need? Anything you'd like to see added to the service or changed? Feel free to add any other comments about commercial music libraries in general.

Langley Gerrard, UKRD, Bristol, UK: I use many libraries: EMI, Universal, Extreme Music, Audio Sweets, Focus Music, BOOST Music, imagempm, Twisted Jukebox, West One, DeWolfe, Wise Buddah, Beds and Beats, No Sheet Music, Biblioteque, and Cezame.
I don't really have a single "go to" library. I use different ones for different things.
Mostly the service I get is good but some of the websites are shocking. EMI springs to mind. Even with their update to Play 3, things have not really improved from the original Play. The searching is clumsy and the streaming of tracks for auditioning is way too slow. It's brought many a music search to a premature end!
At least the days of endless CDs appearing on my desk have come to an end. Flash Drives too are on the way out. Deep East recently phased out their "beer mat" style new release mail out cards. Now they just send beer!

Ben Thorgeirson, Newcap Broadcasting, Calgary, AB, Canada: The only library we have is FirstCom, and we use it for both our CHR and Classic Hits stations. It's never really let us down, and they've always been really helpful when needing a certain bed. FirstCom is definitely my number one 'go to' library. The search and the refined search in it make it SO easy to get exactly what I'm looking for, AND the playlists they already have like Car Advertising, Horror, Retail, etc. make last minute spots VERY efficient -- haha. Happy Holidays!
Corey Dissin, Propulsion Media Labs, Malvern, PA: Our team at Propulsion Media Labs is responsible for producing 500-600 pieces of audio each month, primarily in the retail automotive, furniture, casino, and sports/entertainment event genres. With that amount of material and within that timeframe, our editors need to be able to find the perfect track within a diverse catalog - QUICKLY. For those reasons, our 1st choice is usually Killer Tracks. I know this might sound like a blatant testimonial, but we think the library size, high production value, and options per category are a tough combination to beat. KT¹s website is very easy to navigate too -- searching/finding music is simple because they tag their tracks with numerous descriptive terms.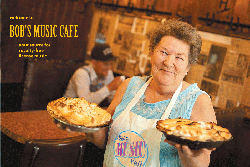 Dave Savage, Creative Services Group, iHeartMedia, Atlanta, GA: FirstCom is great because it's easy to find what you need by using keyword search to find tone, emotion, or style. It also comes in handy when a client wants a sound like a specific artist -- you just type in "Katy Perry" or "Creed" and it will find tracks that sound like those artists (not that I've ever had a client ask for something that sounds like Creed, but if they do I'm ready).
Craig Jackman, Loyalist College, Kanata, ON, Canada: When I came to teach here at Loyalist, I was happy to see that they had a contract with Killer Tracks for commercial production music. It's pretty obvious that they are the market leaders in providing production music, and having a blanket contract for the entire library at the cluster I was at previous (Classic Rock, Classic Hits, Country, News, CHR) was a real gift in hindsight, as was the download option -- nothing worse than having to leave the studio to track down CDs when I can search the library online and download what I need when I need it.

Chris Adams, WDEF/WDOD/WUUQ, Chattanooga, TN: We currently use Elias Music Library and Essential Radio. Our main library is Elias. The simplicity of search and save for future reference makes Elias the top. Also the production quality and break-outs of Elias stand out compared with the competition.
Vince Argento, WLUP | WKQX, Cumulus, Chicago, IL: I use A.P.M. for spot production music & Will Morgan's Groove Tools for Imaging/EFX. Both have always been my "go to" no matter what application on the job & freelance work.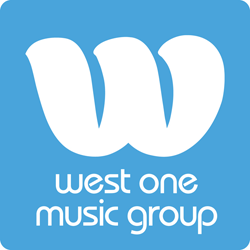 Gord Williams, Georgetown, PEI, Canada: I will dial up something in Mixbus first, which has a connector to
Freesound. It's easy enough to cobble together a pad that isn't really music in the sense there isn't a composition to it or a beginning middle end.
For stuff that's a bit more contemporary I will just find some drum and bass or loops that fit depending on the work. Secondly I will search something like CCMixter first before hitting the commercial stuff. Chances are, in a 30 second commercial, you play a couple of seconds of it, then it gets buried by the vocal track.
If a client is particular and has a budget then I will use commercial libraries like Music2Hues or hire a piece from a commercial site.
My acid test is that the client is keen on the music in the background and has a focus. If they start throwing out names of groups or musical types then the second strategy is deployed. I will audition music with them before creating anything.
Sometimes the clients interest in creating a commercial will wither when it becomes apparent that there is a bit more to it than what they thought. Sometimes they will defer to your judgment instead of wanting as much input.
I look at the music selection process as a feeling out process, and there is no clear winner when it comes to libraries as some sound too elevator, or brassy, etc. Unless I am being paid to do writing and research, there really isn't that much time to go into those details.
Also, radio stations tend to have standard music libraries, and what I try to do is be different. Not to be Zen, but I try to make a difference that really represents where the client or product is.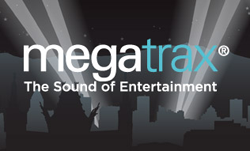 Johnny George, Johnny George Communications, Inc., Fishers, IN: Since I'm not producing commercials fully much anymore, I'm probably not the best judge. However, as an independent Voice Actor who does occasionally add music to my VO tracks upon request, I use the following:
Shockwave-Sound.com <http://shockwave-sound.com/> - variety of international artists
cssmusic.com <http://cssmusic.com/> - Max Tracks
FootageFirm.com <http://footagefirm.com/> - Royalty-free music
There are many others out there, but so many sound like someone produced them with a cheap keyboard in their basement. That reflects poorly on the user. I steer clear of those.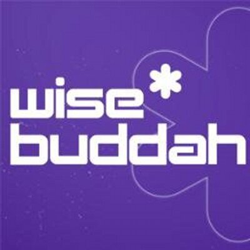 Andrew Frame, BAFSoundWorks, Lehigh Acres, FL: I look for buyout packages going out of stock. They can be bought for a dime on the dollar sometimes. TM Century did that a while back and I picked up two huge general purpose libraries for about a buck a disc. A video production website did an end-of-stock sale on their music library. I've done the same with other companies' clearance sales.
A few years ago, a friend turned me on to a music service that I purchased dollar-a-disc-plus-shipping when on sale. Normally they were getting $100 a disc, so I waited for the sales and bought a dozen at a time or bought "variety packs".
Last year, they dropped their CD service and introduced an all you can use download site for one flat fee. I also have a small download service out of Canada whose product goes over very well with our telephone on-hold customers.
Those download buyouts are stored on hard drive along with the rips of all my old CD libraries. It does take some digging around to find a cut that isn't dated, but none of our customers have ever had an issue with what we've used.
There are more than a few excellent "current" libraries available, but we're a very small shop, and it's just not good business to get into a monthly lease on anything. Like buying any kind of commodity, we'll build up cash, wait for a sale, then swoop in and buy.
Steve Mitchell, Indy Voice Productions, Amherst, NY: What music libraries do you use for commercial production?Sony Loops, Music Bakery, Network and Hollywood Film Music among others.
What format(s) do you produce commercials for? Regional radio and TV stations and ad agency clients.
Which library is your number one "go to" library? Don't really have ONE.
What do you like most about the services or libraries you use? The use of real instruments for the most part.
How easy is it to find the music you need?Fairly.
Archer, Archer2000.net, Portland, OR:What music libraries do you use for commercial production? I create my own in multitrack, plus rely heavily on Sound Ideas and Bob's Music Cafe. Will go to Audiosparx.com if I'm trying to find something special that I can't or don't have time to create. I like that you can buy specific beds there without buying a package or access subscription.
What format(s) do you produce commercials for? AAA, Classic Rock, Hits, Jazz, Oldies, Country, HD specialty channels, syndicated music programs, multi-format streaming.
Which library is your number one "go to" library? I have all tracks in one digital location, so I pull from my entire library. For great specialty cuts and imaging, I know and use Bob's Music Cafe; for spots and Hits imaging I go to Sound Ideas and my own custom-for-client beds.
What do you like most about the services or libraries you use? How easy is it to find the music you need? Anything you'd like to see added to the service or changed? In the analog days I used to dub good beds to cart for easy sampling/sorting. Nowadays, with digital convenience and quality, I have them all in descriptive folders and use a custom audio browser to fly through listening to samples.
Feel free to add any other comments about commercial music libraries in general… Now that music libraries can be massive (I have over 8,500 beds), I find that a recreational skimming of the library is in order every few months, just to have cuts close to top of mind.
To me, libraries with tons of mixouts for one bed are pretty much a rip-off and a waste of time - I want 150 different beds to peruse, not 150 versions of 3 beds. My biggest peeve, though, is that many musicians insist on putting a melody or solo in a production bed. Unless the particular piece showcases the music bed, a solo is distracting, so I often just loop the intros and extros on commercial beds.
Michaël Gendron, Bell Media, Quebec, Canada: I use myApm and Killertracks for the commercials. I produce for an AC and a Rock/talk station. My number one is myApm, so easy to find exactly the track I need in the search. Seriously, it's practically the perfect library.
Andy Berkowitz, Forever Broadcasting, Altoona, PA: In our market, we produce for 8 stations covering Country, Hot AC, Active Rock, CHR, Talk, Sports, and Oldies; so we need a lot of variety to keep each station sounding fresh. My favorite library is TM Century's Audio Architecture. It's got tons of tracks across just about every format you can imagine, including subcategories for when you need that very particular sound. I love that new updates arrive digitally every three weeks or so, with multiple arrangements of each cut. Even better, they provide production layer elements, so you can lift the percussion, strings, whatever, and rearrange them your own way if you like. The instrumentation sounds real, not synth (except when it's supposed to be), so it never sounds like it's coming out of a Casio keyboard from 1985. You even get hilariously great specialty categories like "The Heroes" and "Action" that are perfect for over-the-top "movie-trailer" style spots. The icing on the cake? The entire library is also available online, so if I need to work at home, I can find the same music I have in the hard drive in my studio at work. We also use Imagio, also from TM, for when we want an edgier, more youthful sound.
Jeff Mustard, www.TheBambooAgency.com: CSS Royalty Free Music. They have a large library. They have a great search/filter system; this includes searching by desired keywords of type/style/genre, etc. of music, including emotional keywords - happy, upbeat, moody, etc.
They have an excellent sample preview of music/audio clips; a good shopping cart, easy check out and fast download of the audio clips according to different formats - mp3, wav, aiff. They have different bulk pricing plans that are affordable, especially if you're up around the need to use upward of 20 - 50 tracks - the price "per track" comes down significantly.
I have rarely encountered any glitches on their website and their customer service is very good.
Heikki Wichmann, NRJ, Helsinki, Finland: I use mostly Universal Publishing Production Music library <http://Unippm.fi>. It's used at least around Scandinavian countries. It has a huge variety of music - I think a lot more than 100.000 songs.
Alistair Cockburn, Classic FM, London, UK: I produce for Classic FM, a UK classical radio station. Finding high quality production music that fits well on our station can be quite difficult at times. West One Music is my go to library. Their albums are produced to such a high standard, sounding slick and modern, yet unobtrusive, and fit perfectly on air. Another great label is James Grant Music – their music has such a rich & cinematic feel, quite a different style to most production music. Most labels are pretty good at providing underscores and alt mixes, however I'd love to see websites offer individual instrument stems – it'd make for a much more creative and flexible way to produce.
Here are the links: http://www.westonemusic.com & http://www.jgmlondon.com/library.
CJ Wilson, Earwhacked Radio Imaging, www.earwhacked.com, Savannah, GA: Video Blocks a.k.a. Footage Firm and Pond5 are my number one go to library when I produce commercials. However, there are others that are just as great: RoyaltyMusicLibrary.com, Stock Music from Sound-ideas.com, Music Bakery, and Stock20 Music.
Chris Diestler, Hutton Broadcasting, Santa Fe, NM: We are fond of using Premiere Networks "Essential Radio" music / FX service. It's a barter, but we've been using it for years and have never run out of great tracks to use in our production. The only drawback I've found is that, because we live in an area with a couple of oft-needed "exotic" flavors in our music beds (specifically, Native American and Traditional Spanish), we occasionally have trouble finding tracks which fill that niche.
Karlo Zsolt, Karlo Production, Budapest, Hungary: What music libraries do you use for commercial production? I prefer KPM Music. I just realized that they changed the name. https://search.apmmusic.com.
What format(s) do you produce commercials for? I produce for CHR and AC formats.
Which library is your number one "go to" library? For the serious commercial needs, the Audiomachine library. I think this is the #1. This is the epic library and the biggest companies want a theatrical sound.
What do you like most about the services or libraries you use? When I get 3-4 versions of tracks.
Todd Broady, Entercom, Buffalo, NY: We use 2 libraries here at Entercom Buffalo: Killer Tracks and APM (Associated Production Music). They all get used a great deal as we do a lot of local direct business. The great thing about them is the variety. Whatever style of music we need for any client, we can find it. And our formats range from Newstalk, Sportstalk, Urban Gold, Alternative, Hot Hits, and Adult AC, so the variety is a big help there as well. I'd say both libraries get used equally. I tend to use Killer Tracks and my assistant uses APM -- keeps from overlapping with clients
Another aspect of the libraries is that they are both ONLINE, and I have full access to them. Searching is a snap. Plus if I need something particular, I can call and talk to someone and usually get exactly what I need. And having them online is HUGE, as I can produce spots at home if needed.
Von Coffman, Bonneville Radio Group, Salt Lake City, UT: At the Group I work for, I feel real blessed in multiple ways. First, in the Creative Director's chair, I only work with commercial clients and station salespeople. I have two guys who take care of all the imaging here at Bonneville Salt Lake. With a very local imaging intensive talker (KSL News Radio) and two music stations completely immersed in the local economy, imaging is a full time job times two. On the commercial front, I pretty much have the pick of the litter as far as music libraries go. I have been producing with FirstCom since the first DPL in the '80s and have had a great relationship with them since. But I have to tell ya, since they moved to leasing out there entire portfolio, and on hard drive, they are a pretty hard act to follow. Gone are the days of standing in front of a book shelf for what can seem like hours at a time looking for this disc or that disc and then hoping you guessed right on the music. Now with their search engine in place and music on the drive and in the network, it really is a snap to audition music against a particular production. With seven Production studios available here, we can access the library throughout the building. I find it a complete waste of time searching internet sites for music and then laboriously downloading music to use. With the volume of production we do here, I need our library at my fingertips right now. FirstCom makes that possible. I do however also have (talk about overkill) Tune Edge at my disposal as well as Bob's.
As far as producing for a specific format, I don't believe in it. The minute you produce the same spot for a different format, you completely change the message. Today, with all the different advertising venues slapping you around, continuity is not only key, it's mandatory. So I try to produce commercials that can stretch across all of our formats.
BUT!!!
There is one thing I would like to see happen inside the production music industry -- an app like Shazam, but for Production music. Imagine how easy it would be when the sales guy walks in the door and says "hey can you match this music" to be able to identify the music cut with the press of a button. Maybe I'm up in the night but hey, what a world it would be.
Russell More, Island Radio/Jim Pattison Broadcast Group, Nanaimo, BC, Canada: From our hub in Nanaimo we produce commercials for 6 stations, ranging in formats from AC, Hot AC, Oldies and Rock. We only have one commercial music library presently, Megatrax, but it's one I've been happy with for a long time now (having used it at my previous job as well). We have access to 3 of their many, many catalogs including their title Megatrax library, The Scene and Marquee Music, which have some interesting music selections, but I've found a use for nearly every disc we have licensed to us.
Megatrax's service is online based, and their search and download functions are super user friendly. They also have a "projects" and "notes" feature that allows me, our writers and our other producers to flag specific cuts for a specific client for present or later use. When our workload is really high, and when everyone uses it, this really helps cut down on duplicate cuts being used for different clients.
This also helps us when clients request to audition music beds for their ad prior to production (rarely, but still happens). We are able to add any number of beds to a "project" and fire them off a hyperlink that will allow the client to preview the beds and pick, without having to send multiple large files through email. Really handy!
I am generally always able to find exactly what I need with Megatrax. If for any reason I'm stuck, they have an "ask us to find it" feature where I can request from their Music Directors, a style of music that I'm looking for, and they will track down within our available library, things that fit within my specified criteria.
I've always been happy with their service. My rep checks in frequently to make sure everything is working well, and they are really easy to get a hold of if something just doesn't seem quite right.
Very happy with Megatrax, for the selection, service and ease of access!
Rod Schwartz, Grace Broadcast Sales, Pullman, WA: My current go-to library is Gene Michael Productions' online library http://www.gmpmusic.com, available by subscription. A gazillion tracks, searchable by genre, style, mood, orchestration, instruments, tempo, purpose, etc., etc. keep things nice and fresh. Searching for what I'm looking for is quick and generally reliable, and the demo preview function is bullet-proof. Highly recommended!
My in-house library of physical media includes most everything ever produced by Music Bakery (Jack Waldenmaier was a genius; hated to see him quit the production music biz), Davenport Music Productions (formerly Musikos), Flying Hands, QCCS, and an assortment of CDs from LA Air Force, TM, Canary, and others. Additionally, I occasionally create my own using ACID loops. I have a keyboard in the studio for this purpose also but rarely use it.
George Johnson, Voicebox Productions, Edmonds, WA: AviDeli, TM Century, & Sound Ideas. Good libraries. I own them, but unfortunately, they are out dated music-wise. Their sound effects though stay true and current. I would like to know if there are some good libraries out there that are reasonable in price, current with today's sound, and that can be purchased.
FirstCom is so large, you have no idea where to begin in searching for what compliments your genre. What I do is eclectic. One time I'll be recording a guitar & single artist performing his/her creation. Next, doing a voiceover for video or a project for radio & TV. I'm a former Radio Guy with a broadcaster voice who did on-air stuff & production, then moved on to independence, because the fun world of radio changed -- that's progress (yuk), and I accept it. My depth of voice & style is not needed today, unless it's sports oriented, motor sports, MMA, etc..
The RAP CD is tremendous. It is unbelievable the depth of sound that today's producers can create.. rying to mimic their sound is my new classroom.
Teri Michelle, WNOB/WROX/WUSH, Norfolk, VA: The last five years have been so sweet since we hooked up with FirstCom! It is my number one library for commercial production. The online search is easy and convenient; it makes me feel like a big Hollywood producer. In fact when we first signed the contract, five years ago with FirstCom, I was mad-crazy producing every chance I could for Sinclair Communication's new country, adult hits and alternative formats. We live in a diverse community, and our clients request all genres of music on their spots. Radio production has become exciting again, just like when I started years back, before DAW, when the standard procedure involved :30 to :60 of songs we played on air, using the grease pencil, splicing tape and the always handy razor blade! Digidesign ProTools AND FirstCom -- I am so ready for my close up, Mr. DeMille!
Lee Rugen, Moody Radio Network, Chicago, IL: The go to music library for my full-time job is FirstCom. We have a Christian network with a talk format that also has some music. We also have a variety of internet channels with different music formats. FirstCom has a pretty good selection, and it's pretty easy to search and download the selections you need.
For my free-lance production work, I tend to go to Royalty Free Music Library. I've used others on occasion, but I've been pretty happy with their collection and they've had some pretty good deals.
Jim Harville, Favetteville, AR: For Fayetteville and Fort Smith, we use FirstCom and some assorted (old) buy-out libraries on CD. We produce spots for Country, NewsTalk, Classic Rock, Hot AC, CHR, and AC formatted stations. The FirstCom library is definitely our 'go-to'.
Mark Oliver, WAVH-FM, Mobile, AL: Let me just say that over the decades I have been in the radio production business, I have had the opportunity to use several libraries. Most were satisfactory and some were terrible, but the service that I have returned to on multiple occasions and now currently using is MegaTrax. They actually have several libraries available with a style of beds that would be acceptable for any format. Their libraries are available online with a powerful search feature – ie. genre, style, instruments, etc. They will also consult in person if you are unable to find something specific. Also, my experience with reps and service people has been top notch.
Most beds are available with :15, :30, :60 and extended mixes. Currently, I'm producing for Talk and Country formats, as well as some agency work.
♦
Thanks to all who responded. Your input is valuable and appreciated. If you have a question you'd like to see posed to the Q It Up panel, email it to This email address is being protected from spambots. You need JavaScript enabled to view it.. If you would like to join the Q It Up panel, send your request to This email address is being protected from spambots. You need JavaScript enabled to view it.. You do not have to be a current subscriber to RAP to join the Q It Up panel.