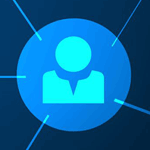 Radio And Production announces the launch of the new RAP Community, an online social networking community for radio's producers, copywriters and voiceover artists, as well as other radio personnel who have an interest in the production side of radio, such as programmers and air personalities. The community is not exclusive to radio personnel but is also open to indie producers, VO artists, ad agencies, broadcasting educators and students, and other groups who also have an interest in radio production.
The community features many Facebook-like functions including Groups, Friends, Profiles, Likes, Messaging and more. Some of the initial groups already added include Imaging, Commercials, Voiceover, Pro Tools Users and Audition Users, and Mics & Preamps with more to come as users request them.
The community is currently in "populate" mode with an open invitation to anyone with an interest in radio production to join. Membership is offered at three levels including a free Bronze membership.
♦