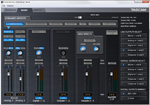 ► TASCAM introduced the UH-7000 USB 4x4-channel audio interface and standalone microphone preamp. TASCAM's new HDIA (High Definition Instrumentation Architecture) is an entirely new design for microphone preamps. The UH-7000 HDIA mic pres feature a fully-balanced signal path from input to output, an instrumentation amplifier architecture, and premium components to achieve a -128 dBU noise floor, 117 dB signal-to-noise ratio and 0.0009% THD rating. Dual-sided PCM4220 A/D converters capture your mic or line inputs at up to 192kHz/24-bit resolution. The temperature-compensated internal clock offers 1PPM resolution. Another crucial component of the UH-7000 is its audiophile-designed power supply. An extra-large power transformer and other factors guarantee that all internal components work to their full potential. The device is equipped with (2) XLR balanced inputs with full +48V phantom power, (2) balanced 1/4" inputs, (2) balanced XLR outputs, and AES/EBU digital out. Other features include: Support for Mac and Windows operating systems; 4-in/4-out audio streaming from a PC connected via USB 2.0; DSP mixer can be switched between multitrack and stereo mix modes; DSP dynamics effects can be applied to inputs, outputs or the master (compressor, noise suppressor, de-esser, exciter, EQ, limiter/low cut); DSP REVERB (hall, room, live, studio, plate) send effect is perfect for monitoring when recording; Confirmed operation with major DAW software, including Sonar X3, ProTools, Cubase and Live. www.tascam.com.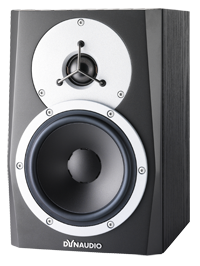 ► Dynaudio Professional, a manufacturer of high-precision monitors, introduced four new near-field monitors, mounting solutions and two new precision subwoofers. The new near-field monitors include BM Compact mkIII, BM5 mkIII, BM6 mkIII and BM12 mkIII and on the subwoofer side, BM9S II and BM14S II. Still made in Denmark, Dynaudio Professional's BM range has become a pro audio industry standard since its introduction 15 years ago. Since then, continuous improvements to this series have been made to further support discerning professionals' needs for transparent, highly responsive and non-fatiguing listening monitors. This new series is the next step in that evolution. The smaller BM Compact mkIII and BM5 mkIII models both feature expanded frequency response and SPL thanks to a combination of improvements including drivers design and Class D amplifiers. Each includes an auto standby mode as well as both XLR and RCA input connectors for maximum flexibility. BM6 mkIII and BM12 mkIII have been revoiced and now include Dynaudio Professional's innovative wave guide that ensures utmost precision when distributing high frequencies. Both of the BMS II subwoofers have also been further optimized to compliment the new range of mkIII near-field monitors. www.dynaudioprofessional.com.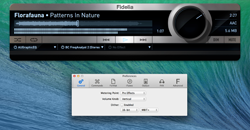 ► Audiofile, a music technology company, announced an update to Fidelia, the premium music player for Mac. Fidelia 1.5 introduces AirPlay, support for Notification Center, Improvements to FHX™, significant improvements to reliability and performance, as well as an updated interface and branding. "The sophisticated music lover will always be looking for the best listening experience," says Matthew Foust, Audiofile Managing Partner and co-founder. "Fidelia offers what many digital music players can't: support for the highest quality formats. But it's not enough to simply support the best formats. Fidelia also provides users with tools that allow them to control nearly every parameter of the sonic experience." Fidelia 1.5 also introduces an updated design for Fidelia Remote for iOS. Fidelia Remote for iOS turns your iPhone or iPod touch into a full-featured remote control for the Fidelia music player. Browse your Fidelia library and playlists, adjust playback volume and navigate between or within tracks from as far away as your wireless network allows. Fidelia 1.5 is the first in a series planned set of updates. Fidelia 1.5 is available on the Mac App Store starting at $19.99 or at audiofile-engineering.com.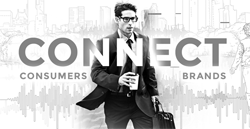 ► XAPPmedia, provider of an interactive audio advertising service, launched XAPP Ads - a proprietary technology and end-to-end advertising service for Internet radio publishers and advertisers. Developed for the ultramobile audience, XAPP Ads are hands free, eyes free, voice activated ads that provide a new solution for monetizing the growing Internet radio and mobile audio audiences. XAPP Ads provide consumers a choice to connect directly with brands through the convenience of voice when offers are relevant and quickly get back to listening when they are not. XAPP Ads drive instant conversions for advertisers and increase ad inventory yield for audio publishers. NPR will be the first publisher to make XAPPmedia's interactive audio technology available to underwriters and sponsors with Lumber Liquidators as its launch sponsor. XAPP Ads can be created in minutes by publishers or advertisers through a cloud-hosted point-and-click interface with no programming required. XAPP Ads leverage traditional advertising audio creative, which makes them more cost effective to build than other digital rich media advertisements. XAPP Ads can also be paired with on-screen tiles, but the key focus is allowing consumers to respond to audio advertising by voice. Many options are provided for connecting consumers to brand offers including voice activated actions such as: Call Now, More Info, Download App, Buy It, Send Email, and Send Coupon. www.xappmedia.com.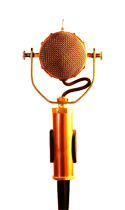 ► Ear Trumpet Labs, a privately owned company in Portland OR that makes handcrafted microphones, announced the release of Mabel, a new microphone designed specifically for studio work. Mabel is a hand-built multi-pattern condenser microphone utilizing two cardioid medium-large diaphragm (26mm) capsules, designed primarily for capturing demanding sources like acoustic instruments, drum overheads, and vocals. Mabel features a unique copper-ringed head basket with brass grill work, held in a pivoting mount within a stainless-steel yoke, and a copper-and-brass body. The design is both visually stunning and extremely practical, as the pivoting head makes for easy positioning adjustments. The capsules are a pair of fixed-cardioid electret condensers, individually tested and selected to match each other and strict design criteria. The circuit is a transformerless FET with fully balanced output, incorporating thorough EMI protection. Other electrical components in the signal path are of the highest quality: metal film resistors, polypropylene and polystyrene capacitors, and individually tested, hand-matched and biased transistors and JFETs. Internal Sorbothane shock and vibration damping helps to minimize vibration noise. The dual-cardioid-capsule design is an uncommon approach to a multi-pattern mic. It has advantages in an especially deep null at the sides of the figure 8 pattern and greater control over the directional frequency response across all the patterns. The circuit includes high frequency EQ tuned to the capsules, providing a very smooth high end. The Mabel is now available for $1000 directly from Ear Trumpet Labs. www.eartrumpetlabs.com.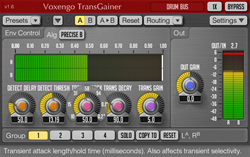 ► Voxengo TransGainer version 1.6 is now available for download. Voxengo TransGainer implements an audio signal envelope adjustment algorithm that reacts on transients rather than on a signal's loudness level. TransGainer is available in AudioUnit, VST and VST3 plug-in formats (including native 64-bit support), for Mac OS X (v10.5 and later), and Windows computers. This updated version 1.6 introduces a new "Precise B" algorithm which is better suited for mix and bus (broadband) processing. TransGainer allows you to specify positive or negative gain adjustment for a sound's transient stage. You can also choose an expected average time between transients and transient threshold level so that the algorithm delivers you the most precise results possible. With the help of TransGainer you can pass the border from good to excellent audio recordings. www.voxengo.com. ►
♦