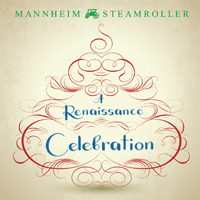 ► New releases from Firstcom include: The Fear BBCPM025 - Who knows what evil lurks inside the minds of men? Dark, sinister horror and tension tracks. Vol. 8: Spy Themes Remixes NUGGETS08 - Classic spy themes from our archives given a twist with contemporary beats. Rock Inspired 2 EVO196 - Building powerful cinematic rock, motivational, inspiring, dramatic, triumphant winners. Big Sports Machine EVO198 - High energy, aggressive sports promotion, reality games, heavy action, drama, power, conflict. It's A Beautiful Day EVO200e - Charming, slightly quirky, evocative to simple underscores, rich, magical and unique scores from the Jonathan Elias Series. The New Frontier EVO201e - Smart, sophisticated, minimal, dramatic, inspired, motivating, creative scores from the Jonathan Elias Series. Extravagant Women 2 GAL114 - Music for bright, attractive, joyful and ultra-feminine women. French Indie Club 2 GAL115 - The French touch generation, and many more. Audition at www.firstcom.com.
► WAAF, Boston, MA announced the appointment of Andrew Kaiser to Imaging Director. Kaiser brings a wealth of industry experience from his time at Radio 104 in Hartford, where he served as both Creative Services Director as well as morning drive and evening host of the alternative format station. Kaiser has also held both on-air and production roles with Hot/AC Roxy FM in New London, CT, and CHR 95 in Burlington, VT. Kaiser's duties with the station will include the audio production of the creative elements, adding his spin to the overall sound of WAAF. Kaiser said: "WAAF is one of the great rock stations in the country and to say I'm excited about this opportunity would be a massive understatement. I'm looking forward to working with and achieving much success with my team at WAAF and my new colleagues at Entercom Boston." "Andrew's high energy, passion for his craft and creative ideas will make an immediate, material difference for the WAAF on-air and online brands," said Ron Valeri, Program Director for WAAF. The Federal Communications Commission launched the first application process for small community radio stations in more than a decade. Nonprofit groups, schools, and Indian Tribes can apply for these low power FM (LPFM) stations online at the FCC website, and applications are due during a two-week window October 15-29, 2013. The news is long-awaited by the Prometheus Radio Project and its supporters, who led the grassroots coalition that pushed Congress to pass the Local Community Radio Act of 2010. The law expanded community radio by directing the FCC to make more stations available nationwide, reversing an earlier law that kept stations out of urban areas. "For the first time, low power radio is possible in cities like Miami, Houston, and Philadelphia, where these stations can reach hundreds of thousands of local listeners," said Brandy Doyle, Policy Director for the Prometheus Radio Project. "Community radio can be a powerful new tool for nonprofit groups who want to serve their communities." The 800+ low power stations already on the air are run by nonprofits, colleges, churches, and emergency responders. Many, such as the Oregon farmworker station KPCN, offer local programming in languages other than English, often hard to find on the radio dial. KPCN, also known as Radio Movimiento, plays Spanish-language news and information, organizes voter registration drives, and plays traditional and contemporary music. Low power stations are an accessible outlet for nonprofit organizations to engage their communities, costing as little as $15,000 to launch. Those who want to apply for a station should start preparing now. Sign up for free updates and support from Prometheus, including access to application guides, online trainings, and advice on getting started. Find out if there is an open frequency on your radio dial with the Prometheus zip code check tool. Join the online community at Radio Spark to connect with radio engineers and other applicants nationwide. www.prometheusradio.org.
► IP audio and control specialist Barix will help the International Radio Festival getting its message out to the world this September. The International Radio Festival is the world's largest public on-air festival, offering global audiences the chance to "Listen to how the World Sounds" over a four-day period – and on a single channel. The programs will broadcast live content representing different cultures every two hours, with over-the-air signals in Zurich and the cities and regions of festival guests including BBC Radio ONE, Ibiza Global Radio and Medina FM of Morocco. The programs will also stream online worldwide at www.internationalradiofestival.com. The event, now in its fourth year, extends well beyond on-air celebrations. The festival offers a unique networking platform to share knowledge, explore audience trends and engage with global consumer and music business audiences onsite – including the B2B Forum, a hub for industry thought leaders and attendees to develop closer business and cultural relationships. The festival takes place September 4-8 at Schloss Sihlberg in Sihlberg, Switzerland. Barix, which offers complete IP audio solutions for studio-to-transmitter links, online radio broadcast, syndicated program distribution, dynamic ad insertion and more, serves as the sole industry sponsor from the vendor side. www.barix.com.
► Bid4Spots, Inc., an online marketplace offering businesses discounted radio advertising air time through a reverse auction process, has announced it has secured its 10,000th advertiser, Rushmore Essentials, manufacturer of REvive and REvitalize lifestyle drinks. Bid4Spots is a choice for small to mid-sized businesses looking to run cost-effective radio campaigns. "With the economy improving, more businesses are looking to advertise and maintain as much efficiency as possible, while being selective about where their marketing dollars go," said Bid4Spots, Inc. Founder and CEO Dave Newmark. "Bid4Spots is a first for the radio media buying industry, and through our unique online reverse-auction model, businesses like Rushmore Essentials can reach their target customer base through radio to advertise their products throughout the country during prime times at significantly discounted rates." Newmark developed the Bid4Spots "reverse auction" model in which radio stations are invited to compete for the marketing dollars of advertisers weekly in a live, four-hour auction. Advertisers start the process by giving the Bid4Spots team their campaign goals, which are then translated into targeted campaign parameters in the Bid4Spots platform. Only stations matching the advertisers' chosen criteria are invited to bid and the stations offering the best value (most targeted listeners for the lowest costs) win the advertisers' business each week. To preserve stations' direct buy rate integrity (the rates stations typically charge advertisers through the traditional media buying process), Bid4Spots keeps the discounted spot rates that stations offer in the marketplace confidential. www.Bid4Spots.com.
► Radio Indie and Jingles producer Wise Buddah won three Gold, one Silver and two Bronze awards at the recent 2013 New York Festivals International Radio Programs and Promos Awards. A 2012 jingle package for BBC Radio 2, created by Wise Buddah Jingles & Music Imaging (J&MI), won Gold in both the Best Sound and the Best Programme ID categories and also picked up Silver for Promotional Spots, Opens & IDs. A Gold was also awarded to Wise Buddah Creative in the Best Investigative Report (News Programs) category for The Strange World Of The People's Mujahedin, a BBC World Service documentary about Iran fronted by Owen Bennett-Jones. In addition, BBC Radio 2's Johnnie Walker picked up a Bronze award for Best Radio Personality: Local Market (On-Air Talent) while Gaslights, a series of short dramas for Radio 1 penned by writers from Channel 4 television's Skins, also took bronze, this time in the Best Drama Special (Entertainment) category. Wise Buddah Creative was also a finalist in both the Best Music Special (Entertainment) and Culture and The Arts (Information Documentary) categories. Audio Output Manager Neil Sloan said: "Following Wise Buddah's success at the Sony's, and another set of New York Festivals wins, this is a great endorsement of our talented team." The New York Festivals International Radio Programs and Promos Awards recognise the best radio globally, including programming and promotions in all lengths and formats. www.newyorkfestivals.com.
► Professional video and audio systems integration firm Advanced Broadcast Solutions (ABS) announced the 2nd Annual Media Technology Expo (MTE) will expand to two cities. MTE 2013 starts in Seattle on Oct. 1 at Fremont Studios, then moves to the Left Bank Annex in Portland, Ore., on Oct. 3. The show is open 11 a.m. to 7 p.m. in both locations, and offers free registration and free valet parking for all attendees. MTE is designed for broadcast and cable, post, government, house of worship, corporate, live event, and independent video production professionals. It will feature a full schedule of technology seminars, plus networking opportunities and more than 50 exhibitors showcasing the latest production gear and technologies. Sponsors for the venue include Oregon Media Production Association (OMPA), Washington Association of Telecommunications Officers and Advisors (WATOA), Society of Broadcast Engineers (SBE) Oregon and Washington Chapters, and Access Community Media. Based in SeaTac, WA, ABS (Advanced Broadcast Solutions) delivers customized solutions for broadcast, corporate, house of worship, entertainment, government, and educational facilities – from design and integration to installation and support services. www.advancedbroadcastsolutions.com.▲