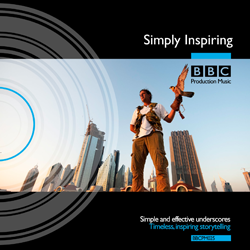 ► New releases from Firstcom include: Edwardian House BBCPM023, Mystery, romance and day to day life in an Edwardian House. Stately elegance in a bygone age. Simply Inspired BBCPM024, Simple and effective underscores. Timeless, inspiring story telling. España CHAP405 Chappell Vaults Series: Vintage Spanish music featuring filmic orchestral recordings, flamenco guitar plus some cheeky kitsch tunes. Super Happy! EVO185, Light, quirky, happy summer tunes, easygoing and quaint. Reality Games EVO188, all the musical tools you need to build the drama for Reality Game Shows. Best of Headspace FC-10, Thomas Dolby's musical toybox filled with fun tracks that have a retro, chill, sci-fi, tech, lounge, big beat, Euro, cartoon, suave, PSA, mambo, and cool vibe spread across 30 unforgettable tracks. What's Next Drama GM162, action-packed, dramatic news themes, financial markets, trailers and promos for what is going on in this world now. Audition these and many more at www.firstcom.com.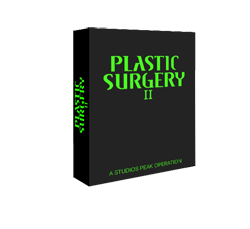 ► Studios Peak reveals Plastic Surgery 2, a brand new library of sound effects specially designed to give an extreme makeover to your productions. The audio package designed to facilitate the work of imaging artists can be heard in current jingles on Virgin Radio (Montreal), Voltage (Paris) and NRJ (Canada). This new package contains over 300 punchy sound tools for radio, TV and multimedia. www.plasticsurgeryfx.com.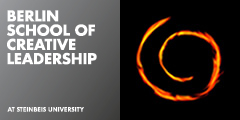 ► The Berlin School of Creative Leadership and Clear Channel Media and Entertainment announced the launch of the "Clear Channel Scholarship for Leadership in Audio Innovation" program. The winner will receive a full-tuition scholarship (worth 53,000 Euro) to attend the Berlin School's global Executive MBA in Creative Leadership Program starting March 2014. Entries are being accepted from now through October 31, 2013 and will be judged by the Berlin School and Clear Channel's newly formed Creative Advisory Council (CAC); entrants to the competition will be considered on both their professional and academic profile, as well as their response to a special essay question about innovative audio strategies. The global scholarship competition kicks off Clear Channel's creative advertising initiative designed to drive excitement among the creative community, centered on the possibilities audio and out-of-home platforms offer and to develop leadership talent in the field. Members of the Berlin School Admission Committee will work closely together with Clear Channel's newly formed Creative Advisory Council to review, evaluate and select the scholarship winner. Clear Channel Media and Entertainment and Clear Channel Outdoor formed the new Creative Advisory Council to help provide expert insights to guide the development of innovative approaches to audio and out-of-home advertising to maximize each medium's creative possibilities, as well as consider the important role these media play within the larger marketing mix. Distinguished industry and agency thought leaders among the first to join the Clear Channel Creative Council are: Jeff Benjamin, Chief Creative Officer, North America, JWT; Lincoln Bjorkman, EVP, Chief Creative Officer, North America, Digitas; Andrew Essex, Vice Chairman, Chief Executive Officer, Droga5; Paul Gunning, Chief Executive Officer, Tribal Worldwide; Jonathan Hoffman, Chief Experience Officer, Starcom MediaVest Group; Andrew Keller, Partner/Chief Executive Officer, Crispin Porter + Bogusky; Paul LaVoie, Chairman, TAXI; Benjamin Palmer, CEO / Chief Creative Officer, The Barbarian Group; Chuck Porter, Partner/Chairman, Crispin Porter + Bogusky; David Sable, Global Chief Executive Officer, Y&R; Taras Wayner, SVP, Executive Creative Director, New York, R/GA. Clear Channel plans to further expand the Creative Council and will continue to share key insights aimed at impacting and inspiring creative advertising industry-wide. www.berlin-school.com.

► Covent Garden based On The Sly Productions is celebrating having helped 104.3 MYFM (KBIG) to number one in Los Angeles, beating 102.7 KIIS FM for the first time. For the last few years the station imaging specialists have consulted and produced all of the imaging for the Clear Channel owned Hot A/C station, which has seen a steady rise from 11th in the rating tables to the top spot. Official Arbitron PPM listening figures for April 2013 put the station at a 5.5 reach compared to KIIS's 5.4. The station had previously tied with KIIS back in January, but this is the first time in its history that it has reached the number one spot. On The Sly is a specialist in station branding, music production and content creation. Based in the heart of London's Covent Garden, they service market leading radio stations around the globe. Established in 2001, clients include BBC Radio 1, BBC Radio 2, XFM, MYFM/Los Angeles, Nova Radio/ustralia, Highveld Stereo/KFM/South Africa and worldwide on Virgin Radio. www.onthesly.co.uk.
► MusicRevolution.com, an online marketplace for production music, announced the re-launch of its enhanced discussion forum for production music (www.musicrevolution.com/forum). "Our discussion forum, which is focused on the various aspects of production music, provides an additional resource to serve the community of professional and aspiring musicians that fuels MusicRevolution.com," stated Chris Cardell, Co-Founder of MusicRevolution LLC. "Our forum serves as an online meeting place where our musicians can share their knowledge and experiences, and collaborate with each other. Our forum also covers issues that are important to media professionals and music buyers when they are selecting production music." added Cardell. "As a professional musician and composer, I enjoy participating in the MusicRevolution.com forum to share my experiences and to stimulate the various discussions among our community of musicians, "stated Mike Bielenberg, Co-Founder of MusicRevolution LLC. "Musicians are always interested in improving their skills and learning new techniques about producing music. And music buyers and music supervisors are interested in thoughts about selecting or syncing the right music with their productions. Our forum is a platform to facilitate this learning and discussion," added Bielenberg. Forum categories include: Music Theory Tips, Collaborations, Recording Techniques, Customer Track Requests, Tools for the Creative Process, Track Evaluations, General Discussion, Software Tips, Hardware Tips, Music Supervisors, Video Producers. www.musicrevolution.com.
► The Music Industries Association of Canada (MIAC) has announced the preliminary details for the 12th annual PAL Show. This year's show will take place Sept. 8-9, 2013, at the International Centre in Toronto, and will feature a number of new initiatives to enhance the overall experience and return on investment for visitors and exhibitors alike. Exhibits will feature the latest in recording, live sound, broadcast, contracting, video, and lighting products and services. Both days of the show will feature a broad range of educational seminars as well as networking events, industry approved training programs, show specials, and live demonstrations. "We are extremely excited about The PAL Show 2013," comments Dale Kroke, Sr. VP & GM, B&J Music Ltd. (a KMC Music company) and Chairman of the Board of Directors, MIAC. "Our recent membership survey generated a lot of great feedback about what both exhibitors and attendees are looking for in a show and we are working hard to make this our best yet." Adds Dave Dysart, President of HHB Communications Canada, about the PAL experience: "The show attracts a good cross section of people, from MI buyers and store staff to qualified end users in the recording, live sound, install, and broadcast markets. It's also a great chance to catch up with other suppliers in the Canadian industry." Howard Ungerleider, Principal, Production Design International and the lighting designer for major acts like Rush, Van Halen, and Rod Stewart, comments: "I think, over the years, the progression of this event and the dedication of the people that are running it have been spectacular. That dedication is elevating the quality of the show to the next level. Canadians are getting a chance to see what they would normally have to travel outside of the country to see." For further information as it becomes available, visit www.thepalshow.com. ▲