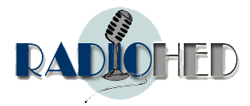 By Jeffrey Hedquist
Here's an understatement that every advertiser should know: People are suspicious of marketing, promotion and advertising.
I've talked before about educating your current and potential customers. Give them useful advice. Show them how to intelligently buy what you sell. This is one way to build trust.
Think about this – when you're about to make a purchase – do you check out the latest ads for the product or service, comparison ratings, or advice from friends who've bought what you're about to buy? Maybe all three, but advice from someone you trust can weigh heavily in your decision.
Why not use your radio commercials to tap into that source of trust? If people are having good experiences with what you sell, send prospects to Yelp, Angie's List, Amazon or any of the dozens of sites for product and service reviews. Quote a few reviews in your commercials, especially from the passionate knowledgeable users.
This month I've been looking at a wide range of things from guitars to cheese making to solar hot water heaters. I've talked to musicians, foodies (love that word), contractors (who don't sell the items), and I've checked out forums and reviews.
Ads that educated me instead of tried to sell me would have been welcome.
People seek unbiased recommendations from individuals who really care about their needs. You can be one of those sources by using your advertising to connect potential customers with others who have been down the road they're traveling.
Who can speak for you in your commercials? Photography buffs, bartenders, car nuts, computer nerds, gourmet food aficionados… whomever would have credibility with your audience.
Build trust, help people make the right choices and prosper.
♦
© 1997-2013 Hedquist Productions, Inc. All rights reserved.