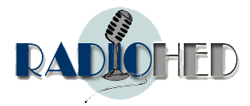 By Jeffrey Hedquist
Which would be a better motivator for you to act?
Our sale is on all this month.
Our sale ends this Saturday at 5PM. Only one day left.
Sign up for the seminar now. Seats are going fast.
We are only accepting 25 people for this seminar. There are 9 seats left.
Our lot is full of great deals, like this luxury-equipped Ford F-150.
There are only two Ford F-150 trucks equipped this way. When they're gone, there will be no others.
Call now to order the Chez Francois special, prepared by Master Chef Rodolfo.
Master Chef Rodolfo will only prepare the Chez Francois special to serve 10 lucky diners tonight. Will you be one of them?
We know you've been waiting. The new iPads are here! Come on in.
There are approximately 41,952 people listening right now. We have 93 iPads in stock. Drive safely, but drive.
Find a way to spice your client's offer with scarcity. It's a powerful motivator.
Make it specific. Make it interesting. Tease. Tantalize. Be aloof. Be truthful.
Do an item-by-item, seat-by-seat, day-by-day or hour-by-hour countdown in your spots to add urgency and amplify the scarcity.
♦
© 1997-2010 Hedquist Productions, Inc. All rights reserved.