TECHNOLOGY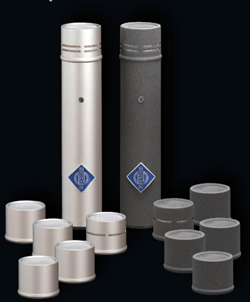 With the launch of three new capsule heads, six popular Neumann miniature microphones are now available with the choice of analog or digital output. Neumann has doubled the number of modular capsule head options for the KM D miniature digital series of microphones with the introduction of the new KK 131 (free field-equalized omni-directional), KK 143 (wide cardioid) and KK 145 (cardioid with low frequency roll-off), which are all derived from the analog KM 100 and KM 180 series. The three new modular capsule heads join three existing options for the KM D microphone series, which locates Neumann's A-to-D converter technology in the microphone immediately next to the capsule. Like these latest additions, the existing KK 183 (diffuse field-equalized omni-directional), KK 184 (cardioid) and KK 185 (hypercardioid) capsule heads were also developed from the KM 100 and KM 180 series of miniature analog microphones. The KM 100 series AK capsule heads are not interchangeable with KM D series capsule heads. All KM D series capsule heads are offered in a choice of classic nickel (ni) or new nextel black (nx) finishes and ship in a protective wooden box. U.S. retail price for each KM D series capsule head is $779. The patented Neumann A-to-D converter offers a dynamic range far exceeding that of the capsule, with no coloration and absolute transparency. It supports all standard sampling frequencies from 44.1kHz to 192kHz. DSP functions include gain and a compressor/limiter with de-esser and a peak limiter. Remote control and configuration of the KM D series is achieved using Neumann's DMI-2 digital microphone interface and included RCS remote control software. Neumann is additionally offering attractively priced "Connection Kits" to permit easy connection of the digital KM D microphones to S/PDIF or AES/EBU inputs without the DMI-2. An upgrade to the DMI-2, with its configuration capabilities and DSP functions, is possible at any time. A plug-in power supply is included as a standard feature. A battery pack to permit outdoor operation is available as an option. Budget-oriented starter sets that package a Neumann KM 184 D microphone with a Connection Kit for S/PDIF or AES/EBU connection offer a straightforward introduction to digital microphone technology at a U.S. retail price of $2,149.00 in cardioid and nextel black only. www.neumannusa.com.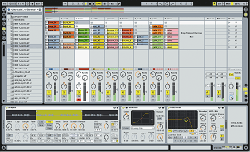 Ableton announced the release of Live 6 LE, a new member of the Ableton product line that makes Live's unique workflow available to beginning and hobbyist musicians. Live 6 LE is an easy-to-use, professional-grade music-making solution--a first step into the world of computer music. Live 6 LE is built on the same fundamental concepts as Live 6. Offering most of Live's pro features, the LE version gives musicians hassle-free access to tools that will help shape their musical ideas into creative works. Live 6 LE is built for professional-level recording, songwriting, producing, remixing and DJing. It includes: Studio-quality recording up to 32-bit/192 kHz; Sixty-four audio tracks and unlimited MIDI tracks per project; More than twenty built-in audio effects, including delays, filters, distortions, studio compressors and EQs; Two software instruments -- Simpler for creative sample-based synthesis, and Impulse for dynamic, sampled drums; Support for VST and AU effects and instruments; Real-time time-stretching and warping of AIFF, WAV, Ogg Vorbis, FLAC and MP3 files for DJing and instant remixing; Multicore and multiprocessor support. You also get: Sampled instruments: Essential Instruments Collection LE Edition by SONiVOX; Loops and construction kits: Unnatural Selection by Puremagnetik; A wide selection of presets for Live 6 LE's instruments and effects, and built-in step-by-step tutorials. Live 6 LE is limited to twelve simultaneous built-in audio effects, eight built-in instruments, two AU/VST effects and two AU/VST instruments per project. Live 6 LE is available now at stores and the Ableton webshop for EUR 169/USD 199 (boxed version). The download version is available from the Ableton webshop for EUR 129/USD 149. www.ableton.com.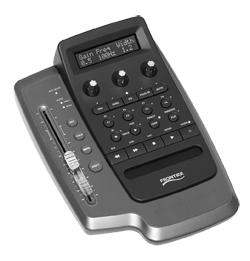 Software manufacturers continue adding support for the AlphaTrack DAW controller [Aug. '07 RAP Test Drive] from Frontier Design Group. Now you can use AlphaTrack with Mackie's Tracktion 3 and with Cakewalk's Guitar Tracks Pro 3. AlphaTrack's touch-sensitive jog/shuttle strip, LCD display, three touch-sensitive encoder knobs, standard transport buttons, user-definable buttons, and 100mm touch-sensitive fader also work well with MOTU's Digital Performer, Adobe's Audition 2, Apple's Final Cut Pro and Soundtrack Pro, Steinberg's Nuendo and Cubase (SX/SL, Cubase 4, Studio 4), Cakewalk's SONAR, Propellerhead's Reason, and Digidesign's ProTools. Several AlphaTrack accessories are available now too. Frontier Design Group's online store has padded gig bags, custom-made for AlphaTrack. In response to customer requests, Frontier Design Group has developed an alternate knob set for AlphaTrack. The set includes a fader cap and three knobs for the encoders. The new fader cap has a deeper curve than the original fader cap. The new knobs are more cylindrical than the original knobs, with protruding ridges which are easy to grasp. The new coating is slightly more textured while maintaining the touch-sensitivity of the knobs and fader. Any AlphaTrack owner who wants to buy the alternate knob set can go to Frontier Design Group's online store or contact info@frontier design.com for details. Frontier Design Group is also pleased to announce that Ardour 2 now supports its TranzPort wireless remote controller in Linux systems. TranzPort is a wireless remote DAW controller which lets you arm tracks, set markers, navigate through projects, adjust pans, punch in/out, and more. www.frontierdesign.com.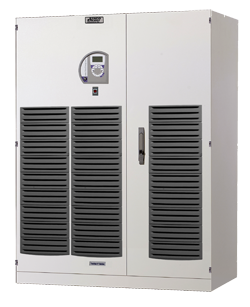 Staco Energy Products Co. introduced their new parallelable TreStar P line of online double-conversion three-phase Uninterruptible Power Supplies (UPS) for critical loads. Up to 8 TreStar P modules can be installed in parallel for redundancy or additional capacity. These new products feature a digital control system to eliminate all overloads, frequency variations, transients, flicker and blackouts in real time. The digital control processes signals 10-times faster than previous analog methods. A host of standard features and available options make the TreStar P an ideal choice to protect sensitive loads like data centers, computer systems, telecommunications systems, assembly lines, and more. The components include a user-friendly front control panel with an easy-to-read LCD panel. An output power factor of .9 is standard, and has a Vector-Controlled IGBT Inverter. An input circuit breaker is provided as well as an internal maintenance bypass. Advanced battery management system reduces the frequency of maintenance and replacement schedules. Models available from 125 kVA to 225 kVA include cabinets with seismic mounting features. TreStar P models are available for applications with input voltage of 208 or 480 Vac and a range of +15 /- 20%. Detailed specifications are available at www.staco-news.com.
PRODUCTION LIBRARIES
For those of you wondering what RAP contributor John Pellegrini has been up to lately, he's pleased to announce the launching of his new venture, Iguana Kitchen –Tasty Audio Treats. "Dedicated to providing greatly needed products to help everyone in broadcasting – especially free-lancers." First product offering is CHILDSPEAK – a collection of over 180 commonly needed phrases and sayings voiced by a five year old (his daughter). All phrases are individually labeled on a data CD in both aif and wav files and can be inserted into any project you need. Special introductory price for RAP readers – only $149.00 for lifetime buyout! See the ad in this issue, or on the RAP website, or go directly to www.iguanakitchen.com for all the details and a demo.
THE MIX
In a UK commercial radio first, Global Radio's Heart fm is expanding its content production service beyond radio to embrace video, online and experiential content. Based at 100.7 Heart fm in Birmingham, this is the first time that the role of audio producer has expanded to take on multi-media production by developing content for the Heart brand, extending programming, sponsorship and promotions activities for advertisers and brand partners into a wide range of media and events. The new role now to be held by Ian Fish, Heart's former head of production in the Midlands region, will create audio, video and event based solutions for clients, embracing the intimacy and localness of radio, the rich content of video and the interactive experience of on-site events. With this innovative approach, Heart fm will provide clients in the West Midlands region with benefit of having a single specialist to work on their creative content across multiple platforms. Commenting on the launch of the role, Ian Fish, Multi-media Producer at Heart fm, says, "Heart always strives to offer unique opportunities to consumers, embracing audio and video content production. What now excites me most, is that this new approach will offer both clients and listeners an enriched experience by delivering additional content including pictures, video clips and vodcasts, which can be delivered via new media platforms such as website, email and downloads." Ian.Fish@ thisisglobal.com.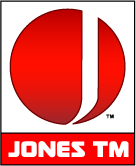 JonesTM™, Inc., owned by Jones Media Group, Ltd., has reached an agreement with Canada's Sound Source Networks, making JonesTM products available in Canada on barter for the first time ever. Dallas-based JonesTM creates, produces and distributes music-based products for broadcast media use. Its product lines include music compilation libraries and services, production music, commercial jingles, radio and TV station imaging packages, morning show prep and comedy services along with numerous on-line imaging products. Sound Source Networks is Canada's leading content service provider to radio. It offers a comprehensive range of targeted programming designed to capture and maintain loyal audiences nationwide. Established in 1988 as Standard Broadcasting's syndication division, Sound Source serves more than 150 affiliates. It has delivered content beyond the traditional radio dial, reaching a new audience of Internet and wireless users. The network also provides a wide array of broadcast services ranging from morning prep material to production libraries and research monitoring software. Programming content covers everything from customized Business Reports, international and domestic countdown shows, entertainment features, lifestyle features and talk shows. www.jonestm.com, www.soundsource .ca.
Premiere Radio Networks has begun offering MicroJams domestically to multiple formats on a barter basis. Created and produced by Dave Kampel, MicroJams is a customized station imaging service providing quick musical elements focused on a station's frequency, calls and moniker. This service is designed to replace radio jingles, flow musically within a play list and follow the station's format stylistically, while creating seamless transitions between songs. www.PremiereRadio.com.
WarpRadio.com Inc. and streaming media advertising company Target Spot, Inc. announced a partnership allowing advertisers to utilize TargetSpot's ad serving technology and marketplace on WarpRadio's nationwide network of 130 radio stations that stream online. TargetSpot's technology allows businesses of all sizes to create, buy and place their own advertising messages within streaming media. Using TargetSpot's system, advertisers can create customized audio, video, banner and text ads with an array of jingles, sound effects and visuals provided by TargetSpot. Clients can also upload their current creative directly into their TargetSpot account. Ads are then targeted to a specific demographic, location and/or station. Campaign costs vary with advertising revenue being shared among TargetSpot and the participating broadcaster.