TECHNOLOGY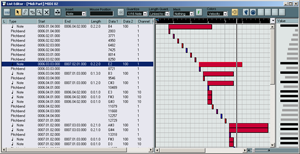 Steinberg Media Technologies has announced the release of a new update to its Nuendo and Cubase digital audio workstations. The 2.2 versions of Nuendo, Cubase SX and Cubase SL offer new remote control features, with Cubase SX and Nuendo also receiving three new VST plug-ins. The update for all three programs is now available as a free internet download to existing owners. The added functionality includes improved support for hardware controllers. New in Cubase SL, Cubase SX and Nuendo 2.2 is support for the Mackie Control Universal Extender units, in addition to the current support for the main Mackie Control unit. Multiple Extender units can be added to a Mackie Control to offer direct access to channels in Cubase SX, Cubase SL and Nuendo. The Generic Remote area of all three applications has also seen an overhaul, with control for a full set of functions now implemented in Cubase SX/SL and Nuendo, including Send effects levels, EQ settings and plug-in parameters. The 2.2 versions of Cubase SX and Nuendo also offer three new VST plug-ins comprising two new virtual synthesizers and one new VST filter effect. www.steinberg.de.

Panasonic recently announced its most feature-rich DIGA(tm) DVD recorder yet: the DMR-E95H. This new addition to the 2004 DIGA line features a 160GB hard drive capable of up to 284 hours of recording time and the ability to record onto DVD-RAM and DVD-R discs, as well. The DMR-E95H features the TV Guide On Screen(r) Electronic Program Guide. This lets users select programs to record with easy-to-understand on-screen guides and prompts up to 8 days without any subscription fee or telephone line connection. The TV Guide On-Screen Electronic Program Guide is new this year to Panasonic's line of DIGA DVD Recorders, and can also be found on the DMR-E85H and the DMR-E65S. The DMR-E95H also features a new Direct Navigator, an on-screen guide that presents content stored on a disc in easy-to-review thumbnails. Pressing the Direct Navigator button will bring up the thumbnails of all the programs on a disc for easy play selection. The DMR-E95H also carries over some of the best PVR features of the DIGA line. Time Slip, Chasing Playback and Simultaneous Record & Play are features available when using either the DMR-E95H's 160GB hard disk drive or a DVD-RAM disc. The 160GB hard drive is the largest yet in a Panasonic DVD recorder, providing up to 36 hours of recording time in "XP," the highest quality recording mode, or up to 284 hours in "EP," or extra-long recording mode. Also, a 4.7GB DVD-RAM or DVD-R disc can hold up to 1 hour in XP mode or 8 hours in EP, and a 9.4GB double-sided DVD-RAM disc can hold up to 2 hours in XP and up to 16 hours in EP mode. All DIGA DVD recorders support recordable DVD-RAM and DVD-R, and will also play back DVD-Video, music CDs, video CDs and CD-R/CD-RW, and MP3 formatted discs. The DMR-E95H also will play back DVD-Audio discs in 2-channels. The DMR-E95H can do more than play back video. Taking an SD memory card from a digital still camera and inserting into the SD card slot on the front of the unit permits showing JPEG files. The PCMCIA card slot allows the consumer to use a variety of memory card formats. www.panasonic.com.
Digidesign announces the availability of the Digidesign 64-bit Expansion Chassis. Designed and built by MAGMA, the Chassis expands the capabilities of Pro Tools|HD Accel systems by compensating for the PCI slot limitations typical of most host computers, giving users access to all the DSP and video power needed for the most demanding music and post production projects. The Digidesign 64-bit Expansion Chassis supports up to seven Digidesign PCI cards: a Pro Tools|HD Core card, and/or HD Accel cards and legacy HD Process cards for additional mixing and processing power. The Chassis makes high track counts in the Pro Tools|HD environment a reality, which was not the case with previous-generation chassis. It also ships with an ample 400-watt power supply and extra cooling. www.digidesign.com.

Digidesign is also now shipping Focusrite's The Liquid Channel, a channel strip that transports classic front-end processing into the digital age. The Liquid Channel is capable of emulating every mic pre and compressor combination, inside a single 192 kHz-compatible 2U device. A brand new digital EQ loosely based on Focusrite's ISA 110 is also available. A USB connection on the rear panel links to Focusrite's LiquidControl software application enabling the archiving of both replicas and surplus user memories, as well as providing remote operation of up to eight Liquid Channel units. The Liquid Channel comes complete with forty classic mic pre replicas and forty classic compressor replicas. The end user can "mix and match" pres, compressors and the EQ section to create customized channel strip configurations in The Liquid Channel's 100 user memories. The Liquid Channel is fully expandable because the USB port also facilitates downloads of additional replicas from a dedicated website: www.ffliquid.com.
Digigram, a leading developer of PC sound cards for high end pro audio applications, has resized its best-selling PCX924v2, PCX22v2, and VX222v2 stereo sound cards to the compact short-length PCI format, which is requested by a growing number of PCs. With a length of only 175 mm (6.875 inches), the boards now fit even in the most compact computers with 5V, 5V+3.3V, or 3.3V PCI busses, as well as computers with PCI-X bus. The new sound cards are fully compatible with existing drivers for the longer versions of PCX924v2, PCX22v2, and VX222v2. The PCX924v2 is a full-duplex stereo sound card for simultaneous and independent record and playback. Embedded DSP handles the audio processing, freeing up the computer's CPU, minimizing latency, and permitting greater system reliability. The PCX924v2 features 24-bit converters, balanced analog and AES/EBU I/Os, an external AES/EBU synchronization input, a headphone jack, as well as WAVE and Digigram np Runtime drivers. A playback-only card, Digigram PCX22v2 offers two analog or digital outputs only. The VX222v2 is a versatile sound card that includes balanced 2/2 analog inputs and outputs with 24-bit converters, as well as a stereo AES/EBU input/output. It can be used with a wide choice of audio applications using Digigram's np Runtime, Microsoft's Wave and DirectSound, Apple's Core Audio, or Steinberg's ASIO. www.digigram.com.
Sennheiser is introducing three new headphone models specifically designed for use in the MI market. Debuting at the 2004 NAMM Summer Session, the EH150, EH250, and EH350 headphones each offer accurate performance and Sennheiser quality at a low price point, aimed at home recordists and DJs. All three models feature semi-circumaural ear cups, which surround the user's ears, while still offering a non-bulky, low profile design and reduced outside noise interference (EH150, EH250). Their efficient performance characteristics allow use with semi-professional recording equipment with low-level, -10dB V unbalanced output signals, as well as low output portable music sources. The EH150 offers a sealed design; 18Hz to 18kHz frequency response; a maximum SPL of 115dB at 1kHz, 1V RMS; and a total harmonic distortion level of just <0.5%. The EH250 also offers a sealed design; a 14Hz to 19kHz frequency response; a maximum SPL of 112dB at 1kHz, 1V RMS; and low total harmonic distortion level of only <0.2%. The EH350 features Sennheiser's trademark OpenAire design; 14kHz to 22kHz frequency response; a maximum SPL of 112dB at 1kHz, 1V RMS; and a total harmonic distortion level of <0.2%. The EH150, EH250, and EH350 feature ten-foot oxygen-free copper cables; have an impedance of 32 ohms; and are priced at $59.95, $99.95, and $139.95, respectively. www.sennheiserusa.com.
PRODUCTION LIBRARIES
Killer Tracks announces The Olympics Collection,next in their series of thematic solutions. CD titles include Strenth & Endurance, The Life of an Athlete, and In the Olympic Tradition. www.killertracks.com.
THE MIX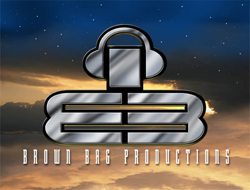 Premiere Radio Networks announced that Jim Bollella, Creative Director of Live 97.1/WKRK Detroit, has joined the company as General Manager of Brown Bag Productions, the award winning production library that is utilized by hundreds of radio and television outlets nationwide. He will report to Larry Morgan, Senior Vice President, Network Programs and Services. Bollella will be based at the new, state-of-the-art studio headquarters in Denver, Colorado, where he will oversee the established Brown Bag Production team of Jeff Brown, Greg Fadick, Sam Levine, Bob Croft and Mark Koenig. "As a long time Brown Bag user, I've been amazed at how the product has evolved," said Bollella. "Joining Brown Bag is like joining the team that wins the Super Bowl every year. I'm walking into a situation where everyone is the best at what they do, and that means the possibilities are endless." Said Larry Morgan, "Jim is a multi-talented, highly skilled manager, who has what it takes to bring the awesome Brown Bag team to the next level as the best production resource in the business." A highly respected imager and production professional with a career spanning nearly 20 years, Bollella has served as Creative Director at 97.1 WKRK/Detroit, at 102.7 WNEW/New York, at KSTP-FM/Minneapolis, at WWMX and WOCT/Baltimore. He holds a B.S and an M.A. from Central Michigan University.
Transamerica Audio Group has changed its name to better reflect its corporate mission and organization. The company is now called TransAudio Group. At the same time, the organizational structure of TransAudio Group has been streamlined into three divisions: TransAudio Broadcast, TransAudio Recording and TransAudio Live. TransAudio Broadcast will serve the needs of broadcast studios and facilities. Product lines include GML, Geoff Daking, Brauner and Soundfield. TransAudio Recording's main emphasis is on the recording studio, with manufacturer brands like AEA, Apex, Daking, Drawmer, Soundelux and ATC. TransAudio Live provides audio tools for large and small venues, as well as for portable use. Manufacturers' brands include Apex, Daking, Drawmer, GML, Mission Pro and Metric Halo. www.transaudiogroup .com.