TECHNOLOGY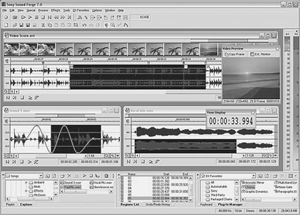 Sony Pictures Digital Networks announced a new version of its Sound Forge(r) software is now available in boxed and downloadable configurations. This is the first new professional software release from Sony Pictures Digital Networks since it purchased all of Sonic Foundry's desktop production software assets in July 2003. Sound Forge 7.0 software includes many new features and enhancements such as: DirectX(r) Plug-in effects automation; automated time-based recording; audio threshold record triggering; VU meters for recording and playback; enhanced Spectrum Analysis tools; White, Pink, and Brown noise generators; Media Explorer Previewing; Project File Creation; and support for 24fps native DV video files. The company Website, www.sony.com/mediasoftware, contains a complete list of the new features found in this 7.0 upgrade. The MSRP for Sound Forge 7.0 software is $499.95. Registered users can upgrade directly from www.sony.com/mediasoftware for only $149.95. www.sony pictures.com.
Harris Corporation recently launched PocketREC, a unique, portable digital recorder for news interviews and editing on the fly. PocketREC's graphical user interface uses Microsoft PocketPC 2002 and PocketPC 2003 (Windows Mobile) Operating Systems environments with standard and commercially available PDAs and accessories. It is lightweight and portable, has professional broadcast quality audio (current recording format up to 16-bit, 48 kHz linear) and editing capabilities, and can transmit files over the Internet. There are currently four modules available for the PocketREC: PocketREC, which can record and playback professional broadcast audio; PocketCUT, which completes simple audio editing functions; PocketManager, to manage multimedia content; and PocketTrans, for the transfer of complete text, audio and images using stand wireless and wired connections. www.broadcast.harris.com.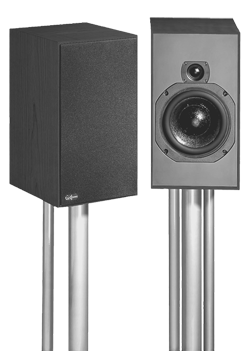 ATC (Acoustic Transducer Company) located in the UK, introduced the SCM12 Pro, a new high-performance, passive, two-way monitoring system. Suitable for amplifiers of 100 to 300 watts per channel output, the SCM12 is designed for nearfield applications and may alternatively be shelf- or stand-mounted. Bass and mid-range frequencies are accurately reproduced by a hand-built driver that comprises a 75mm (three inch) mid-range soft dome mechanically coupled onto a 150mm (six inch) bass cone. An 'over-size' 177mm (seven inch) very high flux, super-linear magnet achieves excellent linearity and low distortion while offering exceptional power handling and dynamic range. The bass cone is treated with a specially formulated damping material that ensures exceptionally low levels of coloration. A 25mm (one inch) soft-domed tweeter with Neodymium magnet provides a smooth and detailed high-frequency response. The compact SCM12, measuring 15.3(H) x 8.6(W) x 10(D) inches, features a sensitivity of 85dB (1W @ 1M) with a maximum continuous SPL of 108dB (@ 1M) across a frequency range of 62 Hz to 20 kHz. Standard finishes include real cherry wood veneer or professional black. Other finishes are available to special order. MSRP: $1,750/pair. www.transaudiogroup.com, www.atc.gb.net.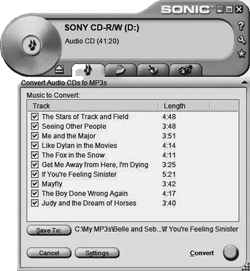 Sonic Solutions released the newest version of RecordNow! disc burning software. RecordNow! 6 allows users to easily burn music, photos and video to CD, as well as create backup archives and exact disc copies of CDs and DVDs. RecordNow! Deluxe 6 includes expanded features for creating photo slideshows and videos on CD complete with Hollywood-style DVD menus and buttons. It also enables users to set backup reminders for archiving important data, and even automate the backup process with an auto-archive function. The file spanning feature makes archiving easier by automatically prompting the user to add another disc, ensuring that all data is fully backed-up. Version 6 of RecordNow! is available in two product options. RecordNow! Deluxe retails at an estimated street price of $49.99 and RecordNow! is available at an estimated street price of $29.99. www.sonic solutions.com.

Geoffrey Daking & Co., manufacturers of high-quality mic preamps, EQs and compressors since 1994, announces the introduction of the FET Compressor II. The FET Compressor II, an updated version of the Daking FET Compressor, features a new internal switch to facilitate active use of the gain makeup pot for console applications and also to fully bypass in line level rig application. The unit embodies all discrete transistor circuitry, transformer-balanced inputs/outputs and Class A amplifiers. Attack times can be set from 250 to 64 milliseconds while the unit's customized Neve 33609 Auto, A-D Compex Auto, and Fairchild 670 #5 and #6 release settings are faithful to their vintage namesakes. Daking is distributed by the Transamerica Audio Group, Las Vegas. www.transaudiogroup.com.
Tascam's new IF-FW/DM FireWire Expansion Card adds 24 inputs and 24 outputs from a computer DAW to Tascam's DM-24 Digital Mixer. For under $3,500 (estimated street price), a studio can add the DM-24 and IF-FW/DM to their DAW system, providing powerful mixing, automation and processing capabilities to virtually any computer recording system through a single FireWire connection. The IF-FW/DM is an expansion card that follows the same design as the ADAT, AES/EBU, TDIF and analog expansion cards for the DM-24. Other features include: 24-channel input and 24-channel output when used with the DM-24; 16-channel input and output when used at 88.1kHz or 96kHz sample rates with the DM-24, adds 8 inputs and 8 outputs when used with the TASCAM SX-1 or SX-1LE, up to two cards can be installed; MIDI Input and Output for use with DAW software; supports ASIO, MME, WDM and Apple Core Audio standards; Mac OS X and Windows XP compatibility; and two IEEE-1394 FireWire jacks. www.tascam .com.
AKG Acoustics debuts its new TriPower Series microphones featuring a freedom of choice—wired or wireless operation with the same microphone. The D 3700M and D 3800M deliver AKG's premium-quality sound thanks to AKG's patented Varimotion™ System which allows the transducer's response to be fine-tuned as the diaphragm is molded. The top-of-the-line C 5900M has excellent articulation, but without the "reach" that can cause audio problems on live stages. The spring steel wire mesh cap with integrated foam screen provides rugged durability and reliable control of wind noise and the mechanical system is very strong and can handle lots of abuse. They also have a new look and feel with ergonomic triangular handles that look modern and feel comfortable to hold. The D 3700M is a dynamic cardioid; the D 3800M is a dynamic supercardioid for use on loud stages and adds a humbucking coil for freedom from electrical interference; the C 5900M is a condenser supercardioid and also features a low-frequency roll-off and -6 dB pads. The important option for the new TriPower Line is the AKG TM 40 UHF plug-in transmitter. The TM 40 connects quickly to the D 3700M, D 3800M and C 5900M allowing each microphone to be switched from wired to wireless in seconds. The TM 40 is compatible with AKG's WMS40 UHF receivers. The list price of the AKG D 3700M is $195.00; the same model with a switch is $210.00. The list price of the AKG D 3800M is $252.00; the switched version is $266.00. The AKG C 5900M has a list price of $398.00. www.akgusa.com.
Telos Systems announces that Zephyr Xport, their POTS + ISDN codec with MPEG AAC-LD and aacPlus coding, has just added G.722 coding. New Version 2.0 software for Zephyr Xport is a free download for Xport users. With Version 2.0, ISDN calls can now be made from one Zephyr Xport to a second Xport, using Low Delay MPEG AAC-LD coding. www.telos.com.
PRODUCTION LIBRARIES
The Earwig Lab announces the release of Christmas v.1.0. The Christmas production music CD contains 15 traditional carols retooled with 60 and 30 second versions – "chilled out grooves, chunky beats, and crystalized atmospheres." Buyout price is $100 US. Visit www.earwiglab.com/christmas to download the demo, or check it out on this month's RAP CD!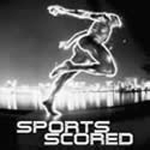 FirstCom Music announces the launch of EVO. "EVO is a totally new concept in music libraries," says Ken Nelson - Vice President/Executive Producer for FirstCom Music. "It's more than just music on CD. EVO is the first music library on enhanced CD that opens up a whole new way for our clients to effortlessly access music online." The initial library will consist of 10 enhanced CDs with QuickTraxSM DVD-ROMs featured on selected volumes. QuickTrax, on DVD-ROM give users numerous sub-mixes in high quality AIF format that can be copied into your production directly. The EVO website offers users downloadable bonus tracks, additional versions not available on the eCD and provides the opportunity for users to give creative input on the library's future releases. Additionally, the EVO website will feature information related to each eCD including composer information, links to related discs and a link to FirstCom's signature search, audition and downloading engine MusiQuick® Online. www.firstcom.com.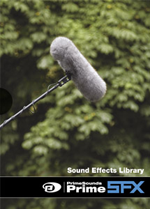 PrimeSounds CD Division has just released parts of PrimeSounds Online Sound Effects Library, Prime SFX, as a 10 CD/1 DVD box set. This box set gives you access to the collection of sounds and backdrops created by pioneer sound effect creators Sound Control, a company involved in numerous motion pictures and television productions. The broad selection of material covers everything from cars to kittens to ricochets to rainstorms. "Some effects were designed with realism and authenticity in mind; others have been beefed up Hollywood style." The Prime SFX Library contains the entire library [CDs 01-10 ] on one DVD-ROM and the ten individual CDs with the following titles: Ambience Outdoors, Ambience Indoors, Cars & Car FX, Transportation/Vehicles, Rain/Thunder/Water/Wind, Weapons/Explosions/Violence, Human/Animals/Sports, Machines/Tools/House, Doors/Phones/Bells, and Special FX/Beeps/Music FX. www.primesounds-cd.com.
THE MIX
RAPster Sean Bell's UK production house NYPD recently picked up another accolade, as their commercial for Pleasure Island Family Theme Park (featured on the July 2003 RAP CD) was "highly commended" in the VOX 2003 radio awards. "Our client was delighted when we took them a framed copy of the award" explains Sean.
♦