Dave Green, Director of Production Services and C.J. Goodearl, Director of Creative Services, Clear Channel, Orlando, FL
You've heard their zany comedy on many RAP Cassettes and CDs. Their work has garnered them a nice collection of RAP Awards over the years, as well as others. And their first commercial comedy CD sold 7000 copies in Orlando alone. They are Dave Green and C.J. Goodearl, the top production dogs at Clear Channel's Orlando cluster of seven stations, which includes WJRR-FM (rock), WFLF-AM (newstalk), WMGF-FM (soft A/C), WQTM-AM (sports), WSHE-FM (oldies), WTKS-FM (talk), and WXXL-FM (CHR). Dave and C.J. oversee production at these seven stations, doing their share of the work and administrating the work of seven other producers in the building. The recent success and popularity of their comedy work urged Dave and C.J. in March of this year to create their own company, friggen Inc., which includes the friggen Comedy Network, friggen Advertising, and friggen Records. And now there's the "friggen" website at www.moefugger.com.
JV: Let's get some background on each of you. Dave, you go first.
Dave: I've been into radio ever since about '78. I was taking radio courses in college and realized it was something I enjoyed, so I went ahead and majored in radio/television here in Florida at FTU at the time. It's now the University of Central Florida. I got a degree and at the same was working at a local AM radio station, WLOS, doing all the things that everybody does when they start out. I was doing graveyard weekend shifts, then became a Promotions Director, and then started doing fill-in work for all the different shifts, and a lot of production. Production was something that really was fun, and I enjoyed being able to control the sound environment. It's like being a director of a little mini-movie. I enjoyed all that, and because I like to do voices and characters, I started doing multiple voice spots. It was all just by trial and error. I watched and learned a lot, although I didn't have any one person teach me things, like a mentor. It would have been nice, but when you pop around to different stations and work with different people, you just kind of become aware of how things are done. That's what I mainly did, and I worked my way from there.
Then I went over to Daytona Beach and worked at an FM that was a hot AC at that time. I did well in middays, became Music Director and Assistant PD, and got a chance to try different sides of the business. After that I went out to Texas and did mornings at a station in Amarillo, and that was my first venture anywhere other than Florida. We did real well. We were #1 in our book, the very first book doing mornings. That was exciting, but then Mother became ill, and I came back to Florida to be around here. And I'm glad I did. I came back to a job with a new station here—seems like I did a lot of new station start-ups. Anyway, I worked at what was called Class FM at the time. This was back in '85. I worked with Bill Gable in mornings and had a lot of fun there. We did real well against Star 101, which at the time was a very hot AC in Orlando. We ended up beating them in the mornings and did well, but for whatever reason, I was let got. So, I came over to Star and they hired me. I worked as Production Director and voice of the station, and gosh, before you know it old Jed's a millionaire….
C.J.: I can see how this is going to read now. It's going to say, "Dave worked a variety of jobs before finally landing."
Dave: I think almost everybody in radio has a similar résumé. It's like at first you take what you can get, and then later on you try to make some intelligent choices, and even when you do, things happen and you end up in different locations. But I guess you chalk it up to the learning experience. Anyway, I've been here a long time at Clear Channel.
JV: When you came on board at Star 101, was that the only station in the facility?
Dave: Yes, it was at first just one station alone, and Capital owned it. Then they later sold it, and the group started changing. That was when Paxton came in and started growing it. We added stations and the next thing I was a part of was when Star changed to WJRR, the rock station. I worked in the mornings doing news and just about everything else you can do, except possibly selling. After that it became Clear Channel, and they needed someone to head up the various production departments and producers of the seven stations we have come to be. And that's what I do. I'm in charge of all the production for all the stations as well as the creative services fellows who work so diligently. And one of my senior creative services guys is C.J.
JV: All right C.J., tell us about your background.
CJ: Ironically, I started out going to the same school that Dave did. In 1992, I was attending the University of Central Florida and worked, of course, at the radio station doing straight ahead jazz and alternative rock shifts. I was also working part-time as their public service guy, and I also did promotions and very crude production. Then I got a job as an intern for what used to be WDIZ at 100.3, which was the heritage rocker. That was my favorite station when I was growing up, so that was a dream come true. Then I started working part-time and did everything I possibly could. I busted my butt and eventually got hired on full-time in 1993 after being there about a year. I was hired full-time as the afternoon show producer. I got to meet a bunch of my heroes and work with them. Then I was producing mornings, and as the station was about to get sold to Paxton, unbeknownst to me because I was green, they fired our afternoon guy and morning guy who I had been producing. And I got the unique opportunity to do mornings by myself with no PD on my favorite radio station for 9 months. Then the new PD came in, left me on mornings, hired his buddy to go with me, his name was Fish, and it was "C.J. and Fish." I did a ton of production and produced comedy, and that's how I really got into the production side.
Fast forward to '96. Paxton buys 'DIZ from Shamrock, and because we were competing with WJRR, which is who we work for now, they absorbed all the staff with the exception of two part-timers. I was doing mornings, and the position that was loosely created was the brand new position of Creative Services Director. Well, the gentleman that used to do that job, Jeff Lawrence, who was a very successful voice-over guy, decided he was going to go back to his beautiful home up in the woods in North Carolina. So, I was basically thrown to the wolves and learned through trial and error.
Eventually, Dave and I ended up doing some comedy together and won some awards from you guys and also from Clear Channel. We have a couple of Gold Addys for some promos and stuff, and in 2000, we put out our first comedy CD.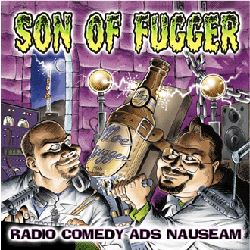 JV: Was this a "charity" CD where proceeds feed a local charity?
C.J.: No, this was a commercial CD. Our GM and Operations Manager actually let two production guys put out a CD commercially. We weren't on the air per se, but our afternoon show and morning show were airing all of our bits and were getting a pretty decent response. So in 2000, we released "Moe Fugger and Other Twisted Radio Comedy." We sold over 7,000 copies here locally without the Internet because we didn't have our website up yet. And probably by the time this goes to press, our second CD, "Son of Fugger: Radio Ads Nauseum," will be out.
So, I've been doing creative services here since about '96, and by the time this issue hits, I'll also be producing the new morning show.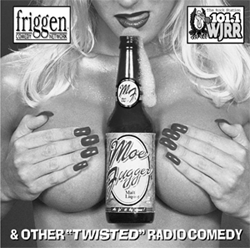 Dave: C.J's been very busy here recently as you might imagine with that change going down, and he'll still remain as Creative Services Director. Our evening guy from the rock station will now help in Creative Services to take some of the load that C.J. used to cover. That way C.J. can be freed up to help with the morning show.
CJ: They obviously enjoy a lot of what we're doing as far as the input with the comedy, and we're excited and having a good time doing it.
JV: Even in today's consolidated world, seven stations is a lot. Tell us a little about the task of organizing production for seven stations.
Dave: I think it goes surprisingly well because a system is in place. I worked hard at getting things coordinated with the traffic folk and the continuity manager. It's important to get the flow of information going in one direction. Training the sales folks is important, as everybody knows. You have to train them to realize that we're here to help them, but if you don't help us help you, you're only going to cause more problems and back flow. That's probably the biggest task, and I guess the studio situation is another one. They want to add on and plug a lot of stations into one facility, but that takes a lot of support studios. And we have a reasonable number of them, yet they're not all identical in what they provide. I've tried real hard to make them have parity in their equipment. We're using some studios for taping off air, and so they'll have a different board than your production rooms and things like that. But we're about ready to redefine our digital workstations very soon and get some new units in. I'm going through that right now, asking people about various candidates and that kind of thing.
JV: How many production studios are there?
Dave: Well if you add every possible place that you can record something with a microphone, you would have to say that we have eight studios, and a possible ninth one is an area that we call our little sports edit workstation. We call it "sports" because the sports people will come around the corner and use it. Basically it's an input station without a microphone that's in the corner of our production department. It has the DGS unit in there and a DSL computer for incoming e-mail MP3 attachments, which have become all the rage. It also has pretty much everything else you need at that one station to load things in—a CD player, cassette, switcher for the satellite, things like that. You have all these sources to load things into our on-air system, which is the Profit System, which we installed not too long ago.
JV: How did that conversion go?
Dave: We've been using it long enough now that we've been through all the trials and tribulations, and things have finally settled down. It's a great system. It really is tweakable, and it does a lot of things. Because it's so complicated, when you put in updates, it's going to sometimes have that domino effect that you have to be ready for. The update may fix the existing problem, but it also might create another. But they usually come back in and stamp those out pretty quickly, so all in all, everybody's pretty happy right now.
JV: What are you using for workstations in the production rooms?
Dave: For four or five years now we've been using Spectral's Prisma with the Producer and Express software packages. They work great really, for what they are. They were ahead of their time in intuitiveness, and I really like them. But they don't have any plug-ins, and they also don't right now have any support because they were sold to Euphonix who decided not to venture and update them. They went another direction on a new platform. So we kind of felt that for the future it might be time to switch to something else that we could grow with.
JV: What are you liking?
Dave: We're liking Pro Tools and possibly Sadie. We'll see. Corporately they're trying to unify that. They're trying to have parity in the studios everywhere, so we'll see what we end up doing there. They also mentioned the Audicy, and so we're kind of checking that out.
JV: How many people does it take to handle all the production there?
Dave: If you include the Creative Services people, there are six of us, and an assistant who helps a little with network things—I'm looking forward to the time when Clear Channel's going to possibly have all the network items in one location, then you can just pick them up on the Profit System. Tony Pettit is our Sr. Production Director, Chris Michaels and Scott Waller are Production Directors, Dan Stone and DJ Hamilton are Creative Services Directors, Mike Roberts is our Brokered Show Production Director, Colin Brady is our Creative Production Assistant, and Marianne Davis is our Network Production Assistant.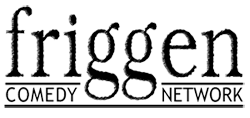 JV: Let's get back to your comedy CDs. Your first one was in 2000. Was this the first thing you two had done commercially in the comedy vein?
Dave: Yeah. And it was exciting just to be able to do something like that. We wanted to do it on our own and were talking about it to our boss, and he suggested involving 'JRR in it and working out a deal. So we did, and we're real pleased with what it did. It gets a lot of support. Some of our bits have been shot around to various friends and other jocks in the nation. They've been playing them and getting a good response too. They're playing them in Canada, Boston, Atlanta, Cleveland, Wisconsin, D.C…. They're all saying, "Hey, great stuff; keep it coming," and that type of thing. So, we're trying to see if it will break out. It would be nice if it would. A lot of people don't even know about Moe and his ilk. We created a website for our stuff at moefugger.com. I'm just learning that website stuff by the way, which is a handful to focus on and learn, but it's also fun. Again, it's another creative outlet. We put some sound bites on line there and people can purchase it there.
C.J.: And there are free downloads.
Dave: Yeah, downloads and samples. And like he said, we have our second CD out, and even though we really liked the first one, we think this is even more solid. We even had the illustrations done by a Mad Magazine artist who's wonderful.
C.J.: Most of it is commercial parodies as well as just some flat out bits.
Dave: Some are meant for air as far as keeping them down in time, and on a few we didn't care about the time. We just figured they're on the CD; the people will enjoy them too.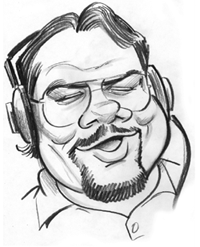 JV: Where did you get the inspiration for your comedy style?
Dave: I was first enamored by the sounds—what you could do with theater of the mind things like Cheech and Chong. I remember hearing their first bit. Somebody played it and I went, what in the world's that? I didn't even care about the drug humor so much as I just loved the left and right stereo, the effects, the voices. So that led me to get really into that, even though I've always been a comedy nut. And Firesign Theater is another example, even though they're a little eclectic, but I still like them.
C.J.: National Lampoon was another source of inspiration.
Dave: Yes, National Lampoon and their audio as well as of course their magazines and Mad Magazine.
C.J.: And Stan Freeberg.
Dave: Yeah, a big one there. And of course all those things start to have an influence on you and they warp you out pretty good. You know, that's our only excuse. We just tell people that we look at the world a little twisted. We don't look at it like you do. But then that's what a lot of people find funny, hearing something from a different perspective.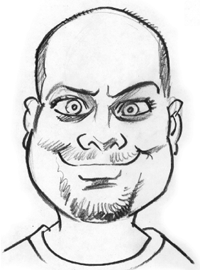 JV: C.J., what are your responsibilities as Creative Services Director?
C.J.: I'm basically in charge of imaging and promos for all seven stations. I have guys that handle specific stations that are really good at it. Dan Stone is incredible. He handles our No. 1 rated Hot Talk station WTKS and is also handling responsibilities as far as simulcasting shows on the Real Radio Network, which is just becoming huge. Skip Presson handles our XL106.7, which is our Top 40 station, and he's amazing. We sort of acquired him in the mix when Clear Channel came in.
Collin Brady handles stuff for our sports station, WQTM. I also handle some sports. A lot of the show producers have really stepped up to get really good at production and putting together some great promos and imaging, stuff that I used to have the time to handle. I handle 100% of the WJRR rock stuff, which is really my baby with the promos and the imaging and all the sweepers. I also do some commercial production if Dave needs help. We'll also freelance on some things here locally. But really, the imaging and the comedy is where my heart is, with Dave and the comedy bits. And now with the morning show, we focus a little more on that. Certainly, that's at least half my job now. I'll get to do some topical stuff along with Dave. We already have some stuff in the can for the first show.
Speaking about topical stuff, what's happening with the terrorist attacks is horrible, but after about a week and a half or two weeks, we started to find a little bit of the humor in it. You have to of course be sensitive to many things, but there is a lot of funny stuff. For example, without giving too much away, we had fun with the food drops. We had a bit where one of the Afghan refugees does a bit as a food critic, like a restaurant critic reviewing the food drops—a lot of absurdity really.
Dave: We also just did "Who Wants to Kill a Terrorist Millionaire" with a Regis type of take-off, and we've been doing a lot of take-offs on the Bud Lite spots calling them Moe Fugger Lites. You may recall the Real American Hero series they did. Ours is the "Real Terrorist Assholes" series. When you hear it, you get the idea. Basically it's very pro American and turns on Osama at the end. It's definitely something that we're enjoying.
JV: That kind of stuff has to break the monotony of the usual daily production grind!
Dave: Yes, what we regularly do around here is the daily grind, but it's good, and I enjoy it, and I feel proud of what my team does. Chris Michaels, Scott Waller, Tony Pettit—these guys are my main Production Directors. They take the brunt of everything. I chip in and help when I'm not doing all these other things and managing, but I've got to say that they're all seasoned professional production copywriters. They go in, not only come up with the great ideas and write the copy and turn things around and assign to other jocks to do production, but they go in there and sit down and produce it and voice it themselves. We turn out quite a bit of stuff. Now, because the ratings are good, there are a lot more national spots to come to us, and that varies the load from time to time throughout the year. But all in all, I couldn't do it without them. I'm real proud of my team.
JV: It must be great working with so many talented production people in the same building.
Dave: It is. We've stayed in the same building all this time. They have gutted this building and re-outfitted it like twice. This last time we set it up so we have a whole hallway of one studio after another. We call it the studio row. I'm sure this is similar to other places, but it's kind of wild to go from one format to the next to the next, and these people come out and everyone's friendly with one another, even if some of them compete to one degree or another. We're all this team, and I'm glad that happens. In a lot of ways you get to work with people you either admired or never knew you'd be admiring one day. You learn a lot from them.
C.J.: You have a ton of voices if you ever need them.
Dave: Yeah, if you need various voices or if you need certain personalities, you can often ask for that and use them. There are a few exceptions where people don't want to use a known talk personality for the sake of integrity, but I think all and all it really widens your ability to do a lot with less, and that's part of the reason they want to consolidate like that.
JV: Give us some tips on producing comedy. What are some basic things one can do to kindle the creative comedy stuff?
Dave: I would say first off, if you have an idea, the best thing I learned is to write backwards. You have your punch line first and then write around that to make it work. As far as coming up with ideas, my best stuff comes to me probably when I'm half asleep or in the shower or driving…
C.J.: …when you're not really thinking about it. I'm sure that's the same for a lot of creative people. Brainstorming is another good tool. I might have a nugget of a concept, I'll take it to Dave, and we sort of envision it like a Hollywood or a television writer's session where one guy will come up with a concept and then they'll sit together and punch it up. We might go through 3 or 4 drafts of a bit before we put it on the air. If it's not really timely, if it's not a real topical bit, we've got as long as we really want to put it together. In fact, a lot of the stuff on both the CDs ended up getting tweaked. We edited out the fat and really came up with the best possible stuff.
Dave: If you're a writer, I think you're going to find it a lot easier to just get the concept down and then re-write, re-write. Now if you're trying to do quick turn-around stuff like C.J.'s going to deal with as he becomes more a part of the morning show and do more current stuff, that's going to dictate the way we work a little bit. In the past, we had the luxury of time since we weren't doing stuff for immediate airing. We were taking things and really polishing them up. We won't have that luxury of time now, but hopefully we've gotten to the point of knowing how things work and how to construct a positive funny thing in a relatively fast manner. But the writing is the key. It's the skeleton that everything else hangs on.
C.J.: It's a lost art, man.
Dave: Yeah, I think it is. You don't see very much good writing out there anymore. I'm not trying to say that we're doing anything totally unique; it's just what we admire from the days gone by when people would actually sit down and really think it out before they did it. A lot of people provide various services, and they seem to be under the gun to turn funny things out. And most of us agree, you may hit now and then, but you're like a shotgun blast—most of it misses. You can fill up the service CD with that stuff, but we don't really see that as our way of doing things.
We see doing a multi-layered thing. We like the fact that a lot of our stuff hits you on multiple levels. There will be word play, irony, puns. There will be character driven stuff that perhaps could be done by other voices, but it wouldn't be anywhere near as funny as the character that you bring to it.
C.J.: And don't be afraid to use other voices. I've had some babies of mine where I might have come up with the concept and written the first draft and had a lot to do with it, but yet my voice doesn't end up on it because I either can't do the desired effect or someone else is just better at it. So don't be afraid to use as many voices as possible.
Dave: And another point about that, if you're working with someone else—which I think you should do probably so they can check and counter balance your work—don't be afraid to give and take. You can argue your point or why you think something is important, but don't be afraid to give and take. Pick your battles because you don't always have the right perspective. Let the other guy have his say, and many times you'll find you're glad you did.
C.J.: Two heads are better than one and sometimes even three or four are better.
JV: Do you guys plan to continue this commercial comedy work?
Dave: We created our own little corporation, Friggen, Inc. We got a little logo and this and that. One of our goals is to develop a show. We'd like to do a comedy show and maybe eventually syndicate it. We'll see what happens. Right now our plate's pretty full with what we're doing.
C.J.: We've also been getting into advertising, doing characters for some TV spots.
Dave: Yes, someone came to us out of the blue, a car dealer. They liked what we did with Moe Fugger, and so they said, "What do you got?" So we came up with Eb and Jeb Dullard. They make me crack up every time we do them. C.J. does the fast talkin' Jeb, and they're both kind of hicks. Then I do a very dull but debonair, dark and handsome Eb, and I don't say anything much more than, "No doubt!" So anything that Jeb says, I just chime in, "No doubt!" And if I do say anything other than that, it doesn't make any sense, and it doesn't add much to the conversation.
C.J.: Those ended up as three television spots over the holidays last year that ran into 2001. We were fully costumed in these 30-second spots, riding around on a lawnmower and doing goofy stuff you never get to do on radio. So that was a neat outlet, and we also did a radio campaign which backed up the TV campaign.
It ended up almost being sort of a pop culture thing. We used to have an IHL hockey team called the Orlando Solar Bears, and when something would happen at the games, they would play Dave's drop saying, "No doubt!" over the whole arena.
Dave: Yeah, it was like Simpson's "doh!" It felt good to kind of break through in a cultural way like that.
It's silly stuff, but it was fun to do. And now we have to start thinking about doing more spots, more regional and local stuff on our own as our partnership grows. And so Friggin' Advertising is born. It's fun. It's fun to do something like this, and we just hope that we'll continue to have the opportunity. We're really enjoying our teamwork.