TECHNOLOGY
Berkley Integrated Audio Software Inc. (BIAS) announces plans to port its Peak™ digital audio editor to BeOS, a broadband multimedia operating system from Be Incorporated. BeOS will afford Peak a number of performance advantages including low-latency, master timecode source, Symmetric Multi Processing, multithreading and a responsive user interface. These benefits of BeOS will enable Peak to process audio virtually in real-time. Since BeOS runs on Intel PCs, Peak will be available for the first time to users with ordinary PCs with Intel or other X86-compatible computers. New versions of Peak and Deck (BIAS' multi-track software) are also available. Peak 2.1 and Deck 2.7 both now support any ASIO-compatible sound card, including the MOTU 2408/1224, Event Layla/Gina/Darla, E-mu APS, Digidesign Pro Tools Project II and Audio Media III, Sonorous STUDI/O, Yamaha DSP Factory, Lexicon Core 2, and RME DIGI Series. Upgrades from Peak 2.0 to 2.1 and Deck 2.6 to 2.7 are free. BIAS also announced a revision of its product line and price structure. The changes in pricing offer users an opportunity to purchase BIAS products at a wide variety of price points. There are three editions of Peak 2.1. The light edition (Peak le), a professional edition (Peak), and the TDM edition. Because many Peak users do not use TDM plug-ins, BIAS has lowered the price for Peak 2.1, and removed support for TDM plug-ins. Peak 2.1 will still support Adobe Premiere and Digidesign Audiosuite plug-ins, as well as all DAE- and ASIO-compatible audio hardware. For those users who do need TDM plug-ins, BIAS has created Peak 2.1–TDM™ Edition, which adds support for TDM plug-ins. The new pricing for each of the three editions of Peak is as follows: Peak le 2.1 ($99), Peak 2.1 ($299), and Peak 2.1 - TDM Edition ($499). (707) 782.1866, fax (707) 782-1874, www.bias-inc.com.
Sonic Foundry and Microsoft have created the first PC jukebox based exclusively on Microsoft Windows Media Audio. Siren, now in beta 3, lets you rip, encode, manage, burn, and transfer files to a portable player. Features in the new, downloadable version include new skins, an integrated web browser, reverb, time compress/expand, and more. Sonic Foundry also announces ACID Hip Hop, the latest in their ACID line, which includes a collection of Hip Hop sounds with ACID version 2.0. (608) 256-3133, fax (608) 256-7300, www.sonicfoundry.com.
Harris Corporation's latest acquisition, Pacific Research & Engineering (PR&E), now Harris Pacific, announces its new Impulse digital on-air and production console. This desktop console, which delivers digital technology at an analog price tag, is a lower-cost partner to Harris Pacific's existing digital line of AirWave Digital and Integrity consoles. Impulse is available in two fully equipped frame sizes with a choice of 12 or 20 input faders plus two standard Telco input positions. Impulse's inputs accept either digital or analog sources and are reconfigurable in the studio from analog to digital and from digital to analog by simply swapping internal input configurator sub-modules. These digital input modules are also available to accommodate popular "semi-pro" digital source equipment via an optical interface. Impulse supplies three stereo program buses, each with digital and analog outputs, two automatic off-line/program Telco mix-minus outputs, a Telco record split feed, and a selectable monaural analog output. Other standard features include four high-performance microphone preamplifiers, each with selectable phantom powering, two remote line selectors, studio monitoring, talkback, a digital clock, and a digital timer. (407) 727-9126, www.harris.com.

HHB announces the release of two new re-writable CD-RW discs. The CDRW74 and CDRW80 feature wide "power margins," ensuring compatibility with a wide range of CD recorders. An advanced Silver-Indium-Antimony-Tellurium phase change recording material delivers more than 1000 erase/record cycles and an archival life in excess of 100 years. The HHB CDRW80 has an actual recording time of 79 minutes and 59 seconds and is the first extended recording time audio CD-RW disc to fully conform with Orange Book specifications. (A new non-rewritable CDR80 disc is also available.)Also new from HHB, two new 3.5-inch Magneto Optical discs. The MO 640BM and MO 640MB DOW (Direct Over Write) recognize the increased adoption of the 3.5-inch MO format as seen on the recent development of the Yamaha D24 24-bit digital audio recorder. The standard 640MB operates at conventional write speeds while the 640MB DOW delivers increased write speeds by enabling new data to be directly over-written in a single pass. (310) 319-1111, fax (310) 319-1311, www.hhb.co.uk.
Tascam has entered into a long-term audio product development agreement with TimeLine, which will result in a line of professional audio products that will carry both the Tascam and TimeLine brand names. One of the first results of this new agreement is the new MX-2424 Digital Hard Disk Recorder. Slated for release during the first quarter of 2000, the new unit is a 24-track, 24-bit random access record/player/editor with a base unit price of $3,999. It comes with a built-in 9GB SCSI hard drive and two channels of AES/EBU and SPDIF digital I/O, routable to any disk channel. The user has a choice of 24 channels of Tascam TDIF, ADAT Optical, or AES/EBU digital I/O. Analog I/O is available with 24 channels of 24-bit, 48/44.1kHz audio and 12 channels of 24-bit, 96kHz audio. The unit is compatible with both Macintosh and PC format disks using industry standard AIFF, Broadcast Wave, and Sound Designer II audio files. For more info on the MX-2424 contact TimeLine Vista at (760) 761-4440 or fax (9760) 761-4449.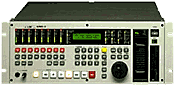 Tascam also announces the release of Version 4.1 software for its MMR-8 and MMP-16 Modular Multitrack Recorder/Player systems. Version 4.1 adds support for playback of files from the Fairlight MFX digital audio workstation, dual SCSI operation, and improvements in biphase and 9-pin serial performance. (323) 726-0303, fax (323) 727-7635, www.tascam.com.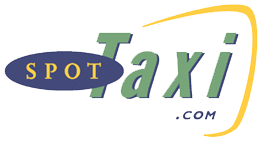 Central Media Incorporated, a Seattle-based company, announced plans to launch SpotTaxi.com, a new radio advertising distribution system, following a first round investment from The Ackerley Group, the Seattle-based media and entertainment company, and a select group of e-business investors. SpotTaxi.com will integrate the organization, management, and distribution of radio advertising by using the Internet to distribute spots. SpotTaxi.com is scheduled to launch nationally in January 2000. (206) 903-3400, fax (206) 903-6400, www.spottaxi.com.
Digidesign announces the release of Pro Tools version 5.0. The new version adds new software editing features for audio post production, expanded OMF file interchange (with the optional DigiTranslator), and support for new hardware options that offer strengthened integration with Avid video. The Grabber Tool now works in time-based, object-based or auto-separate modes, allowing the user to nudge, copy or move non-contiguous regions as a group, or to automatically create new regions by pulling out selected areas. Trimmer Tool options have been expanded, adding time-compression or time-expansion while trimming, and audio scrubbing during trimming. And productivity has been boosted by new F-key shortcuts for switching among editing tools and modes. Assignments have been made to the whole keyboard, turning it into a palette for instant access to all of the most commonly used editing commands, as well as adding single key transport control to the numeric keypad. Pro Tools 5.0 is available as a free upgrade to customers who purchased Pro Tools|24, Pro Tools|24 MIX, or Pro Tools|24 MIXplus systems after April 19, 1999. Pro Tools users who purchased Pro Tools TDM-based systems before April 19, 1999 may purchase the software upgrade for $199 and are advised to contact their local Digidesign office for details. Also new is the 1622 I/O audio interface ($1,595) for Pro Tools. The 1622 I/O offers 16 high-quality adjustable gain inputs and 2 outputs in a single 1U rack unit. It's a great solution for adding synthesizers or external effects units into Pro Tools for recording, processing and mixing. The 16 discrete analog inputs of the 1622 I/O use 1/4" TRS jacks, and employ software-controlled gain for each of the 16 balanced inputs, that allow a user to trim individual inputs to suit differing audio output levels of external gear. The input gain settings for each 1622 I/O that exists in a studio are stored in the unit itself. This allows users to calibrate their gear once and use the Pro Tools mixer to instantly route any piece of connected gear to any Pro Tools track, without the need to recalibrate. Input gain settings are retained even when the unit is power-cycled. (650) 842-7900, fax (650) 842-7999, www.digidesign.com.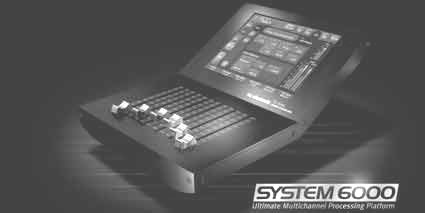 TC Electronic introduces the System 6000 audio processing system. It is targeted specifically towards music, film/post-production, broadcast and mastering applications in surround environments. System 6000 algorithms include VSS™ reverb technology in a newly developed multi-channel version, called VSS-5.1™. VSS-5.1 is a multi-source input to multi-channel output space simulator that incorporates advanced positioning generators and five totally uncorrelated reverb diffused fields. Multi-channel, multi-band Dynamics processing is available for System 6000. Four-band processing of multi-channel audio can be realized; including expander, compressor and final sample accurate Brickwall limiter. Sample rates up to 96kHz are covered. For mono or stereo signals, the famous MD2 algorithm from M5000 has been improved to MD3, incorporating dual mono modes, sample accurate Brickwall limiter and 96kHz operation. Multi-channel pitch change processing is available, as well as classic TC algorithms: Several Reverbs, Chorus, Delay, Phaser, EQ, etc, all capable of 96kHz operation. 100 of the most famous M5000 factory presets are included with System 6000. System 6000 consists of several components and options. The core system includes the Mainframe 6000, Remote CPU 6000 and a remote user interface called the TC ICON. Options include various different software licenses for specific DSP functions, and up to three ADA 24/96, two channel analog I/O cards can be added inside the Mainframe 6000. (805) 373‑1828, www. tcelectronic.com.
MUSIC/SFX LIBRARIES
The Sound Lounge announces the release of BAM!, a new imaging collection featuring over 100 sounds and pre produced beds on CD. The disc is available as a buy-out. Network purchases and market exclusivity are available. For details or a copy of the demo call the Sound Lounge in Australia at +61 (2) 9778-7157 or email This email address is being protected from spambots. You need JavaScript enabled to view it..
THE MIX
Congrats to RAPster Wally Wawro/WFAA-TV, Dallas, TX who picked up two Emmy Awards from the Heartland Regional Chapter of the National Academy of Television Arts and Sciences. The awards were for sound design for WFAA-TV's continuing News 8 Weather promotional campaign.
Vanilla Gorilla Productions, a division of Bill Young Productions, has added 11 new stations to their roster. Signing exclusive imaging deals are: Cuddle 98.1, Kansas City; KCountry 93.7, Ocala/Gainesville; Arrow 102.5, Dothan; KTEX 104.7, Midland/Odessa; Sunny 96.5, San Angelo; Power 96, Faribault; 96.9 The Kow, Joplin; K98, Oxford; Star 95, Salina; WKXL, Concord; and Express 101, Rutland. For more information contact Vanilla Gorilla Productions at 1-800-811-4847 or This email address is being protected from spambots. You need JavaScript enabled to view it..
TourDesign, a full service production and post-production facility in Indianapolis, IN., is expanding, adding to its staff a fifth video editor and a sixth audio VO talent/producer along with 2 non linear video suites, an audio suite, and a third graphics station. TourDesign produces spots for TV and radio, print ads, and is a division of SFX Entertainment. (317) 579-7844.
A call for entries is being issued for the 2000 Summit Creative Awards™. The competition honors creative excellence in communication firms with annual billings of $15 million or less. Entry deadline is January 24, 2000. The Summit Creative Awards recognizes excellence in small and medium size companies including advertising agencies, graphic design firms, video production studios and other allied businesses. (503) 297-9979, www.summitawards.com.
♦