TECHNOLOGY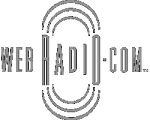 GEO Interactive Media announced that it will launch WebRadio.com, "the world's first plug-in-free Internet broadcasting site." Unlike other web broadcasting sites, WebRadio.com, powered by GEO's patented Emblaze streaming audio technology, is Java-based. This allows users to hear radio webcasts by clicking on the site, eliminating the use of plug-ins. Initially, WebRadio.com will offer live radio broadcast feeds to Internet users 24 hours a day, 7 days a week. The company has already signed deals with 27 stations in the US. Future live and on-demand programming will include concerts, music videos, TV programs, movie trailers, promotions, news, and sports. More info about GEO can be found at www.emblaze.com.
Pure Broadcasting Networks introduces PureCaster, a tool for amateur and corporate broadcasters to broadcast live video and audio to Internet users without the need of a plug-in to play it. PBN PureCaster is an audio, video, screen capture and web server that you can run and stream from your own computer with your own ISP. Priced from $29.99 to $99.99. Free demo at www.purebroadcasting.com. Phone (949) 495-7937, fax (949) 492-0457.
Sonic Solutions announced that its new audio workstation, SonicStudio HD, will include a 48-bit high-resolution data path developed by Dr. James "Andy" Moorer, Chief Scientist and co-founder of Sonic Solutions. Working at 48-bit resolution will enable audio mastering engineers to work with a true -144dB distortion-free digital audio noise floor, achieving unparalleled fidelity and sound quality essential for work with High-Density DVD-Audio. While common 24-bit and 32-bit floating point processors require that digital audio signals be truncated to 24 bits following all DSP operations, thus adding distortion to the signal, 48-bit processing removes this limitation. (415) 893-8000, fax (415) 893-8008, www.sonic.com.
Keogh Software of Dublin, Ireland, announces the shipment of its Radio Management System (RMS), a suite of software designed to manage and automate all the core business processes of radio stations including Traffic/Accounts, News Room, Production, Music Library, and Schedule generation. Features include Music Library Management, Studio Automation, News Room/Text Archiving Service, Digital Audio Archive Management, Multi-User Local Area Network, and remote users over WAN connections, and is fully scaleable for multiple stations and multiple studios. Radio Management System is currently available for Windows NT, and Windows 95/98. +353 (1) 454-8448, www.keogh-software/radio.
EMTEC Pro Media is now delivering the BASF Formatted ADAT Master for 20-bit recorders. BASF Formatted ADAT Masters eliminate the need for real-time formatting of ADAT masters before recording. Both 16- and 20-bit BASF Formatted ADAT Masters are available in 40-minute lengths, and are compatible, respectively, with all ADAT Type 1 16- and 20-bit recorders. (888) 295-5551, www.emtec-usa.com.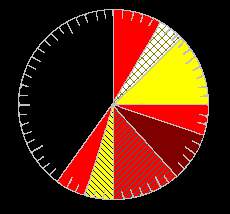 Code Workshop announced the release of HotClock, a Windows program that creates clock-like pie charts that are used by radio/TV professionals. A free trial version is available at www.hotclock.com. It retails for $29.95 and can be purchased electronically from the web site. 609-547-3939, fax 609-546-6929.
Sound Forge 4.5 now supports RealNetworks' G2 file format with the latest update, version 4.5b. If you already own Sound Forge 4.5, you are eligible for a free update at www.sonicfoundry.com. If you have Sound Forge 4.0 (and are a registered user), you can upgrade to 4.5 for $99 (or $249 to upgrade from any other version). (608) 256-3133, fax (608) 256-7300.
TC Electronic is showing the new Intonator ($1,499), a Vocal Intonation Processor that features high-end vocal processing tools including Pitch Correction, De-Essing and a special Adaptive Lo-Cut Filter designed specifically for vocal processing. The product is designed for the professional vocal recording engineer as a tool for reducing tedious engineering time spent on doing vocal re-takes. Based on TC's world-renowned DARC-chip technology, the Intonator preserves the vocalist's personal touch by allowing vibrato, initial intonation, and limited correction individually, all at 96 kHz internal processing and true 24-bit resolution. A unique "Do-not-process-anything-but-this-note" setting can be achieved via an internal custom scale feature. A Pitch Window allows you to specify when a note will be considered out of tune, whereas the Amount control limits the level of Pitch correction added to the audio. TC WORKS is showing Spark, an all new Digital Audio Mastering Editor for Mac OS ($499). Spark represents a new approach to stereo-based audio editing, real-time processing and mastering featuring a unique Browser window, integrating Wave editing, project file management and play list all at once. The Browser View is used to edit a file, or build a play list, the Master View gives you Master Faders with highly accurate PPM level meters, phase correlation meter and built-in dithering and a real-time "FXmachine" with extensive routing capabilities. Up to 4 stereo streams with 5 plug-ins each can be routed and processed simultaneously. SPARK also includes TC Native CL, a VST-compatible single band compressor and limiter plug-in. You get recording and playback of 24-bit/96kHz files with support for AIFF, QuickTime, SoundDesigner (SD2), and WAV files. Editing functions include Markers, Normalize, Change Gain, Reverse, Sample-Rate and Bit Depth Conversion, Fades and Crossfades, and real-time Time Stretch and Pitch Correction. (805) 373-1828, www.tcelectronic.com.
New version 2.0 software is now available for the Ensoniq PARIS workstation. The new software features support for the SMPTE sync card along with ASIO driver support. (831) 438-1921, fax (831) 438-7854, www.emu-ensoniq.com.
Alesis has dropped the price of their M20 Digital Recorder to $4,999. (310) 255-3495, (310) 255-3481, www.alesis .com.
MUSIC/SFX LIBRARIES

AMFM Radio Networks announced that it has acquired Brown Bag Productions. Created in 1976 by managing partners Michael Lee and Robert Lee, the award-winning company provides music and sound for radio and TV on five continents. The terms of the agreement were not disclosed. Both Michael and Robert Lee will join AMFM as Vice Presidents, providing creative, management, and marketing direction. Pleased with the new partnership, Michael Lee commented, "We are thrilled to join AMFM Radio Networks and the Chancellor family. With our just released Smoke library and many new projects on the way, it's an ideal time." (972) 239-6220, fax (972) 239-0220.
sounddogs.com has improved the Audition/Preview function on their site to 8-bit and 8kHz and has added a money back guarantee on all online sound orders. Delivery is also now available on a custom CD. 310-244-7988, fax 310-244-5422, www.sounddogs.com.
THE MIX
Emmis Communications/Indianapolis recently purchased nine SADiE 24*96 digital audio workstations. The systems are being used in the production rooms of five radio stations in the company's new broadcast facility in downtown Indianapolis. WENS Production Director Scott Robinson explains that the nine SADiE units are up and running at WENS, WNAP, WIBC, and WTLC-AM/FM. The new facility houses these five stations and two radio networks, totaling 21 studios. Each FM station has two 24-96 systems—one for each of their production rooms. (516) 784-7865, fax (516) 784-7866, www.sadie.com.
MindSpring Enterprises, a leading national Internet service provider, introduces the "MindSpring Minute," a 60-second daily feature that dishes out the latest news on software, the Internet, and telecommunications issues. The feature will be hosted by Internet journalist and broadcasting pioneer, Lazlow, a ten-year radio veteran who went on-air four years ago with a radio feature about the Internet. With an initial launch in 34 radio markets nationwide, the MindSpring Minute will feature software and hardware reviews, interactive games, highlight hot, new web sites, and will give listeners a daily dose of Internet and technology knowledge in a fun, easy-to-understand format. 888-MSPRING, www.MindSpring.net or www.jsc radio.com for Jarad Syndication.
PlayMedia Systems, Inc. (www.playmediasystems.com), a leading MP3 Internet music technology firm, has filed a federal copyright lawsuit in U.S. District Court in Los Angeles, seeking over $20 million in damages and a permanent injunction against Nullsoft, Inc., maker of the popular "WinAmp" MP3 player. PlayMedia Systems, Inc. alleges that the code for AMP was written by PlayMedia principal Tomislav Uzelac and thereafter copied to create WinAmp as a derivative work. Nullsoft attempted to obtain a license to use AMP in its software early last year, the suit alleges, but an agreement was not reached. Nullsoft then represented that WinAmp "no longer uses any portion of the AMP code that may be proprietary to Tomislav Uzelac," the suit alleges. PlayMedia's lawsuit alleges that Nullsoft's representation was false, and that the defendants have continued to use the AMP code in WinAmp and other derivative works in violation of U.S. copyright law.
Vanilla Gorilla Productions, Houston, Texas, is pleased to announce the addition of Rich Witt, Creative Services Director at WDRV/Pittsburgh, to the Radio Services division. "Rich brings a 'Variety' of talent and skill to Vanilla Gorilla and Bill Young Productions" says Vanilla Gorilla General Manager Randall Horvath, "His production technique and ability to think beyond the ordinary is a valuable and welcomed addition to the VGP staff."
Dick Broadcasting/Knoxville, Tennessee has been named the winner of nine 1999 Addy Awards by the Knoxville Advertising Federation. Eric Bohlen, Creative Services Director, received two Gold Addy Awards, one Silver Addy, and three Bronze awards. Matt Anthony, Production Director, was awarded one Gold Addy and two Silver Addy Awards. Dick Broadcasting/Knoxville was also the winner of three 1998 Communicator Awards for Outstanding Radio Production this past December. The group won the 1998 Award of Distinction and two 1998 Crystal Awards of Excellence in the commercial production category. The commercials were written and produced by Eric Bohlen and Angie Wilson. Way to go! Dick Broadcasting also announces the addition of Larry James to the production department for WIVK-FM, WNOX-AM/FM, WOKI-FM, and WXVO-FM, Knoxville. James comes to Knoxville from Susquehanna in Dallas, Texas where he served as the Production Director for KPLX-FM/KLIF-AM for the past seven years. Production Director Matt Anthony has resigned to return to his hometown of Canton, Ohio.
NAB99 hits Las Vegas April 17-22. Sessions and workshops include Getting The Most Out Of Creative People (Randy Lane/The Randy Lane Company), World Class Radio Creative That Sells (Judy Carlough/RAB), Does Your Production Sell Your Station's Image? (Don Elliot/KFI), and Digital Radio Production (Tom McGinley/WPGC/WARW). (202) 429-4194, fax (202) 775-2146, www.nab.org/conventions/.
Radio Disney won a Silver Angel Award for Best Radio Sponsored Production of the Year. The program, Hometown Heroes, honors outstanding children who have contributed to making their cities a better place to live. www.disney.com.
LLH Technology Publishing announced that all of their technical books can be downloaded from their Internet site, llh-publishing.com. Using the Adobe Acrobat PDF format, the new e-books are formatted identically to their print versions. (540) 567-2000, fax (540) 567-2539.
♦