EQUIPMENT NEWS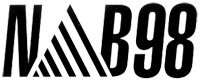 NAB98 in Las Vegas broke records again topping previous numbers for attendance as well as exhibitor and exhibit space numbers. Over 104,000 people attended the convention to visit exhibits from 1,307 companies occupying 829,731 square feet of exhibit space. There was plenty to see. HDTV looks fantastic, the Internet is definitely here to stay, and the selection of production toys for your wish list never looked better.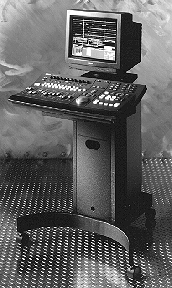 Orban takes their Audicy workstation to the next level by offering a new Networking upgrade kit. The upgrade allows connecting the Audicy to an existing network at your station (Windows 95, NT, or Novell based), or you can create a new network for all Audicy units in your facility, enabling each of them to access the same material from a central server. Networking Audicy to a PC server permits accessing all the resources of that server, including CD drives, external drives, on-air delivery systems, Internet Wave files, and any other files on the server. (510) 351-3500, fax (510) 351-0500, www.orban.com.
360 Systems announced the release of the upgraded Instant Replay 2.0. The popular digital recorder/player offers instant access to 1000 audio cuts using ten banks of 50 "hot keys." New to version 2.0 is the ability to store audio on an optional Zip drive connected to the unit's expansion port. Using the Instant Replay's Dolby AC-2 compression algorithm, a single Zip disk can hold over 46 minutes of audio. The unit also got a new face with easier to read numbers and letters on the keys. (818) 991-0360, fax (818) 991-1360, www.360systems.com.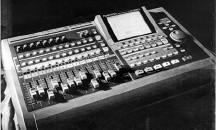 Roland Corporation is back in the DAW wars in a big way with the new VS-1680 Digital Studio Workstation. The VS-1680 offers 16 tracks of digital recording and editing, four stereo FX processors, a large backlit display, and 26 channels of automated digital mixing in a dedicated, easy-to-operate system. Up to eight tracks of audio can be recorded simultaneously with a total of 256 tracks per project. Any 16 tracks can be selected for simultaneous playback. An internal 2.1GB hard drive provides over 800 track minutes of record time at a 44.1kHz sample rate. The extensive I/O structure includes two balanced XLR mike inputs with switchable phantom power, six balanced 1/4" (TRS) inputs, one stereo digital input (SPDIF or optical), eight analog outputs, two stereo digital outputs (SPDIF and optical), and a stereo headphone output. Optional VS8F-2 Effect Cards add four independent stereo or eight mono multi-effects processors, each containing over 200 different effect presets. Other features include full editing tools, Time Compression, Time Stretch, 999 levels of Undo, on-screen waveform editing, and more. All this for a respectable $3,195 list. Effects cards retail for $395. Yes, it has been added to the Must Test Drive list! (213) 685.5141, fax (213) 722-9233, www.rolandus.com.
Digidesign released Pro Tools Version 4.1.1 software. The free upgrade supports Pro Tools|24 system expansion with optional second d24 and DSP Farm cards, a configuration that delivers up to 64 tracks of recording and playback depending on hardware configuration. Digidesign also announces the release of a new entry-level multi-channel audio interface for Pro Tools. The 882|20 I/O builds on the original 882 I/O by adding 20-bit A/D and D/A converters ($1,195). Also new is the ADAT Bridge I/O, a completely redesigned ADAT interface for Pro Tools ($1,195). QDesign MPEG PRO is new stereo compression software for Pro Tools. The AudioSuite Plug-In offers state-of-the-art MPEG encoding and decoding within Pro Tools and without the need for MPEG hardware. (650) 842-7900, fax (650) 842-7999, www.digidesign.com.

Fidelipac introduced a new digital "cart" machine. The Dynamax DCR-10 replaces the original DCR-1000 and can be used with HD 2-meg floppy disks, 100-meg Zip disks, or 640-meg Magneto Optical drives. By adding a PC keyboard, every DCR-10 becomes a record unit. The unit comes standard with a 2-meg HD floppy drive for $2,415. Compressed and uncompressed recording formats are available. A digital I/O option adds AES/EBU. Look for a Test Drive very soon! The company also showed their new BA1230 Digital Broadcast Console, a 12-fader, 30-input on-air console with a base price of $14,000. (215) 464-2000, fax (215) 464-1234, www.fidelipac.com.
Otari was on hand with the new RADAR II, an upgraded version of the original RADAR featuring 24-track recording, 48kHz sampling, 24-bit A/D and D/A converters, 24-track digital I/O, a 48-track remote with removable meter bridge, a removable 9GB hard drive, and more. Also new is the CDR-18 Compact Disc Recorder. Features include an on-board sampling rate converter for automatically recording signals input at 32kHz and 48kHz. (800) 877-0577, www.otari.com.
Symetrix debuted a new DA. The 581E Distribution Amplifier is a 4-input, 16-output amp in which each 1-input/4-output module operates independently of the others ($549). (425) 787-3222, fax (425) 787-3211, www.symetrixaudio.com.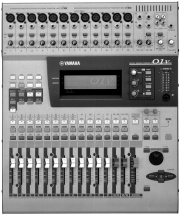 Yamaha had a couple of new toys. The MD8 Multitrack MD Recorder breaks the MiniDisc 4-track barrier to provide 8-track recording on a Data MiniDisc. You get up to eight tracks of simultaneous recording with 20-20kHz frequency response, basic MD editing functions, track bouncing, an 8-channel mixer with 3-band EQ, 2 Aux sends, balanced XLR inputs (with phantom power), phone-type jacks and insert I/O jacks on channels 1/2, unbalanced phone-type input jacks on channels 3-8, plus direct track outs, stereo outs, monitor outs, 2-track inputs, and more. All for under a grand, though one of the reps assured us this unit was not designed for the professional studio but more for the musician making demos at home. (We've worked on less, right?) If you were one of the first on your block to own a digital console and went out and bought Yamaha's ProMix 01, they've upgraded it. The new 01v Digital Mixing Console has the same basic appearance (aside from its new silver color) but adds several new features. Main features include 24 input channels, including 16 built-in analog inputs (with +48V phantom powering on 12 channels), plus 8 optional digital inputs (ADAT, TASCAM, AES/EBU formats available), 4 freely assignable analog outputs, plus expansion options for 4 additional analog outputs, or 8 assignable digital outputs, digital I/O expansion slot for optional multitrack recorder interface card (ADAT, TASCAM, AES/EBU format options), plus other card options. There are a total 120 bands of EQ—all processed with 44-bit precision—including 4-band parametric equalization on all main input and output mixing channels, and 2-band EQ on secondary input channels, plus an EQ library with 40 preset programs and 40 user programs. There are 2 internal stereo multi-effects processors with the same DSP as the Yamaha ProR3 and REV500, and an effects library with 42 preset programs and 57 user programs, input delays of up to 250ms and output delays of up to 300ms, plus 22 dynamics processors permitting individual dynamics processing on every channel. The TO HOST port permits direct connection to a personal computer, as well as to another 01V for double the mixing power. The price remains the same as the original at $2,000 with deliveries expected this month. Contact your nearest Yamaha dealer for info or visit their Web site at www.yamaha.co.jp/product/proaudio/homeenglish.
TC Electronic announced a strategic alliance with Yamaha and the new TC UnitY, the first effects plug-in card for the Yamaha 02R console. The card is sensed automatically when plugged into an O2R running software version 2.05 or higher, enabling access to all of the preset and editing screens designed specifically for the TC UnitY which comes loaded with a large number of award-winning reverbs and other TC-effects such as Chorus, Pitcher, Delay, Phaser, and more. $1,495 with digital I/O, $1,195 without. Also new from TC is the Gold Channel, a 2-channel digitally enhanced microphone preamplifier/processor, featuring high resolution 24-bit A/D conversion with 96kHz equalization and dynamics processing. You get an expander/gate, compressor/limiter, equalizer and additional processing tools. AES/EBU, Tos Link SPDIF, ADAT, I/Os are all provided, in addition to standard mic and line inputs and Word Clock in. The Gold Channel features 200 user preset memory locations for instant recall of custom configurations. Shipments are expected this spring with a list price of $2,495. (805) 373-1828, fax (805) 379-2648, www.tcelectronic.com.
Alesis brought their new effects processor to NAB98. The Q20 20-bit Master Effects Processor features ADAT and S/PDIF digital interfaces, XLR and 1/4" connections, an internal power supply, and up to eight programmable effects at once. Choose between more than fifty different effects types for each of the eight available blocks, including hall, room and plate reverb, graphic and parametric EQ, flanging, chorus, pitch shifting, delay, rotary speaker simulation, overdrive, auto-panning with Doppler effect, stereo sampling and many more. (310) 255-3400, fax (310) 255-3401, www.alesis.com.

Denon showed their new DMD-1300P Professional MD Recorder. Features include a sampling rate converter that detects 44.1kHz, 32kHz, and 48kHz sampling rates, standard MD editing functions, 25-track program play, and more for $799. (973) 575-7810, fax (973) 808-1608, www.denon.com.
Henry Engineering offered the Portamatch, a battery operated version of the popular MatchBox level and impedance interface. Also new from Henry, Audio OnLine, a system for providing audio information via regular phone lines such as "listener information lines." Audio OnLine consists of a special modem and software that operates in a standard DOS computer. Windows, mouse, sound cards are not needed, just a 386 or 486 with a 40MB hard drive, a floppy drive, and a monitor. Sounds like a good way to put that door stop to use! (818) 355-3656, fax (818) 355-0077.
Independent Audio, in conjunction with Sonifex Ltd. of the UK, launched the Sonifex Courier V1.0 Software. Courier is a compact, battery powered digital audio recorder designed for in-the-field applications and digital news gathering. Using industry standard PCMCIA hard disks (PC cards) to store high quality digital audio, Courier is able to operate in severe environmental conditions. The PC cards can be changed very quickly and are capable of storing between 11 minutes and 18 hours of audio. Recordings can be made either uncompressed (.wav) or with MPEG layer II compression (broadcast wave format .wav or .mp2). The Courier uses standard Camcorder batteries and features graphical, non-destructive scrub-wheel editing, with "back to studio" transmission via built-in ISDN communications, standard phone lines, or mobile phones. (207) 773-2424, fax (207) 773-2422, www.sonifex.co.uk.
Digigram introduced a new line of PCXnp Multi-channel Cards. The PCX440np is a two stereo or four mono analog balanced channel record/playback PC sound card for the PCI bus. The PCX821np is an all digital record/playback PC card for the PCI bus with four balanced stereo AES/EBU outputs and one digital AES/EBU input. The PCX820np features four balanced analog stereo or eight mono outputs, one stereo analog balanced input, and one digital stereo AES input. The PCX801np is an all digital playback only card with four stereo AES/EBU outputs, and the PCX800np is also a playback only card with four balanced analog stereo or eight mono outs. (703) 875-9100, fax (703) 875-9161, www.digigram.com.
Broadcast Electronics announces alpha testing on Version 6.6 software for the AudioVAULT. New features include an advanced AVAir audio preview deck, inventory speed searches and quick sorts, enhanced cart building, MIDI remote controls, tight integration with news and copy, and support for a new record/play daughtercard. Architectural enhancements include support of the Windows NT platform and employment of TCP/IP Network Protocol. Also, the AVExplorer module will make AudioVAULT Wide Area Network (WAN) compatible. (217) 224-9600, fax (217) 224-9607, www.bdcast.com.
MUSIC/SFX LIBRARIES
Network Music unveiled the Trackfinder PEL CD-ROM Catalog designed to make finding production elements a breeze. Search for elements using more than 60 descriptive words then audition any of the 2000 elements found in Shockwave, Brainstorm, Spike, Glide, and the Spike & Glide Comedy Pack libraries. The search can be customized to include only CDs in your collection. The catalog is available for both Windows and Macintosh platforms. And look for a new imaging library from Network very soon—Shockwave II perhaps? (800) 854-2075, www.networkmusic.com.

Who Did That Music Library? Introduced the "The Who Did That Music Library? Collection" which highlights the companies new production music and sound design catalogs, Gravity and Revolucion, in addition to housing the growing Who Did That Music Library? and the production elements package, Mindbenders. "If you need a library track with a Prodigy, U2, Pulp Fiction, Nine Inch Nails, or Crystal Method influenced vibe," give the Gravity demo a listen. Revolucion dishes up a Latin groove with over 300 tracks that "blend a touch of traditional Latin roots with an aggressive new sound that is just emerging in club scenes…." (310) 442-1440, fax (310) 442-1448, www.thatmusic.com.
The Music Bakery announces the release of their latest CD. New categories of music include Acoustic Underscores, Classic Westerns, Bleeding Edge Concepts, and Corporate Promotions. (800) 229-0313, www.musicbakery.com.
THE MIX
PG Productions launches onto the marketplace this month offering radio stations a variety of production services including stationality packages, voice-over talent, customized jingle packages, comedy packages, and entertainment reports. The latter two will be available on a barter basis. Headed by Pete Gustin, PG Productions consists of seven main voice talents as well as dozens of comedy voices and a wealth of Boston area bands who will provide the jingle packages. Voice-over talent includes Dana Hersey, Mark Parenteau, Stella Mars, Patti Foxx, Bill Smith, Pete Gustin, and Kim Collins, as well as celebrity voice impersonator and comedian, Gary Leavitt. Look for the PG Productions demo CD in this month's issue of Radio And Production! (888) 881-7772.
National voice-over talents and voice coaches Hugh Lampman, Bettye Pierce Zoller, Bob Magruder, Jerry Houston, and Larry Woods, along with input from other greats including Dick Orkin, have put together an audio book called CommercialSpeak! The 2-hour/2-cassette package includes voicings by radio and TV pros, interviews with top commercial producers, leading broadcast agents, experienced voice coaches, copywriters, producers, casting directors, advertising agency executives, and more. CommercialSpeak! is available in bookstores and libraries nationwide, through distributors and wholesalers, and direct from the publisher, ZWL Publishing in Dallas, Texas. (214) 638-8255, fax (214) 631-1476.
Announcing, the latest production from Craig Rogers! It's the sweetest thing you've ever heard! Fully digital (10), one input, two outputs, always "pampered." Audio output preset at "11" from the factory. Takes feed from motherboard 7-8 times daily (can also be fed by DAD via plug-in…just ask for the formula). It's compact, just 8 lbs. 5 oz. and 20 1/4-inches long. You can't help but love it! Anna Rae Ruegsegger, born at 2:57 p.m. Thursday, March 19, 1998 to parents Craig Rogers and wife Barb Ruegsegger. Congratulations to both lucky parents!
Bruce Goldberg announces the creation of Home Run Radio, a co-venture with Howard Schwartz Recording, an independent broadcast audio production facility in New York. After years with Premiere, ABC, and Sony Worldwide Radio Networks, Home Run Radio is offering Mr. Goldberg's services to radio for short form programming, station imaging, promotional and musical specials, and TV program content conversions to radio. (212) 687-4180, (212) 697-0536.
♦