Page 1 of 4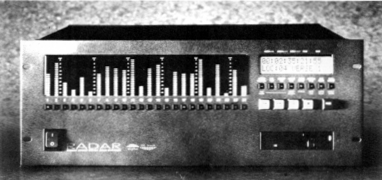 by Jerry Vigil
Just when you thought it was safe to buy that digital workstation you decided upon after months of shopping, Otari introduces the RADAR, Random Access Digital Audio Recorder. Here's a machine that will appeal to many, both in the radio production studio and in other recording facilities, no matter how big or small.
This disk-based system can be configured as an 8, 16, or 24-track recorder. There are twenty-four separate analog inputs and outputs on the rear panel. This makes the unit attractive for recording live music because up to twenty-four tracks can be recorded simultaneously. An advantage this type of layout has for radio production is that the RADAR can slip into your current analog multi-track configuration quite easily, and the user doesn't have to get familiar with a new "computer" type of interface to handle the usual tasks of mixing, EQ-ing, panning, and level control. All these things are handled externally and independent of the RADAR.
The main component of the system is the four rack-space unit which houses all the electronics including internal disk drives and I/O cards. The attractive front panel provides twenty-four LED meters with track arming buttons below each LED meter. A red LED on each track arming button indicates track status. To the right is a 2-line LCD display. Below it are several buttons that access various functions of the RADAR. Below these buttons is a set of standard transport buttons, and below the transport controls is a 3.5-inch floppy drive used for upgrading the system software. A power on/off switch at the bottom left completes the front panel. The majority of the RADAR's functions can be accessed using the front panel controls, but to use all of the unit's editing capabilities and scrub wheel, the RE-8 remote control is necessary. Rather than detail using the RADAR from the front panel, this review will deal with operation from the RE-8 only. In fact, especially for the fast pace of radio production, the optional RE-8 is a must.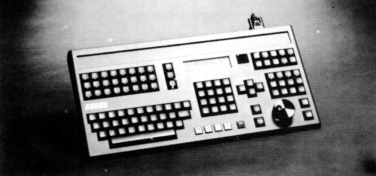 After what was a much too easy installation, I was quite surprised to find that I could arm tracks, record, and perform some basic edits using the RE-8 without even a glance at the manual. The RE-8 is a light-weight dedicated control panel not much bigger than a standard computer keyboard. At the top left are twenty-four track arming buttons, each with a built-in LED to indicate record-ready status. To the right of these buttons are three more track function buttons. The Record Safe button disables track arming. The Track Solo button enables listening to individual or multiple tracks while muting the others. The Auto Input button engages the unit's automatic monitoring function so that inputs are monitored when recording, and playback otherwise.