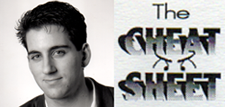 "The background is subordinate to the fable" -- David Gerrold, a Star Trek script-writer.
Did you ever watch and wonder 'how come members of the bridge crew shake in their seats from enemy torpedoes despite the fact that shock waves would not carry past a spaceship's artificial-gravity field?' Ohhh...it's a show. Not reality.
Then how come two of the world's newest techno-toys, DCC and MD, are being promoted as competitive digital formats for 1993? Ponder this: two highly priced systems overwhelming world markets in the midst of a recession. Could the economy of 1993 be a 'subordinate to the fable'?
Philips thinks so. In the new year we can expect to see a wide variety of DCC consumer related applications.
WHAT'S NEW IN '93
Philips: In September of 1992, I introduced the DCC 900. The first in (what we will soon see is) a series. Just look at all the goodies for '93!
* DCC series 600 - new vertical tray configuration model.
* DCC series 300 - mid-size deck for shelf system models.
* DCC series 130 - (play-only) headphone stereo.
* DCC series 170 - (play/record) headphone stereo.
* DCC series 800 - in dash car stereo models.
* DCC series 280 - boom-box.
Also, expect companies such as JVC, Pioneer, and possibly Technics to take the DCC idea in their own individual directions.
So, what else can we expect in 1993? How about...
AMAX Radio: The FCC could approve legislation in '93 mandating AMAX as the standard for AM stereo receivers. AMAX is a standard that was approved in 1991 by the National Radio Systems Committee to get receivers to produce better AM radios. Could this be the door AM radio has been waiting for? A future full of performance enhancements?
Only recently, the standard was voluntarily implemented by receiver manufacturers who have attempted to send a message (the need to meet minimum quality standards therefore making it possible for improved performance in the stereo mode). Keep your fingers crossed!!
This just in!
Arbitron's new PEOPLE METER: Arbitron Company, the dominant provider of radio station ratings in the U.S., has announced its plan to develop and deploy the first fully passive people meter system. The new "pocket people meter" is designed to measure automatically both television and radio stations. The system will be researched, designed and implemented by many, including 1) the BBM Bureau of Measurement, a Canadian industry cooperative television and radio ratings service based in Toronto, and 2) AGB McNair, the Australian television and radio ratings service based in Sydney.
The system, which Arbitron hopes to use by the end of 1994, would be based on a unique identifying code that would be 'inaudibly' embedded in the soundtracks of programs (as long as the industries agree to code all the programs). It is then detected by a pocket-sized people meter receiver/storage device worn by the participants in the sample.
The advantages are outstanding: 1) an accurate measuring of all in- and out-of-home listening; 2) an elimination of the need for survey participants to do anything except carry the device; and 3) a lower cost in comparison to what is currently in use. You can expect to hear much more on its development later in the year.
On a final note, a very special thank you is in order to all the Cheat Sheet contributors this past year. You know who you are! Thanks for all the juicy tidbits! Happy New Year!!
♦