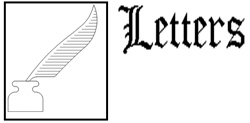 Greetings again! It's always a good start to my week to find RAP in my mail slot! Our whole creative department always dissects "The Cassette" as soon as it arrives -- what a great source of ideas. It's great to get an "outside" perspective on what we do.
About the April issue: kudos to Tim Jackson. I could imagine doing that on my 8-track, but to do it by bouncing 2-tracks and still end up sounding professional was a real sharp piece of work. Again, nice job! I also got a kick out of his idea of using the SPX-90's input trigger. I hadn't used it before, but I've already used it a couple of times this week.
I've also got one more SPX-90 patch for you using program #24. It makes a great computer voice if you EQ your mike to crank up the mids and take out the lows (telephone like):
PITCH - +1
FINE - -100
DELAY - 0.1ms
FB GAIN - 40%

Craig Jackman, Production Director
CHEZ 106-FM, Ottawa, Ontario, Canada
---
Thank you very much for your recent letter welcoming me to the family of R.A.P. readers and listeners. I am very excited that there is finally a magazine just for production people like myself.
I wanted to let you know that indeed we do have some award-winning talent at our stations. Mark Anthony recently won an Addy Award for his production of a spot for a local gas company. Mark is our morning man on MIX96. Also, Steve "The Cooker" Koch won a Certificate of Excellence for his production of a spot for a local fast-food place. Cooker is our afternoon drive guy on WKTY.
I look forward to your next R.A.P.. Last month's was wonderful. I am originally from Minneapolis and am familiar with Scot Combs. The interview was both fun and interesting. If the last issue was any indication of your magazine as a whole, it will be a valuable addition to my department.
Howard L. Joseph, Production Director
WKTY-AM/WSPL-FM, La Crosse, WI
---
I have been a subscriber to R.A.P. for about three months now. The information contained within the pages of Radio And Production have been of great value.
We don't have a splice finder in our production facility, but we do have the Yamaha SPX-900. We all know that it can do tremendous things. Our problem is having the time to fool around with it.
The point: Articles such as this month's (April) Tips & Techniques on the SPX-90 are excellent. It provides a base to work from other than the factory settings. I hope to see more tips soon, and hopefully, I too will soon contribute to the network. Perhaps a monthly pull-out flyer with the tips of the month might be a suggestion.
Keep up the great work!
John Anthony, Production Director
WAVW/WAXE, Vero Beach, FL
Dear John,
Thanks for the kind words. It's good to know the SPX-90 patches proved useful to you. You'll be happy to know there are more in this month's issue. While the SPX-90 is the most popular box in radio production, we'd like to encourage everyone to submit patches for some of the other popular boxes including the SPX-900 and SPX-1000 from Yamaha as well as Eventide's H3000, the Alesis boxes and the ART boxes.
Regarding a pull-out flyer with tips, if we get so many patches sent in on a regular basis, we'll do it! Thanks for the input!
---
Keep up the great work! It was great to read those letters about your response to the guy who didn't think RAP was for him. In the same issue, the tips from Brian Battles on producing great radio commercials was super! It's nice to know that I'm not the only one with a 2-track recorder fed into a mono board with no "toys," and I too have to use those "unorthodox" tricks to get special effects. Thanks a bunch!
Mike Johnson, Production Director
KADR/KCTN, Elkader, IA
Dear Mike,
Thanks for your comments. It's good to hear from the small markets. While we tend to get a little too much into high dollar, major market studio stuff from time to time, we do try to address those in the small and medium markets as well. After all, you are the majority! Keep up the good work and stay in touch!
♦