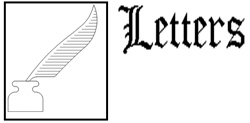 I won a year's subscription to Radio And Production last year at a Dan O'Day Personality Plus seminar. Other attendees won such fabulous prizes as premier Radio Slinkies and Pirate Radio airchecks, but I scored big! I've thoroughly enjoyed my subscription so far and look forward each month to "The Cassette!"
I couldn't take my eyes off the January edition of Radio And Production until I'd read it cover to cover. Your R.A.P. interview with Ron Shapiro from KIIS was exciting, yet depressing! Depressing only because of the ideal radio atmosphere in which Ron is able to create, and exciting because of the ideal radio atmosphere in which Ron is able to create! You know what I mean? I think ya do!!!
Knowing that big market pros like Ron Shapiro read R.A.P. and listen to "The Cassette" motivates me to do the best production possible in hopes of being heard by the "in crowd!" If I only had an 8-track, and a recent production library, and a post fifties effects library, and a... etc.. Yeah, this is a SMALL market, but I get by with what I have. So look out Ron; your facilities sound like just what I've been looking for!!!
All kidding aside, I really enjoy this subscription and have learned a lot from hearing and reading what others in the business are doing. Keep up the good work and sign me up again, even though I'll have to pay this time!
Andrew Fuller
WKCT/WDNS, Bowling Green, KY
---
...I have enjoyed my Cassettes so far. It's interesting to hear what the Big Boys are doing, and it's especially nice to hear that the Big Boys are all as good as I thought. Gives me a better feeling about myself to hear some really bad production from a major market, though. Of course, hearing some killer good production serves as an inspiration.
Also, I don't know if you've ever run any tips about it, but I know that in many stations today, the Yamaha SPX-90 or the newer SPX-1000 are practically standard equipment. I'm sure many people have come up with tricks they can do with the SPX that others may not know. I think it would be a very informative column. Thanks and keep up the good work.
Tim Forrest, Production Director
92FM/WYNU-FM, Jackson, TN
Dear Tim,
Great idea! Our records show that the Yamaha SPX-90 is found in more production rooms than any other effects box. Let's officially ask for anyone using the SPX line of processors to submit some patches they've discovered. We'll share them with everyone else!
♦