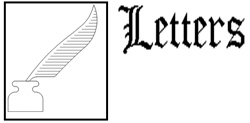 A comment about the Radio And Production Awards: Great idea! I have produced promos and commercials for nearly eleven years and I've always felt that there has been a lack of appreciation for a great producer. DJ's can become stars, Program Directors can become heroes, but Production Directors somehow get lost in the shuffle. I think giving out awards for great production would have a positive impact on everyone involved. It's even better that each piece of work will be judged by our colleagues and not some corporate bigwigs who have no idea what to listen for when judging. To receive a Radio And Production Award under these circumstances would be a compliment indeed! And, personally, I would prefer a trophy of sorts, as it would be a symbol of acceptance by experts in the field of production and would be a reminder of personal achievement for years to come.
Ron Carter, Production Director
KZZP-FM, Phoenix, AZ
Dear Ron,
Thanks for the input on the Radio And Production Awards. Your letter nicely summarizes the many calls and letters we have received over the past month. Check out the box below for the latest scoop on the coming awards competition!
---
Great article last month on free-lancing from Dennis Daniel. It's the goal of every Production Director: Make our OWN money with our work.
I did have one objection to the client paying the producer for mondo production on his/her station. My station, WAFX/The Fox, Norfolk, hired me because I am "left-of-center" creative with nearly everything I'm handed, and it's MY JOB to be as creative as possible. The station is paying out good bucks for my talent so they can use my skills as a marketing tool. Don't you like it when a salesman tells a prospect, "We have the best voice/copy/production talent in the market. Come buy with us..."? This keeps the client returning for more mondo the next time he runs a schedule.
The only time I expect compensation is when the spot airs on another station. I discuss talent first with the sales rep, saying, "He wants my spot? He pays for it." After a while, I approach the client with, "How would you like me to be the market voice of SoundsGreat Stereo?" He says, "Yes," and I have a personal client whom I take care of entirely: copy, production, dubs sent out (which also helps YOUR sales rep), and I feel like I've hit the big time.
In a nutshell, the station pays me to be full-goose-bozo for their clients, who in turn, pay the station for that full-goose-bozo production, and we all know, it's the client's money that fills our paychecks.
Greg Williams, Production Director
WAFX-FM, Norfolk, VA