MUSIC/SFX LIBRARIES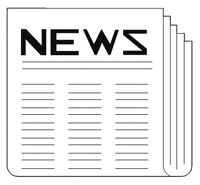 CENTURY 21 releases the Christmas & Holidays Production Library. The 8 CD/575 cut package includes jingle donuts for Christmas as well as other holidays, plus instrumentals & sound effects. $495 (800) 937-2100.
Todd Alberson & crew at CLEANSHEETS announce the release of their new library, Clean Cuts. Check the ad on page 9.
PROMUSIC adds Christmas Spirit to their collection of Christmas production music, bringing their Christmas CD collection to four CD's of traditional and original hymns. (800) 322-7879.
AUDIO VISION, INC. of Nashville introduces Future Effects, one CD with over 100 sweeps, stagers, and zaps plus some beds. Receive bonus Christmas beds with purchase. One time buyout at $250. Also available on reel. (615) 321-3612.
EQUIPMENT NEWS
Look out! DOLBY LABORATORIES is giving digital quality a run for the money with their Dolby SR. Hooked up to your analog gear, the SR touts the ability to "provide the performance attributed to digital systems while maintaining such analog virtues as economy, editing ease, and tape interchange." Look for a Test Drive on this one very soon! (415) 558-0200.
Newly founded MUSONIX of Burbank, CA adds the MIDI Beacon to their line of accessories for MIDI types. The MIDI Beacon is small (3.5 inches long) and connects to MIDI cables and gear to test cables and indicate MIDI receive at THRU ports, etc.. $29.95 (818) 845-9622.
The ENSONIQ CORP., while seeking a device that would help one of its founders with his personal hearing loss, developed the Sound Selector, a hearing aid so advanced it is able to detect, respond, and compensate for an individual's hearing loss across 13 frequency bands in steps as small as 1 db. It has been described as "the difference between listening to a high quality car stereo after having had an old-fashioned AM radio." Now available nationwide. (215) 647-3930.
THE MIX
Changes at PIRATE RADIO: Production Director Brian Wilson exits the station and returns to Dallas. M.J. Kelli leaves Z-104 in Virginia Beach and fills the void at Pirate Radio as Asst. PD/Creative Production Director.
Aftershocks at X-100: Prodo guys Gary Moore and Brian James move on. Gary's back home in Redding, CA as PD at KNNN-FM. Brian crosses the country to WFLZ-FM in Tampa.
Joel Moss adds the Yamaha SPX-1000 to his room at WEBN in Cincinnati.
Glenn Miller adds the Eventide H-3000 to his studio at WKDF in Nashville and says he's up to page 14 in the manual! AND, an Ensoniq EPS is on the way.
John Linton, Prod. Dir. at WZZD-AM in Philadelphia, reports new gear in his studio: A brand new 20X8X2 Ramsa console, Tascam 42 & 44 decks, and ART's new SGE multi-effects processor.
Stations looking to add "Health Minutes" to their public service programming can take advantage of a couple of free services that are available. The Children's' Health News Network offers 30, 45, and 60 second health tips pertaining to infants, adolescents and kids in the middle. New tip every week. Contact Marge Kumaki at (202) 939-4543. John Hopkins University offers 60 second tips for all ages. Tips are updated daily. 5 tips per week. Contact Carol Anne Strippel at (301) 955-2849. Both services can be received by phone or satellite.
♦