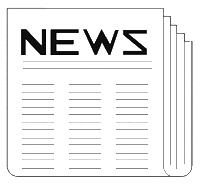 The popular Starfire production library from Brown Bag Productions is now available on CD.
Signature Music Library, better known for their music libraries for AV and video productions, plans to release their first library for radio production in a couple of months. Autogram will introduce their new Pacemaker 6 console at NAB later this month. Its unusual layout consists of 6 faders that each control 8 stereo inputs for a total of 48 stereo inputs on the console.
AM/FM/TV combos, take note: Toby Arnold & Associates has introduced "The Ultimate" production library for television.
Kriss Hart takes on new position as Production Director/Assistant Program Director at KQMQ, Honolulu. Tom Daniels, Air Talent/Production Director at WNCX-FM, Cleveland drops the "Air Talent" half of his position to handle Production full-time. Michael Ugino has been named Vice President & Director of Client Relations for Joe Kelly Creative Services.
If you have a news item of interest to readers of Radio And Production, drop us a line and let us know about it.
♦