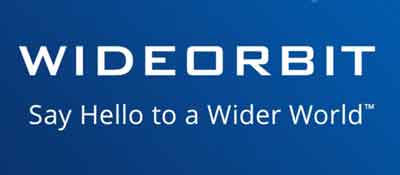 WideOrbit announced the launch of WO Fusion, a next-generation sales platform that creates a scalable application for broadcast TV and radio, as well as cable and broadcast network sales teams. Leveraging secure, encrypted, browser-based toolsets, WO Fusion is a platform for cross-media, multi-market ad sales supporting alternate audience measurement currencies. At launch, WO Fusion builds upon the company's flagship broadcast TV media sales product, WO Media Sales, to create a cohesive media ecosystem that centralizes sales operations and eliminates redundancies across the entire sales process, digital and linear.
WO Fusion presents Sales teams with a single, unified view of all incoming demand, across digital, linear, and reach extension buys from both automated and manual channels. With a holistic view of demand, WO Fusion helps media companies build cross-media, multi-market proposals leveraging dynamic rate card features to meet the exacting demands of buyers, while maximizing revenue for sellers.
In addition, the product supports alternate audience measurement currencies, combined with near real-time campaign performance data, allowing for critical campaign optimization by simplifying the reallocation of spots/impressions and/or budget dollars across media types and markets.
WO Fusion's open architecture is API-based, allowing for comprehensive integrations with linear traffic and digital ad serving platforms to eliminate redundant data entry, prevent errors, and create a frictionless billing process. Integrations with leading agency systems further enhance efficiency by automating workflows between buyers and sellers, allowing sellers to manage the entire sales process from a single tool.
"WO Fusion truly delivers what the industry has been asking for – the ability for a Sales team to plan and sell across multiple media types, in a common audience currency, to deliver outcomes that advertisers want and need," said Eric Mathewson, WideOrbit Founder and CEO. "We believe that our growth is limited only by our customers' satisfaction and this product is a culmination of our team's innovation, driven by client feedback and demand."
WideOrbit continues to find innovative ways to help media companies navigate a rapidly changing industry landscape and remains committed to investing in their core media sales product, collaborating closely with customers to introduce features and enhancements that improve existing processes. WO Fusion solutions available at launch for broadcast TV sales teams include Overnights Research, Universal Product Catalog, Smart Rate Cards, Opportunity Management, and Basic Local and National Multi-Market Proposals.
WO Media Sales defined the future for broadcast TV sales and now, WO Fusion is defining the future of cross-media sales. Please contact WideOrbit to schedule time with us at NAB Show 2023, or thereafter, to learn more about WO Fusion, including how to upgrade if you're an existing client using WO Media Sales.
For more information on the new features and enhancements available with WO Media Sales, request a recording of WideOrbit's recent webinar, One Platform, Multiple Solutions: What's New in WO Media Sales 2022. More at www.wideorbit.com.