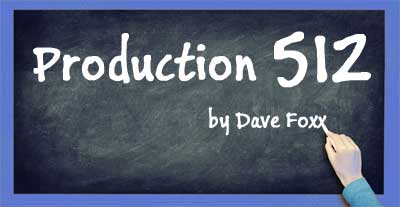 Y'know, if you've gone through the first four parts of this series carefully and integrated them into your work, this final chapter is a piece of cake. You have the right words, read with an on-target emotional import with music and effects that help drive home the Unique Selling Proposition. All you need to do at this point is add a little compression and equalization to help the message pop up and slap the listener in the ears with a little more force than a casual conversation, while seeming to sound like…a casual conversation. If your message needs urgency or peaceful vibes, excitement or a relaxing feel, sad, happy, angry, loving character, you should be 95% of the way there. The last 5 percent can be a little tricky though, so it really deserves its own chapter in this saga of production brilliance.
There are a few things you need to consider before you start the final mix down:
Compress the voice and music

differently

.
Re-compress the final mix only slightly for control.
EQ is a delicate tool at this stage. Be sparing.
Do a mix without the VO to measure the flow.
SAVE your master session and all settings.
As I was making the video for this chapter, it dawned on me that it's almost certainly has to be just the broad strokes. Every piece I do (as it should be for you) has its own characteristics that make it unique, so there is no "one-size-fits-all" template I can give you. As I indicated above, the lion's share of the heavy lifting all happens before you start the final mix your final mix should be pretty much done before you begin.
Let's jump to the video and I'll do my best to coach you through these things, give you a few good settings for compression and EQ to begin with and some easy guidelines for self-criticism that will help you track your own progress. Sometimes, I've been a terrible judge of my own work, to the point where I have let it derail entire projects forcing me back to the beginning. Every time, I realize in the end that I am…my…own…worst…critic.