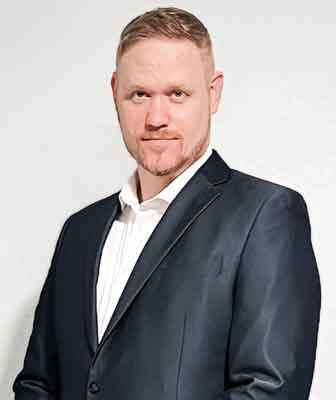 vCreative, a leading provider of media workflow software announces the addition of Drew Cain in the key position of Senior Vice President of Technology. Cain joins vCreative to oversee vCreative's product development team, platform operations, security and IT, and will report directly to CEO Susie Hedrick.
Cain's approach to technology leadership combines developing leading-edge solutions and scalable processes with a strong customer-centric approach. At vCreative, he will leverage 25 years of development experience and an impressive background in media ad tech to expand capabilities and increase the velocity of innovation for all vCreative products, including vPro, vCreative's recently released multichannel productivity solution.
"vCreative is on a tremendous growth trajectory, adding new services and more value for our customers at a rapid pace," says vCreative CEO Susie Hedrick. "Drew is a proven technology leader who has demonstrated how important the overlap of technology and business enablement can be. It's his blend of digital experience, vision, innovation, and trusted leadership that made him the perfect candidate for the role."
Most recently, Cain held senior engineering roles and oversaw mission critical cloud infrastructure projects at Simpli.fi, helping to design, code and deploy products that optimized workflow and provided omnichannel programmatic advertising solutions across CTV, audio, mobile, display, and other media types.
"I am thrilled to join vCreative during this exciting period of growth and change in the industry. As advertising spend continues to transition from linear to digital, we will work together to accelerate the delivery of new products, features, and integrations with a focus on enabling the ongoing future success of our customers. vCreative has a fantastic reputation as a trusted partner to the media industry and I look forward to being part of such an incredible team."
About vCreative:
vCreative is the nation's leading provider of media workflow solutions. Its cloud-based software enables customers to save time and money by eliminating errors and streamlining complex processes. It provides critical solutions and services for radio, TV, network and digital media companies. vCreative directly impacts sales and operational teams, giving them valuable tools to drive productivity and revenue. vCreative serves more than 6,000 media clients including Audacy, Univision Radio & TV, Townsquare, Cumulus Media, Urban One, and many others. Learn more at www.vcreativeinc.com.