ConnectionOpen adds live video streaming to their online audio communication and collaboration tool, with the release of ConnectionOpen version 3.0.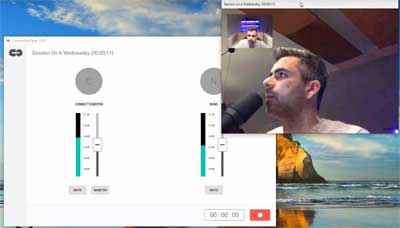 What is ConnectionOpen? ConnectionOpen is an application for transmitting uncompressed audio over the internet with close to zero latency, for the purpose of remote recording, collaboration and communication. Version 3.0 released January 2020, added a major new feature: live video streaming.
Key Features
Transmit/record uncompressed audio over the internet, with synchronized video
Incredibly low latency
Connect with someone thousands of miles away and feel like you are both in the same studio
Simple to set up, easy to use
Includes DAW Plugins (AAX/AU/VST)
Who is ConnectionOpen for?
Anyone who wants a convenient way to transmit uncompressed audio over the internet with almost no latency. Musicians looking to jam together, Voice over artists working remotely from home, and the recording studios that voice talent is connecting to. ConnectionOpen's low latency is also great for podcasts; record co-hosts and guests from around the world and keep everybody in sync and uncompressed. All participants are recorded live - say goodbye to chasing audio files and double-enders!
How does it work?
Casual/occasional users can purchase a day pass for 24 hours access to the service, or for more regular users/professional studios there are monthly subscription plans, which in addition to unlimited access, also include a number of day passes each month that can be transferred to any ConnectionOpen user account.
Free Trial
To celebrate the launch of version 3.0, anyone that wants to try ConnectionOpen can sign up for a free account at www.connectionopen.com and get 3 free day passes when they verify their email address. A 14-day plan trial is also available.
About ConnectionOpen Inc
Founded in Nevada in 2007, now based in Austin, Texas, ConnectionOpen Inc is making, low latency, high quality remote audio collaboration possible.