Boutique radio agency Oink Ink Radio announced today that Periscope copywriter Scott Dahl is the winner of its 18th Annual Dead Radio Contest with his script "Homemade Easy: Call" written for Schwan's Home Service.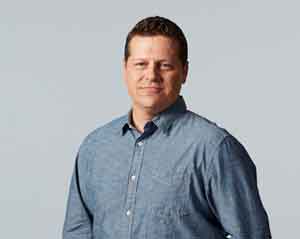 The Dead Radio Contest invites copywriters worldwide to submit their favorite, never-produced radio scripts which had died through client rejection and other tragic causes. Normally, the winner receives an all-expense paid weekend trip to a recording session in NYC with Oink Ink to witness their beloved spot being revived.
But twelve hours before Scott was set to fly to NY, COVID-19 forced the delay of his trip. So Oink Ink moved forward and produced the spot remotely.
"We work remotely with audio studios, voice actors and writers every day," says Oink Ink partner Dan Price, "so we were able to coordinate it all fairly easily."
It did require setting up the three voice actors with remote home recording software in the days prior to the session. Recording was handled in New York City, Price directed from Philadelphia, and Dahl participating via Zoom from Minneapolis.
"Ultimately we created a great piece of audio—and we did it all individually from the comfort of our sterilized home quarters," said Dahl.
This year's panel of judges included industry creatives Ralph van Dijk of Eardrum/Australia, Richard Group's Chris Smith and David Eastman, WONGDOODY CD Jennie Moore, McCann ECD Jim Hord, previous Cannes Radio Chair Tony Hertz and others.
Dahl's radio script hilariously promotes Schwan's home-delivered meals by demonstrating how one might otherwise make the time to prep and enjoy a great meal by speeding up a conference call to a blistering pace.
The spot begins with the announcer (Columbia McCaleb) advising, "If you don't have enough time in the day, here's an idea to help get some back." The characters, Bob and Cindy, voiced by actors Doug Ballard and Danielle Guldin, launch into a fast-paced, cut-to-the-chase conference call which takes all of 10-seconds.
Oink Ink also recognized Daniel Jordan, a copywriter from Saatchi & Saatchi/NY as the contest's second-place winner with his spot "Dentist Office" for Oral-B.
Later this year, after travel is deemed safe, Dahl will take his postponed trip to New York as originally intended.
"It's funny. Every time I write a radio spot that dies, I think to myself, 'Well, I could always enter it in the Dead Radio contest.' This year I'm glad I did. I got to bring it back to life with some of the best at crafting radio," said Dahl.
To hear "Homemade Easy: Call" and for more information about Oink Ink's Dead Radio contest, visit https://deadradio.oinkcreative.com.