vCreative, the leading provider of media workflow solutions, announced the appointment of Mary DelGrande to the role of Senior Vice President of Sales. With experience spanning over 30 years in media, DelGrande brings valuable vision, leadership and energy to the vCreative team during a period of rapid growth.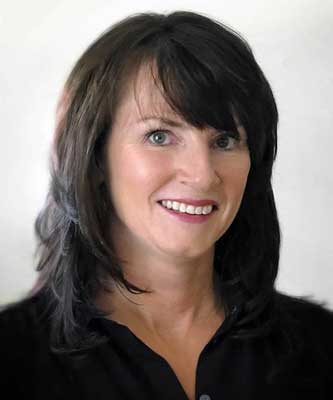 vCreative CEO, Jinny Laderer states, "Mary has worked with media companies her entire career and she really understands our clients' challenges and how to best address them." Laderer continues, "Beyond that, there is just something about Mary that everyone loves! She is fun, driven and a proven problem solver. She is a perfect fit for our team as we continue to broaden our footprint in Radio, TV, Network and Digital."
"This is an opportunity I couldn't pass up. vCreative has a stellar reputation and products that customers love. vCreative's commitment to the industry is phenomenal, and I can't wait to be a part of the team!" said DelGrande.
DelGrande joins vCreative after 20 years with Premiere Networks where most recently, she was Vice President of Affiliate Sales, responsible for selling programs, services, research and digital technology brands to radio groups and stations.
DelGrande will report directly to vCreative's President, Susie Hedrick, and will be charged with building and leading the Sales and Marketing team as well as overseeing the Client Services team to ensure every client is a raving fan.
You can reach out to Mary at This email address is being protected from spambots. You need JavaScript enabled to view it..
About vCreative
vCreative is the nation's leading provider of media workflow solutions. Our cloud-based technology enables clients to thrive by eliminating costly errors and streamlining complex processes. We provide software solutions to radio, TV, network and digital media companies. Our products are fast, intuitive, and dependable. We help to expand the creative and promotional revenue by giving valuable time back to our users. vCreative clients include: Entercom, Univision Radio & TV, Cox Media, Cumulus Media, Urban One, Alpha Media and many others. www.vCreativeInc.com.