vCreative, the broadcast industry's leading provider of cloud-based workflow software and APTIVADA, the fastest growing, most advanced contesting and marketing software, are excited to announce a new system integration to streamline online contests and promotions.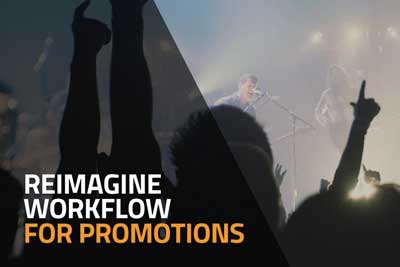 The vPromotions integration with Aptivada utilizes API technology to synchronize rules, winner information and other critical data to allow fast and efficient set up, execution and fulfillment of all web contesting. Online contests are initiated and scheduled in vPromotions and executed in Aptivada with results returned to vPromotions for prize fulfillment and data consolidation.
"The vPromotions/Aptivada team has automated the process to keep our promotions department operating at full speed. All we have to do is contact and congratulate the winners and the software does the rest. This integration is a fantastic addition to these already great products" said Andres "AC" Cantu, Alpha Media San Antonio.
Jinny Laderer, CEO of vCreative states that "We continually focus the importance of a strong and connected environment for our customers. By eliminating another manual step in the process, we have given more time back to customers to spend on the great content that drives our industry forward. We love what Aptivada delivers to stations and are excited to offer this connectivity to our vPromotions customers."
Aptivada Co-Founder Creighton Green added, "We are constantly looking for ways to simplify the promotions and contesting experience not only for fans and clients, but also for our partners. It was incredible experience collaborating with the talented vCreative team, as we share a common vision. Our ability to integrate with vPromotions is an innovative opportunity that allows for increased efficiency across the board. A true 'win/win' for everyone!"
About Aptivada: Aptivada provides integrated digital marketing solutions for media companies of all sizes. Its suite of social applications, web-integrated loyalty platform and newsletter tools enables users to easily connect with their audiences. Aptivada was founded in 2010 and is based in Salt Lake City, UT. For more information, visit: www.aptivada.com or contact This email address is being protected from spambots. You need JavaScript enabled to view it..
About vCreative: vCreative is the nation's leading radio workflow software company providing over 4,000 local radio & TV stations with software solutions that are fast, intuitive, dependable, and enhance creative opportunities. Our integrated product lines include vPPO, for production and continuity of ads, and vPromotions, for events, contest and liners. For more information, visit: www.vCreativeInc.com or contact This email address is being protected from spambots. You need JavaScript enabled to view it..