Roland is pleased to announce that Roland Cloud, the fast-growing on-demand virtual musical instrument service, now offers native AAX plug-in support for its entire catalog of virtual instruments, allowing seamless integration with industry standard DAW, Avid Pro Tools®.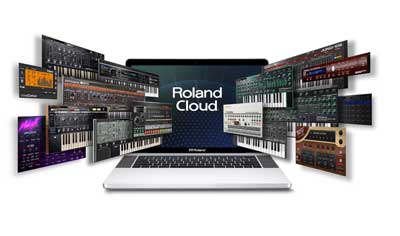 With AAX plug-in support offered for all Roland Cloud virtual instruments, users of Pro Tools and Pro Tools Ultimate® can further ignite their creativity with perfect virtual replicas of legendary synthesizers, including the highly sought-after Roland JUPITER-8, JUNO-106, and SH-101, the genre-defining TR-808 and TR-909 Software Rhythm Composers, the digital magic of the iconic D-50, and more. Future-focused Pro Tools creators will enjoy the cutting-edge new sounds of the Roland SYSTEM-8 and FLAVR series, while the incredibly expressive realism of acoustic offerings Tera Guitar and Tera Piano will inspire composers and producers working in any genre.
On this comprehensive support for Pro Tools, Roland Virtual Sonics Vice President of Marketing Bryce Jones said, "Given the overwhelming response we've had from the community to provide native AAX support in Roland Cloud, we're excited to best leverage the benefits of these two powerful services. By supporting Pro Tools ubiquitously in Roland Cloud, our collective users benefit from both services' steady stream of improvements, feature enhancements, and new plug-ins throughout the year. Combine this with intuitive workflows and unparalleled audio quality whenever inspiration strikes, it's a game changer for creators everywhere."
"The arrival of Roland Cloud to the Avid platform opens up a long-awaited new world," remarked Ed Gray, director of partnering programs at Avid. "We can't wait to see where our users go when they dig into the legendary Roland instruments available on Roland Cloud and are ready to take advantage of the music creation and MIDI enhancements we've recently brought to Pro Tools."
To learn more about the Roland Cloud and the release of native AAX plug-in support, visit www.RolandCloud.com.